Are you a recent nursing graduate looking for a job? Or someone who is looking for better job opportunities?
Regardless of your situation, there are several highly trusted websites that can help you find a job. They may not be as effective as referrals, but online job-hunting is one step forward towards getting your dream nursing job.
Here are 12 of the best online nursing job sites that you should visit now:
Being in the business for about 40 years, NurseFinders is one of the longest-serving job sites in existence. It helps nurses find the right jobs where they can work with flexible hours and utilize all their skills.
This job site offers not only job opportunities but also news, information, events, and career resources. There are different career categories that you can browse through and choose a job from. It's also very easy to apply.
This website offers employment opportunities not only to nurses but also to other healthcare professionals. They also make sure that you find the right job at the right salary and even provide an up-to-date list of job opportunities in the United States.
Jooble keeps their website updated with the latest clinical nurse jobs available. There are thousands of vacancies to comb through. A handy filter lets you narrow down job postings based on salary, date of posting, location, and whether past work experience is needed. You can also sign up for email notifications so you don't need to check everyday.
This website can help you find not just quality jobs but reputable employers, too. With the ability to set search filters, you won't find it hard to use. You can refine your search by salary range, job type, and other categories. Apart from that, you can also use the site to connect with other nurses in your area.
RNWanted offers not jobs in every nursing specialty, but also employment tips and advice from people who are experts in healthcare. You can choose jobs in your preferred location or opt to search according to your nursing specialty.
This is a site that provides travel and local staffing for registered nurses and other health professionals. The company believes that the search for quality nurses is always onward and upward. If you think you have what it takes, visit them now!
Making sure that all medical and healthcare practitioners are given the opportunity to find the perfect job, Nursemp believes that their company must build strong client relationships while keeping costs low. Get your résumés ready and see to it that your talents are well-rewarded!
This website offers nurses, physicians, and other healthcare professionals the chance to find the perfect job among the many jobs listed. You can browse by category or just post your résumé and have jobs emailed to you. Now, that's easy!
NurseJungle offers a comprehensive job board just for nurses. On it, you can post your resume, browse jobs, and read articles that are related to your chosen career.
DiversityNursing is a website where you can find nursing opportunities regardless of your race, religion, age or physical characteristics. By visiting the site, you can read employer profiles, blogs, and post your resume.
This site allows you to search for jobs in a wide variety of specialization. It offers the option for you to search by state so you can easily find jobs that match your current needs.
Extra Tips in Using Job Search Engines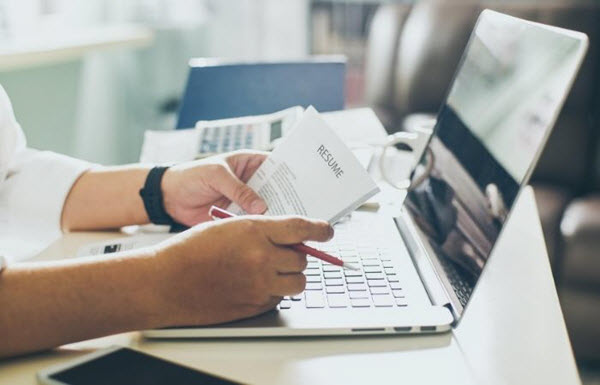 In general, some job boards are doing a better job of updating job postings than others. With this in mind, you have to do your due diligence when looking for jobs online. Keep in mind to narrow your search by date so that the results will always show the most recent ones.
Apart from the date, you can also refine your search by years of experience, location, or even salary. By doing this, you'll be able to find a position that fits your preference.
If needed, set up an online profile. This will help you respond faster when new jobs are posted. It's also a good idea to post your resume if the job site allows it. This will enable potential employers to find you.
Your Turn!
What other online job sites for nurses do you know? Share them with us!