Sports or fitness nursing is a developing and relatively new field. However, despite being new, it's gaining a lot of attention, particularly from nurses who are looking for an exciting job.
While there is not yet a professional or academic fitness nursing specialty, nursing practitioners are increasingly pursuing acute care nurse practitioner programs. It allows them to combine their medical skills with knowledge of exercise.
The Role Of Fitness Nursing
Fitness nursing integrates disease prevention, physical training, and wellness which helps to build muscle through exercise. This puts nurses in a better position of helping patients.
Additionally, it also helps them avoid any possibility of injury. By living a healthy lifestyle and being physically fit, they're also able to develop better exercise routines and nutrition plans for patients.
Where Can You Work?
Nursing practitioners in the fitness field may work with health club members, athletes, cardiac patients, or companies and their employees. You can also work on the following areas:
Sports Medicine
Nursing practitioners have a variety of employment opportunities in sports medicine. These include the following specialized fields:
Rehabilitation nursing
Radiology nursing
Hyperbaric oxygen therapy nursing
Pediatric sports medicine
Rehabilitation nursing deals with several kinds of patients. Under the guidance of physical therapists and nurses, patients can regain their range of motion and strength.
Nurses in pediatric sports medicine administer care to pediatric patients seeking medical assistance due to disease or injuries.
Nursing practitioners that work in hyperbaric oxygen therapy facilities offer special medical services to professional athletes. These are retired or older athletes with severe injuries.
If you want to work in this field, you should be in good physical shape. Being an experienced athlete or knowledgeable in sports injuries and conditioning are plus points, too.
It's also a good idea to have a good exercise routine as a nurse. This can help you stay mentally and physically fit. Nursing is a highly demanding job. You need to be in top shape to succeed in this field.
Cardiac Rehabilitation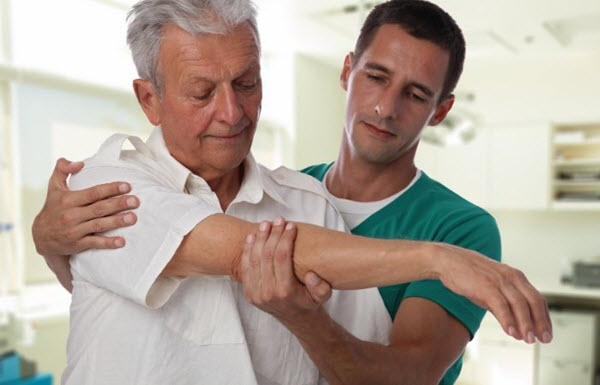 Physical fitness for those who have suffered a heart attack is critical to improving and maintaining their health. While monitoring patients' vital signs, nurses in the cardiac rehab field teach cardiac event patients how to exercise safely. They also educate them about stress reduction and healthy diets.
These nurses also partner with nutritionists and physical therapists to improve patients' overall quality of life. Certification in Advanced Cardiac Life Support (ACLS) certification is a requirement for nursing practitioners working in a cardiac rehab program.
Why Is Physical Fitness Important To Overall Health?
Physical activity burns calories. This helps sustain weight loss and prevent weight gain.
Being active lowers the number of unhealthy triglycerides and increases the level of high-density lipoprotein (HDL). This reduces the risk of cardiovascular disease and high blood pressure.
Other benefits include preventing metabolic syndrome, stroke, type 2 diabetes, arthritis, depression, and some cancers.
The brain releases chemicals that produce a feeling of happiness and relaxation after exercising. You will also boost your self-esteem and gain confidence if you stay physically fit. Routine exercise helps you achieve restful sleep, increases endurance, and strengthens your muscles.
Overall, fitness nursing isn't just a field that benefits patients. With the demands of nursing, having the knowledge on physical fitness can also help nurses be in their best shape to meet the physical requirements of their work.