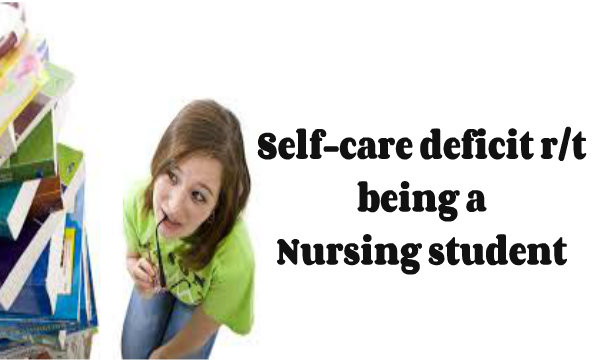 Who says Nursing diagnosis is only applicable to patients?
Believe it or not, student nurses experience a heck a lot of stress just to survive Nursing school, and they have plenty of make-believe Nursing diagnoses to let the world know about their plight.
Also Read: 15 Funniest Nursing Quotes About Life In Nursing School
We've all been to Nursing school, and we all agree that this funny twist on Nursing diagnoses reflects reality in some degrees. Without further ado, here are 16 of the funniest Nursing diagnoses that are truly applicable for professional and student nurses alike.
1. Risk of social isolation related to studying too much.

2. Sleep pattern disturbance r/t waking up at 4 a.m. for clinical after getting to sleep at 2 a.m. from working on care plans.

3. Altered nutrition r/t having 8 min. to eat lunch.

4. Anxiety r/t nursing school exams/practicums, aeb shaking hands, quivering voice, and verbalization of "I am FREAKING OUT HERE!!!"

5. Risk for violence directed at others r/t classmates calling at midnight to ask a question when they could look it up in one of a gaziliion textbooks or on Google.

6. Compromised family coping r/t seeing kids for fifteen minutes a day and that's if I'm lucky.

7. Risk for self-injury r/t excessive carrying of 2,000-lb. textbooks.

8. Risk for impaired skin integrity r/t immobility (aka risk of decubitis ulcer on coccyx from sitting through 3-hour lectures)

9. RISK FOR FALLING ON MY FACE RELATED TO HAVING TO CHOOSE A "RISK" FROM THE 1000 AT RISK FOR WHEN PLANNING MY PATIENT CARE PLAN.

10. Just a tad stressed r/t complete academic overload, depleted resources, and little to no life aeb being a nursing student!

11. Impaired social interactions r/t inappropriate topics of conversation discussing bodily functions.

12. Functional constipation r/t lack of time to go to the bathroom associated with moving at speed of light and still not getting everything done

13. Impaired skin integrity r/t decubitus ulcer formation from sitting for long periods of time while studying.

14. Ineffective breathing pattern r/t anxiety attacks before exams.

15. Self-care deficit r/t being a nursing student.

16. Ineffective tissue perfusion r/t long hours of studying for exams aeb decubitis ulcer on butt and no feeling whatsoever in lower extremities.
Sources:
www.rnacademy.com
www.allnurses.com