If you are still thinking of what nursing specialty to pursue, you may want to consider oncology nursing. Despite being demanding and draining, working closely with patients diagnosed with cancer can be extremely fulfilling.
In case you are still thinking twice about it, allow us to give you an overview of what you need to go through to become an oncology nurse as well as your future duties and responsibilities.
Becoming An Oncology Nurse
For you to become an oncology nurse, there are two routes you can take. One is the Bachelor of Science route and the other involves getting an Associate Degree.
Between the two, a BSN degree is your better option. It has a more detailed qualification that will help you stand out from other aspiring oncology nurses.
Now, after completing your degree, you'll have to take your state-approved exam to obtain your license. It is a legal requirement for anyone who wants to work as a registered nurse.
Take note that licensing and registration varies per state. Make sure to inquire first so you'll know exactly how to prepare for it.
After obtaining your license, you can start applying for your very first job as an oncology nurse. And as a nurse who wants to pursue oncology, you may want to earn additional certifications to become an Advanced Oncology Certified Nurse Specialist or an Oncology Certified Nurse.
The Oncology Nursing Certification Corporation offers both of the said certifications. To give you an overview, here's what you need to become an OCN:
At least 1,000 hours of adult oncology nursing practice in the last 30 months of applying for the certification exam
12 months of working experience as a registered nurse
A minimum of 10 contact hours of continuing nursing education in oncology
Or an elective in oncology in the last 36 months before the application
What Does An Oncology Nurse Do?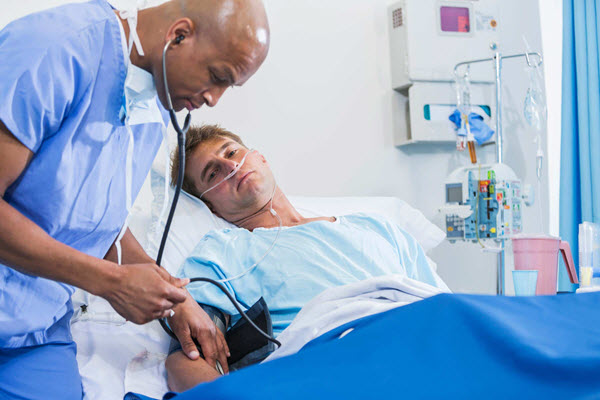 Now that you know what you need to go through to become an oncology nurse, it's time for you to get an overview of what oncology nurses do at work. The list below can give you a clearer idea of what to expect for your role.
Oncology nurses are responsible for:
Providing cancer education and prevention
Educating patients about their treatment options and the procedures they have to go through
Helping physicians create a treatment plan
Maintaining a detailed health record for each patient
Keeping track of all the patients' laboratory, imaging, and pathology results
Assessing patients physically and emotionally
Assisting patients in the management of their symptoms during treatment
Administering medications and chemotherapy treatment
Providing counseling
Offering support
Working as an oncology nurse is really demanding which is why you'll be more prone to both physical and emotional burnout. This makes it essential that you know exactly what you'll be getting yourself into. You need to be prepared physically, mentally, and emotionally so you can deliver the best possible care to your patients.
To get a closer look at what nurses who work with cancer patients do, here's a video you can watch:
Where Can You Work?
As an oncology nurse, the places and institutions you can apply for can be very specific. For one, you can work in most mid-sized to large hospitals that have oncology teams diagnosing and treating cancer patients. You can also wok in teaching facilities that provide innovative treatments for rare types of cancer.
The Average Salary of Oncology Nurses
On average, oncology nurses earn about $90,000 per year. If you are looking for the best places to work in terms of salary, New York should be at the top of your list as oncology nurses in the said state earn about $44.36 per hour. Massachusetts, Maryland, and Nebraska are also great options for any nurse who wants to pursue oncology nursing.
Check out our infographic!
Share this Image On Your Site