Working as a travel nurse comes with a handful of benefits. Aside from the endless adventures and opportunities, you'll also enjoy great pay, a flexible schedule and the opportunity to learn skills way beyond nursing. It's also a great chance to meet different kinds of people from different places.
See Also: Travel Nurse Jobs – Everything You Want To Know 
If you are preparing for your first application, here are some of the best interview tips for travel nurses to help you land your dream job.
One unique thing about travel nurse interviews is that they tend to be shorter than traditional interviews. Apart from that, most of them are done over the phone.
As such, it's very important that you keep your mobile phoned turned on and with you all the time. You should also be available on the date and time you're set for the interview, especially if you agreed to the schedule.
In case you do miss the call, call back the hospital right away and express sincere enthusiasm to get the job.
2
Prepare for the interview
It's a good idea to do your research prior to the interview. This is one good way to avoid surprise questions during the call. As much as possible, take the time to really know the hospital, the job, and the interviewer. Write down all the information on a piece of paper and keep it within easy reach. Be sure to prepare a pen, too. Take down notes so you won't miss any important detail during the interview.
As part of your preparation, you can plan your responses to the most common interview questions. This will help you be more confident about your answers and in making sure you can avoid the awkward long pauses that come with thinking. Be brief with your answers but remember to highlight your key achievements and skills. You can practice in front of your mirror or have a friend listen to you.
Common interview questions for travel nurses:
 Why do you want to become a travel nurse?
 Why did you leave your last position?
 What makes you a good fit for the position?
 Can you take long assignments?
Although you are applying for the job, you should consider if it's the right fit for your career, too. Plan in advance any information you want to clarify about the job and be sure to ask the interviewer.
Some of the questions you might want to ask:
 What is the scheduling like in your unit?
 What type of medical record system do you use?
 Where will I be working?
3
Be comfortable during the interview
When you do receive a phone interview, find a quiet place to take the call. There should be minimal distractions so you and the interviewer can hear each other well. It can also help if you can have a bottle of water with you during the call so you won't get dry throat as you speak.
Remember to talk slowly and clearly. Stay on the topic and be professional and direct with your answers.
A good introduction will give you a great leverage over the other applicants. It should be able to highlight and sell your experience without sounding like you're bragging. Not all interviewers thoroughly read nursing resumes, so take it as an opportunity to provide as much information as you can.
Try to smile during the interview. This is one of the best interview tips for travel nurses. It will make your tone a lot more friendly, relaxed and positive. Hiring managers are often on the lookout for these traits as they are signs of someone who can easily adapt and fit into their teams.
Another point to remember during your interview is to be familiar with your resume and the skills and experience you've included there. Interviewers like applicants who are snappy and confident with their answers.
4
Know what to discuss with your interviewer
Just like how the interviewer would like to know if you are the right fit for the team, you should also take the time to really gauge the job opening. Working in an environment that restricts your potentials can only make you feel burnt out in the long run.
In most cases, the interviewer has no control over your pay rate, stipends, and benefits so it's a good idea to avoid discussing those things during the call. If it is inevitable to ask, be polite when inquiring. Do not insist if the interviewer directly tells you that he has no idea about the expected salary.
You can, however, ask questions that pertain to your potential working conditions, like usual nurse-patient ratio, charting systems, demographics as well as floating requirements. You also need to be clear about scheduling policies and shift times before agreeing to the job.
You should ask about the accessibility of the facility, too. If you have your own car, it's a good idea to ask about on-site parking and if there will be any extra charges. In case you don't own one, inquire about hospital shuttle buses and regional transit instead. Another important thing to ask is your housing option.
See Also: 10 Best Places To Travel Nurse
5
Make the interviewer remember you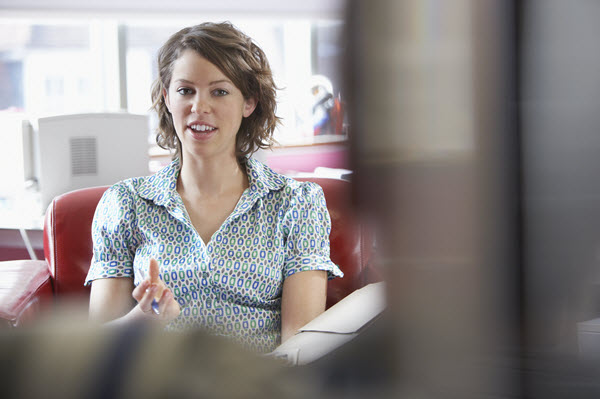 How you end the interview is as important as how you start it. After learning more about the job and once you're decided that it's the right fit for your career goals, don't hesitate to ask questions about the next steps. The answers to those questions will give you an idea of what to expect.
Follow up with the hospital and hiring manager if you need to. It will create the impression that you are really interested in getting the job. If you are applying through a staffing agency, it's a good idea to keep them in the loop, too. Tell them how the interview went and what you're told after. They can help you land a job but they won't be able to do that without your help and cooperation.
Good luck!