Nurses' work in clinical settings is physically demanding. As nurses advance in age, some feel the need to stop working 12-hour shifts and look for the best jobs for older nurses.
Fortunately, there's a wide variety of nursing professions available. To help you get started, take a look at the following job options for older nurses:
1. School Nurse
Being a school nurse is both fun and challenging. For older nurses, the job is quite fulfilling since it involves working with younger people and being surrounded by boundless youthful enthusiasm.
School nursing needs the expertise of a well-experienced nurse since assessment and decision-making for sick children are critical. The tasks are less physically demanding but the independent nursing action needed in this career best fits the older nurses' experience.
2. Occupational Health Nursing
An occupational health nurse works in the clinics of factories, plants, and companies. The job is less tiring since work is often scheduled from 8:00 am to 5:00 pm.
Occupational health nurses run employee clinics where tasks include implementing health and wellness programs for employees, vaccination programs, pre-employment medical examinations, and on-site emergency first aid interventions.
They are also in charge of health insurance papers and other paperwork in the employee's clinic.
3. Psychiatric Nurse
Psychiatric nurses work more on the mental and emotional needs of a patient. Good therapeutic communication skills are vital for this job.
Older nurses might find this career a good fit since the work revolves around the mental well-being of a patient. The broad knowledge of a veteran nurse is essential as psychiatric patients need the thorough assessment of an experienced nurse. This is critical since other underlying health problems of psychiatric patients are often missed due to the state of their mental well-being.
4. Medical Transcriptionist
This work involves lots of critical thinking. This is a good alternative for older nurses since extensive knowledge of medical jargon is a huge advantage. Medical transcriptionists transcribe medical charts, oral reports, and handwritten documents.
5. Telephone Triage Nurse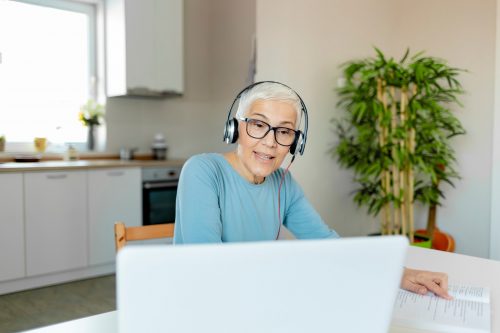 Telephone triage nursing is another career where the valuable experience of older nurses is critically important. Through this job, a telephone triage nurse will assess concerned callers if they need to go to the emergency room right away or if they should wait for their GP's clinic schedule.
The telephone triage nurse will assess the callers' health complaints if critically emergent or not. This is one of the best options for older nurses since they will be focusing on the health concerns of patients through calls.
6. Administrative Position
If you prefer to continue working on hospital settings, you can transition your career into nursing administrative positions. Administrative positions are considered a career promotion where you can work as a Nurse Manager, Case Manager or a Nursing Service Training Officer.
To move to these positions, a Master's degree is usually required. The compensation is good because these positions are promotions from regular staff nurse positions.
7. Nurse Educator/Clinical Instructor
Nurse educators or clinical instructors are responsible for nursing students in schools so they can become competent nurses someday. Most older nurses are entering this career because they find satisfaction in sharing their knowledge with aspiring nurses.
To become a nurse educator, most schools require extensive nursing experience and a Master's degree. By becoming a nurse educator, you will teach in classrooms, simulation rooms and even in clinical duties.
8. Clinic Nurse
Clinic nurses' work schedule is office hours. The career is versatile as you can get a chance to work in an OB, pedia, medical-surgical, or family medicine clinic.
This work involves a lot of paperwork but you will also do some basic nursing care like vital signs monitoring, dressing change, physical assessment and many more. The work is not as tiring when compared to regular nurse duties, but you still get the chance to interact with patients.
9. Private Duty Nursing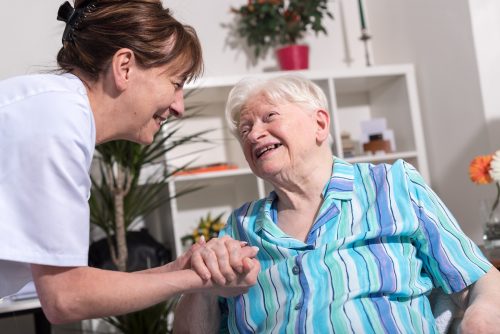 In private duty nursing, you will only need to take care of one patient. Tasks may be tedious depending on your patient's case but the pay is good because you are paid on a per diem basis.
This is a good option for older nurses who are having a hard time coping with three or more patients in a ward but don't want to leave the clinical nursing practice.
10. Medical Records
Being a medical records staff involves lots of paperwork. Knowledge about medical terminologies is essential and older nurses will find this work easy with their years of experience.
A medical records staff is in charge of medical charts, medical coding, and other medical reports. The work is not physically exhausting as you will only do purely paperwork in the medical records office.
Final Thoughts
With the mentioned jobs for older nurses above, you can now start planning your career as a nurse ten, twenty, or thirty years from now. The nursing field is an evolving profession so it is not surprising to know that there might be more types of nursing jobs available in the future. Keep yourself updated with the latest new careers in nursing so you can properly plan your nursing career in the long term.
About the Author: Je Abarra is a nurse by profession and a freelance writer by passion. She is working as a staff nurse in the pediatric ward of a private city hospital for more than two years. During her free time, she usually writes about her fascinations in health and nursing. She loves to provide tips and fun facts about nursing and healthy living.