When people think of Labor and Delivery nurses, they are probably thinking of babies and happy thoughts.
But, it's not always like that.
In reality, this specialty comes with hard work, occasional heartaches and really gross things. There'll be amniotic fluid, blood, urine and even poop!
If these things didn't make you flinch, read on as we reveal all the things you need to know about becoming an L&D nurse.
Duties and Responsibilities
If you think being a labor and delivery nurse is easy- it's not.
You have a very specific function and that is to care for women who are about to give birth. And when they have delivered their babies, you need to take care of them until they leave the hospital.
Unlike most specialties, in Labor and Delivery, you'll be working with fewer patients. You'll monitor their progress and keep an eye out for any development. Usually, the process isn't that complicated, unless you are dealing with women who gave birth through C-section or those who are dealing with medical complications.
In addition to these duties, you also need to:
Promote holistic care to your patients
Evaluate the needs of your patients as well as their partners
Assess plan of care and deliver it according to the patient's needs and resources
Monitor both mother and fetal status
Provide education necessary to patient's needs- from pregnancy to post partum stages.
Administer epidurals and medications
Assist in inducing contractions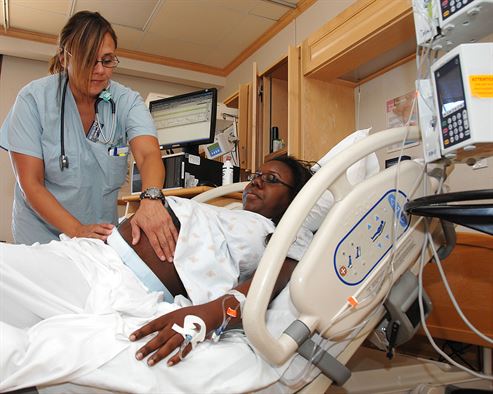 Where Can You Work As A Labor and Delivery Nurse?
You actually have a lot of places to work in. You can work in a hospital setting with gynecologists and obstetricians in the ward or you can serve in community resources and birthing centers.
If you are already a Labor and Delivery nurse, you can specialize and take on more advanced roles. You can be a lactation consultant, perinatal educator, clinical nurse specialist or as an administrator.
Job Outlook and Salary
A Labor and Delivery nurse's salary can fall between $46,000 to $87,000 annually. Your experience, certifications and location can increase or decrease those numbers.
And if you are wondering about your job security, keep in mind that this profession is expected to grow at a rate of 16% through 2024.
See Also: Top 10 Highest Paying Cities for Nurses
So, How Do You Become A Labor and Delivery Nurse?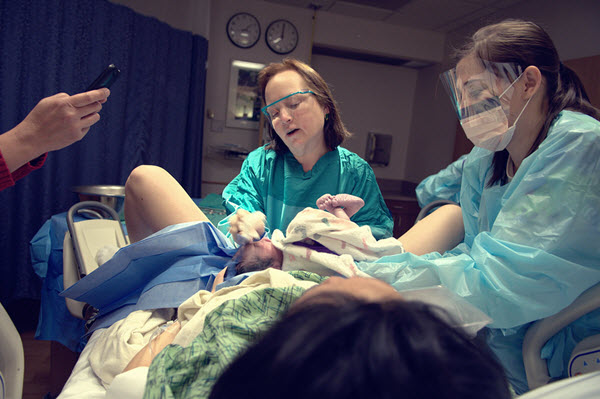 Before you can specialize in Labor and Delivery, you must first be a registered nurse. You can get either an associate degree program or a bachelor's degree. No matter which you choose, make sure that it's approved by the State Nursing Board.
Once you finish the degree or program, you need to take and pass the NCLEX-RN. After that, you can start looking for ways to gain more experience. In addition to these requirements, you also need to be certified in Basic Life Support as well as Advanced Cardiac Life Support.
After a certain period of being employed, you may need to take the Inpatient Obstetric Nursing (RNC-OB). Most institutions require this for nurses who have around 24 months of working in the field. If you pass this, you'll have a better edge than most nurses.
To be successful in this specialty, you need to have more than just skills and knowledge. You need to be strongly interested in Labor and Delivery and you need to be able to see yourself as an advocate of mothers and their babies.
Because, here's the thing.
In this specialty, it's not always happy. Although your role deals more with giving birth and assisting in the delivery of a new life, there are still cases where you have to deal with losses. You need to be prepared to handle end-of-life issues and to be there with your patients during such trying times.
You also need to have an open mind.
Although you'll be dealing with fewer patients, keep in mind that there are different types of patients when it comes to Labor and Delivery. You'll get to care for older mothers, teen moms and those who've undergone procedures and treatments just to get pregnant.
Each of these patients has different responses and views of the process. No matter how difficult things get, you have to be there for them without judging them.