If you are just starting out as a nurse or you're just about to graduate, it's easy to find medical-surgical nursing at the top of your list of options. After all, it's the foundation of nursing practice.
But, here's the thing.
Medical-surgical nursing isn't just a stepping stone for new nurses anymore. Throughout the years, it has become a specialized science and an exceptional field in that it hones nurses that have high critical thinking skills, ability to work well under pressure, and excellent management skills. They are always moving physically, mentally, and emotionally.
Because of that, you can think of medical-surgical nurses as their unit's orchestrator.
They juggle tons of tasks per shift. They administer medications, do health teachings, admit and discharge patients, and coordinate patient care. With so many things to do, medical-surgical nurses are considered to be one of the most skilled multitaskers in the hospital.
Now, if you find all those things challenging and you're thinking of becoming one, here's everything you need to know.
Who Can Become Medical-Surgical Nurses?
Like other nursing specialties, not everyone is cut out to be a medical-surgical nurse. To become one, you need to possess the following qualities:
Has an extensive set of skills
You need to be well educated on all body systems as well as be extremely familiar with a number of medical conditions. Apart from knowledge, you need to have great coordinating skills since you will be caring for your patients from the time they arrive in your unit until they get discharged.
Can embrace diversity
From hospitals to clinics, medical-surgical nurses can work in different settings. So, if you want to be successful, you need to be ready for anything. You should be able to take on challenges and use them for professional growth.
Structured
Since you'll be handling several patients and completing several tasks during your shift, you need to know how to prioritize so you won't miss out on anything. You need to be structured and remain cool-headed to make sure you complete your tasks on time.
Willing to work as a patient advocate
Medical-surgical nurses work with patients across the lifespan. You'll encounter patients who are returning to normal functioning and those who are making end-of-life decisions. You need to know what their best interests are and how you can support them.
What Does A Medical-Surgical Nurse Do?
Medical-surgical nurses care for patients with complex health conditions and needs. You'll encounter ambulatory patients to patients needing total care so you need to know what your exact functions are.
Here are a few examples:
Provides care for a large number of patients who are ill, recovering, and injured
Cares for patients with multiple diagnoses and from multiple medical specialties
Coordinates and prioritizes patient care
Handles multiple assignments
Assists and guides patients and their families in facing challenges concerning their health
Coordinates with the rest of the healthcare team
Uses technology in delivering patient care
Advocates for patients' safety
Assesses patients routinely and competently
Takes on the role of a charge nurse
Utilizes the nursing process in delivering safe and quality care
See Also: 20 Short But Effective Prayers for Surgery
Now, as for your clients, you need to be prepared to care for the following patients:
With multiple diagnoses
Have acute and chronic diseases
With multiple comorbidities
How to Become A Medical-Surgical Nurse
The first step is to get your nursing diploma and pass the NCLEX exam. Once you have your license, you can start working as a registered nurse.
See Also: All You Need to Know About the NCLEX Test
You need to have at least 2 years of working experience as a registered nurse or about 2,000 hours of clinical practice in the medical-surgical area before you can apply for a certification exam from the Academy of Medical-Surgical Nurses' (AMSN) Medical-Surgical Nursing Certification Board.
Once you passed the exam, your certificate can last for 5 years. After that, you may need to complete the required continuing education requirements before you can get renew your certificate.
How Much Can You Make?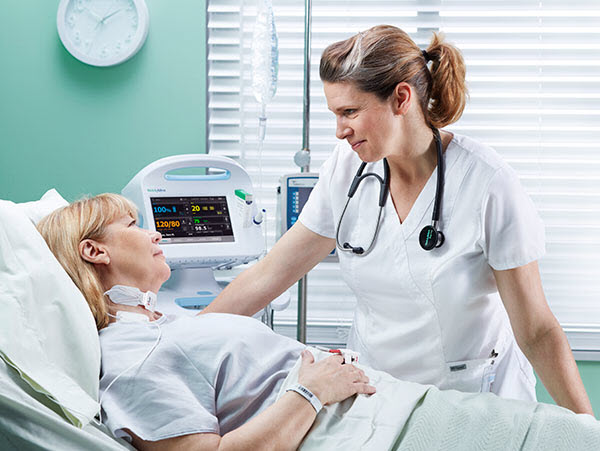 Between 2010 and 2020, the demand for medical-surgical nurses is expected to increase by as much as 26%. It's a lot faster than other specialties and occupations.
Why?
Because of the increasing population of aging baby-boomers, advancement in technology, and more attention towards preventive care, more health care services are becoming in-demand and this translates to more jobs.
Now, for the big question. How much can you make as a medical-surgical nurse?
On average, you can expect to earn as much as $65,000 annually. That rate can increase or decrease depending on your location, experience, certification, and education.
As to where you can work, you actually have a lot of options. The list includes:
Clinics
Surgical centers
Hospitals
Inpatient care units
Ambulatory care units