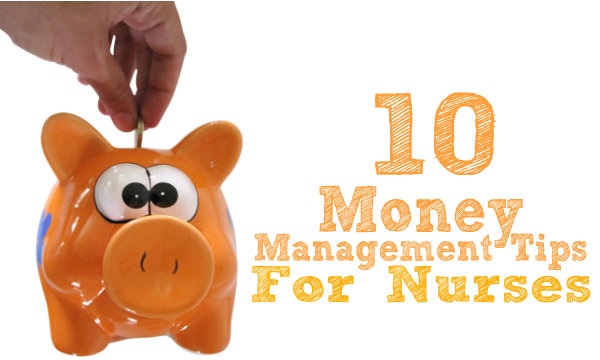 Nursing is a fulfilling profession, but you can enjoy it more if you learn how to spend your salary wisely.
Regularly saving money  can give you a lot of opportunities to do other things and make you ready for the rainy days. Although most nurses enjoy job security, it still pays to set aside a portion of your salary to serve as your cushion in case of emergencies.
Struggling to save money? Don't fret! Here are ten simple money-saving tips specifically written for all working nurses out there!
Do not use credit cards for small purchases.
Use your credit cards only on big purchases. Always pay in cash when buying basic needs like groceries. Credit cards have dues and frequently using them means you have to pay higher fees.
Download e-books instead of buying books.
You need to learn various medications and diagnoses and study further if you wish to advance in your profession.  Download e-books since they're cheaper than textbooks and more accessible in your laptops and smartphones.
Lessen your food expenses through healthy eating.
Eat healthy and avoid fast foods. Plan your meals carefully and try your best to pack them in microwavable containers. Bring fruits or vegetable slices and a freshly squeezed fruit juice for snacks.
Spend your day off doing something productive.
Do not go to malls when it's your day off. The tempting invitations of fancy stuff, new clothes and shoes will only slice a big chunk out of your budget. To avoid this, spend your spare time at home by gardening or walking your dog in the park.
Take the public transportation or carpool to work.
This will help you save money as owning a car entails lots of expenses. You can encourage your fellow nurses to carpool going to work and split the gas bill. You can also take the subway, taxi or bus when going to work.
Buy whole sale or second hand scrub suits.
Being in the profession demands frequent scrub purchases. Your uniform tend to get dirty and stained easily so you really have to be impeccably clean all the time. Search the net for some online retailers who offer discounts. It's also recommended to buy wholesale in order to save on uniform costs.
Rent a flat with fellow nurses or close friends.
If you work far from home, the best thing to do is look for flat mates to share the housing expenses with. Nurses in the same hospitals or your close friends will definitely volunteer since it's really expensive to shoulder the rent alone.
Workout at home.
You can follow an aerobic video, exercise without equipment, jog in the nearby park or do a basic yoga in the comfort of your home. Paying for a trainer is quite expensive and exercising at home saves gas or transportation expenses.
Sell your unused Nursing books.
Try to sell your old Nursing and medical books for cheaper prices online. By doing so, you don't only give your room more space, but you also earn a few dollars for your emergency fund.
Try spending only the paper currency while saving the coins.
You won't notice it but your piggy bank will soon be full of coins. This is a very simple and effective way of saving money for the rainy days.
Your Turn
Do you have other money saving tips that you want to share? Please let us know!