Do you have a colleague who is retiring soon? Here are funny and inspiring nurse retirement quotes you can greet your nurse friends with.
Whatever your age, whether you're a new nurse or a veteran nurse, retirement is something that will come to all of us. Ordinary folks might be afraid of the prospect of retirement, but for harassed and overworked nurses, closing our eyes, sitting down, and putting up our feet feels like a huge, huge luxury.
So check out these funny and inspiring retirement quotes. We bet there's one funny saying or anecdote here that will strike a chord in you today.
I survived a Nursing career. My sanity is still intact… somewhat.
Nurse Retirement Rules
A recent study of retired nurses has shown that nurses should ease into it gradually by following these important steps:
For the first week, all meals should be eaten standing up and should consist of Graham crackers, generic ginger ale, and a small amount of vanilla ice cream.
On the second week, begin to sit down as you gobble popcorn out of a real bowl.  But continue drinking generic ginger ale.
Week three, you should progress to all meals on a plate as tolerated and start burning your scrubs in a pit in the yard. Wear your goggles and paper mask as there will be fumes from God knows what that has been growing on them.
Week four, tie your stethoscope into small knots and plant some flowers in your Nurse shoes. You may also begin to answer your phone and cancel the caller ID to save money.
I've seen it, smelled it, touched it, heard it, stepped in it. – Retired Nurse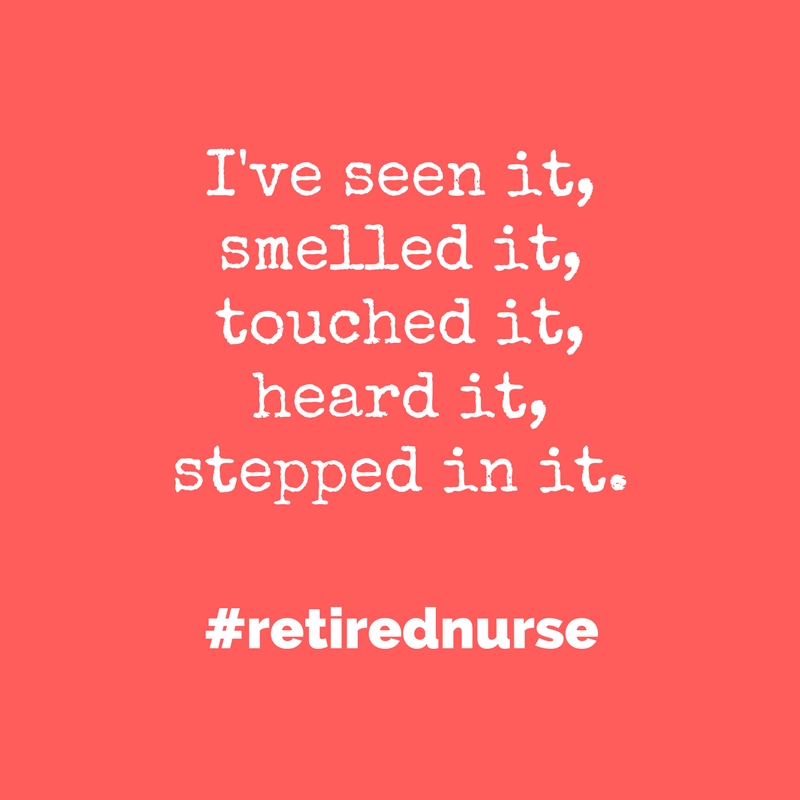 A Nurse begins life at retirement when they can safely answer their phones again.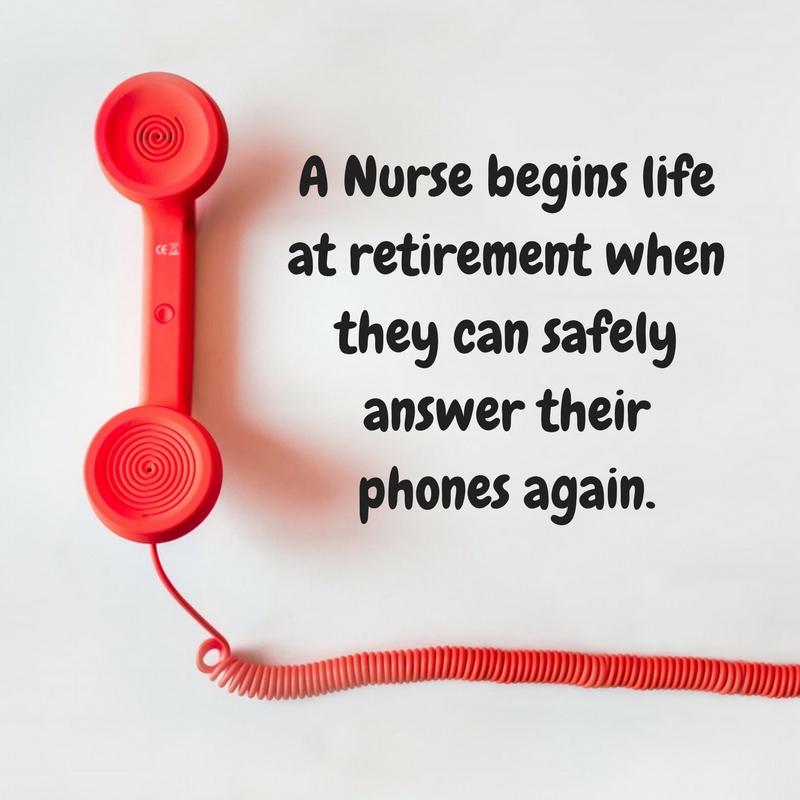 A retired Nurse never stops nurturing and caring.
When you stop living at work and start working at living — RETIREMENT.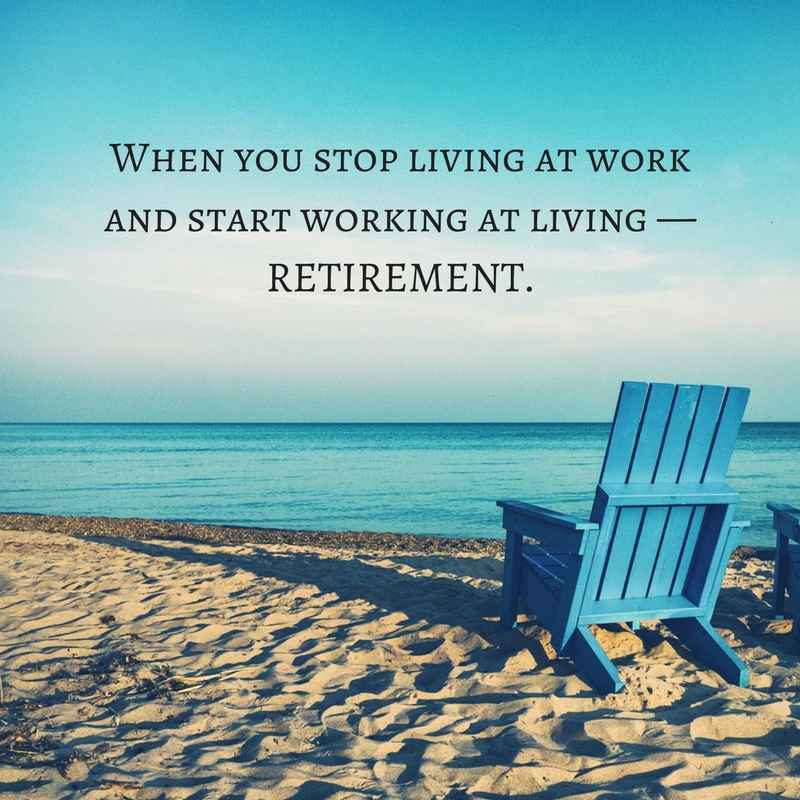 RETIRED. Goodbye Tension. Hello Pension.
It's Monday again. Oh wait, I'm retired!!!
Doing what I want, when I want. RETIRED.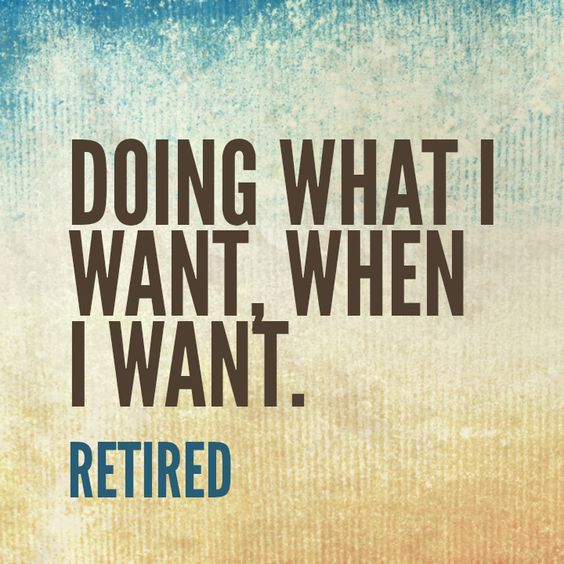 You are never too old to set another goal or to dream a new dream. — C.S. Lewis
I thank you for your part in my journey.
How lucky I am to have something that makes saying Goodbye so hard.
Oh, the places you'll go! Congratulations. Today is your day. You're off to great places. You're off and away! You have brains in your head. You have feet in your shoes. You can steer yourself. Any direction you choose. — Dr. Seuss
I'm gonna make the rest of my life the BEST of my life.
Retirement is waking up in the morning with nothing to do an dby bedtime having done only half of it.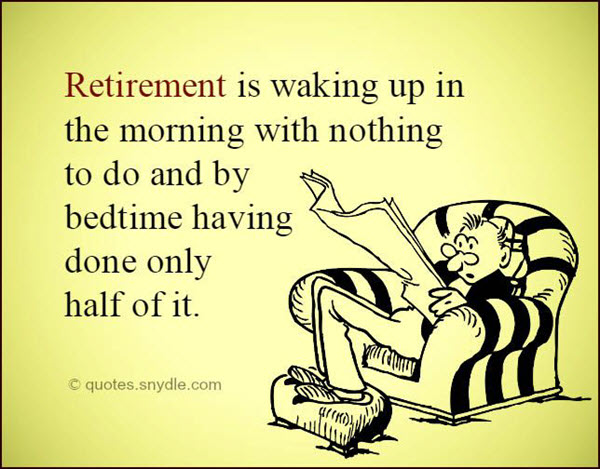 Retirement Schedule
Eat. Sleep. Nap. Retired rules to relax by.
What do you call a person who is happy on Monday? Retired.
Re-tire-ment: (noun): where everyday is saturday!
Retirement is like a long vacation in Las Vegas. The goal is to enjoy it the fullest, but not so fully that you ran out of money. – Jonathan Clements
Know anybody who is retiring? Did you like any of our quotes? Don't forget to share these nurse retirement quotes with your friends and colleagues!