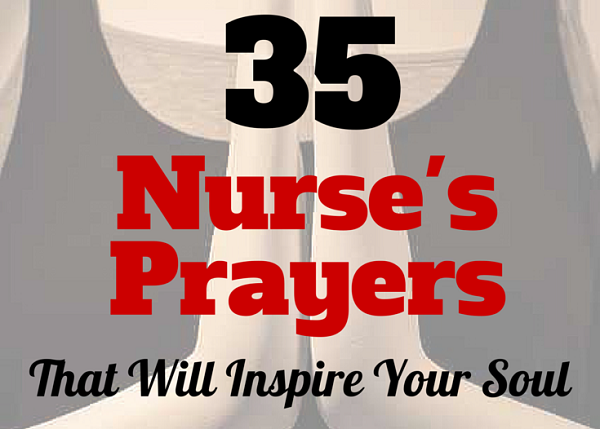 Nurses pray to thank God and ask for strength to get through a day of caring for their patients. Praying is one way to lift up to God all our anxieties, worries and fears. It is also a way to stay humble and strong.
Also Read: 50 Best Bible Verses for Nurses
If you are looking for nurse's prayers, here are 35 that will definitely inspire your soul:
1. A Nurse's Prayer.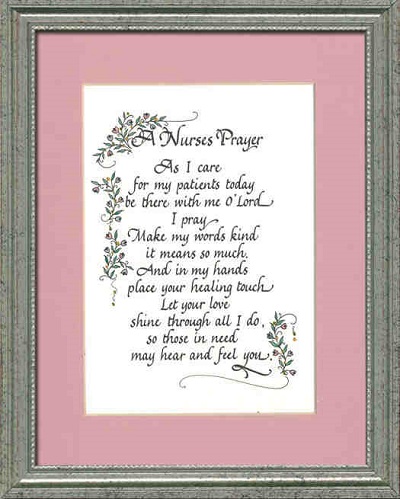 2. A Prayer for Compassion.
Spirit of Wisdom, 
may we bear your love for humanity 
by bringing good news to the poor. 
Acting according to your will, 
we will come to know your reign, 
where all will be seated at your heavenly banquet. 
Let us bring food to the hungry, 
healing to the violated, 
and presence to the lonely.
Teach us to shines like the stars 
in our relationship with God, 
with our neighbor, 
and with all of creation. 
Lead us in promoting peace and integrity 
through our everyday challenges.
May your comforting embrace bring us compassion for others.
3. The  Student Nurse's Prayer.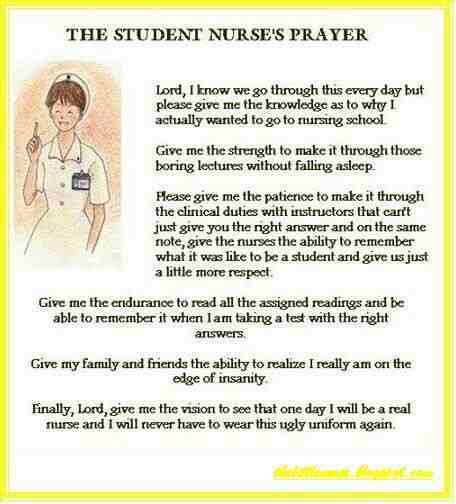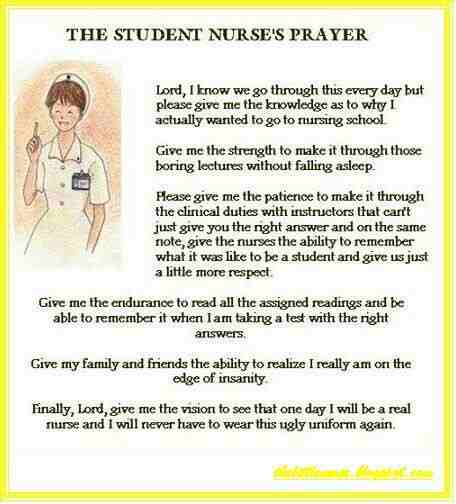 4. Nurses Prayer. 
5. A Nurse's Prayer. 
6. A Nurse's Prayer by Anonymous Nurse.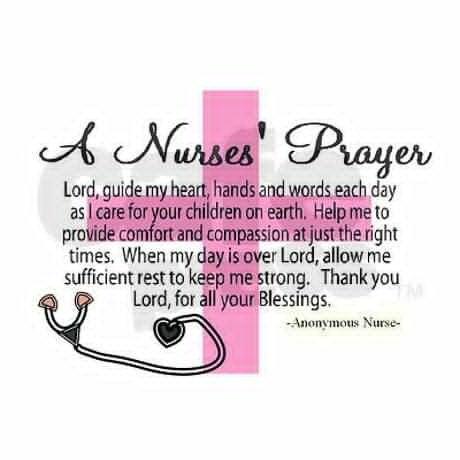 7. The Nurse Prayer.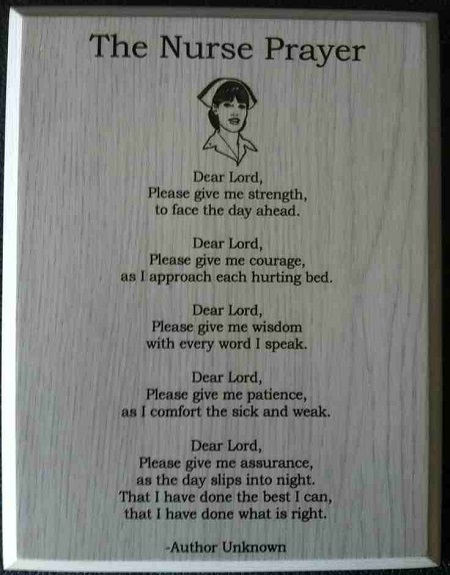 8. Nurse's Prayer. 
9. Nurse's Prayer. 
10. Nurse's Daily Prayer. 
11. Inspirational Nursing Prayer. 
12. Nursing Prayer.
13. A Nurse's Prayer – Purple. 
14. A Nursing Student's Prayer.
15. Nurse's Prayer Scroll.
16. A Nurse's Prayer by Rebecca Elizabeth Blue. 
17. Prayer for Nurses. 
18. Prayer for Nurses by PrayerNotes.
19. Prayer Throw for Nurses. 
20. Personalized Poem for Nurses.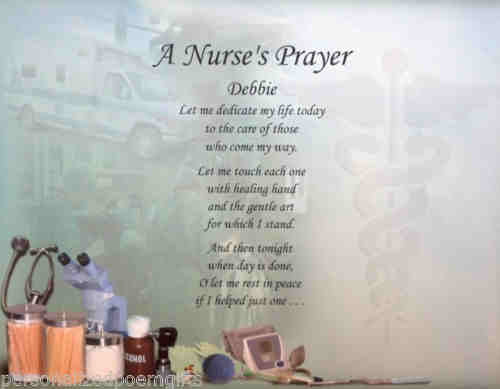 21. Prayer to Be a Nurse. 
To be a nurse is to walk with God, Along the path that our Master trod; To soothe the achings of human pain, To faithfully serve for little gain, To lovingly do the kindly deed, A cup of water to one in need, A tender hand on a fevered brow, A word of cheer to those living now; To reach the souls through its body's woe Oh, this is the way that Jesus would go. Oh, white-capped nurses with hearts so true, Our Great Physician is working through you.
22. My Nurse's Prayer. 
When I falter, give me courage. When I tire, renew my strength. When I weaken because I'm human, Inspire me on to greater length. If doctors and patients become demanding, And days are too short for all my duty, Help me remember I chose to serve, To do so with grace, and spiritual beauty. In humility, Lord, I labour long hours, and though I sometimes may fret; My mission is mercy. Abide with me, that I may never forget.
23. A Nurse's Prayer. 
My God, teach me to receive the sick in Thy Name. Give to my efforts success for the glory of Thy Holy Name. It is Thy work; without Thee, I cannot succeed. Grant that the sick Thou hast placed in my care may be abundantly blessed, and not one of them be lost because of any neglect on my part. Help me to overcome every temporal weakness, and strengthen in me whatever may enable me to bring joy to the lives of those I serve. Give me grace, for the sake of Thy sick ones and of those lives that will be influenced by them.
24. Nursing Prayer (When You Lose A Patient). 
25. Nurse's Prayer for Patience. 
26. Nurse's Prayer for Strength.
27. Daily Nursing Prayer.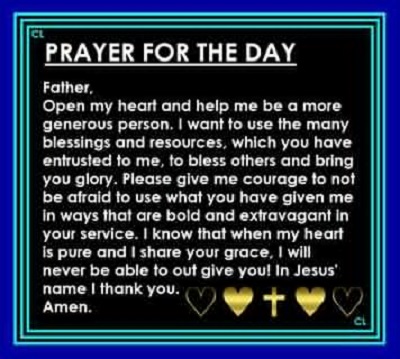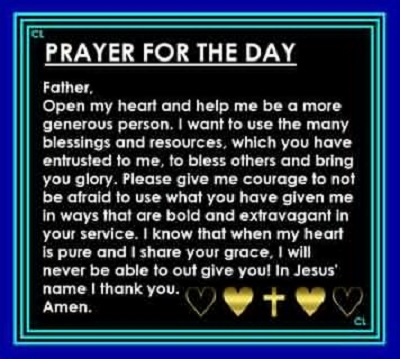 28. A Prayer for Overwhelmed Nurses. 
29. Nurse's Prayer for Anxiety.
30. Healing Prayer for Nurses.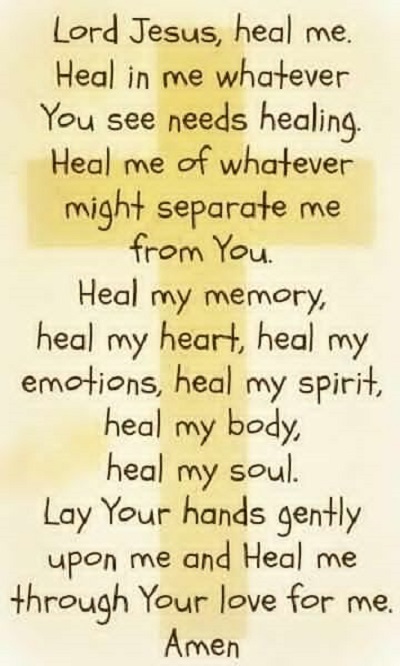 31. Nursing Prayer for Guidance.
32. Thank You Prayer for Nurses.
33. A Prayer for Strength for Nurses. 
34. Team Prayer for Nurses.
When I feel out of control
I stop
Lift up my hands to heaven
I stop
Breathe
And believe
In this moment I remember to the whole. It is not about me, it is about WE
Oneness
I remember and I can breathe again and find my inner Power to grow through whatever
No matter what!
35. The Prayer of An Army Nurse. 
About the Author: Mary Elizabeth Velarmino Francisco earned her Bachelor of Science in Nursing Degree from the Ateneo de Zamboanga University, Philippines. She is always happy to share her passion for writing and blogging. With coffee running through her veins, she enthusiastically battles each day, one article at a time.