Nurses experience a lot of stress at work. From dealing with critical cases to saving lives, we experience a roller coaster of emotions every single shift.
If you're finding those emotions a bit overwhelming, you can turn to the power of humor. Apart from relieving stress, it can also help enhance nurse-patient relationships (1).
One of the best places to find the funniest nurses quotes is Pinterest. The site has hidden gems that can turn any cranky nurse into a smiling angel of care.
Here are just some of the funniest nurses quotes straight from Pinterest boards:
Applesauce And Graham Crackers
You Think Doctors Are Smarter Than Nurses
Securing Stable IV Access Is Our Mission
My Job Is __________
Meaning Of Nursing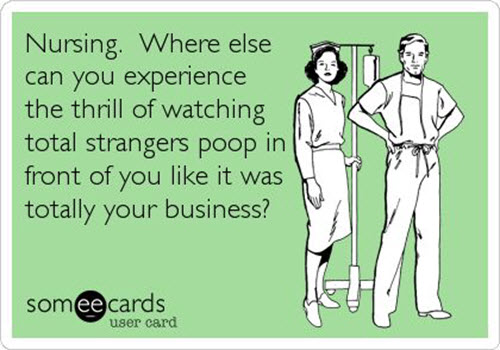 Nursing School
We Don't Spend Much Time With Our Patients
I Love My Soft Smooth Hands
I've Blown More Veins In My Life
Nurse Are Like Prostitutes
Being A Nurse Is Weird

I'm A Nurse
Life Of A Nurse
Nurse Life
Multiple Meanings Of A Nurse
Fixin' Cuts And Stickin' Butts
Nursing Meaning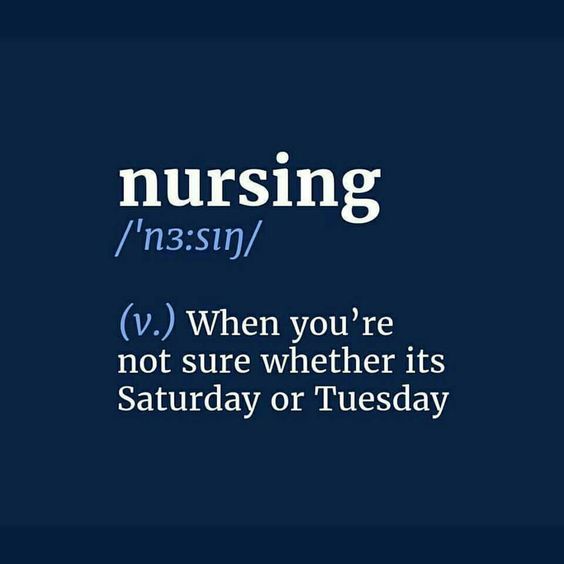 Shift Change Is My Favorite Time Of Day

Once A Nurse Always A Nurse
You Are A Nurse If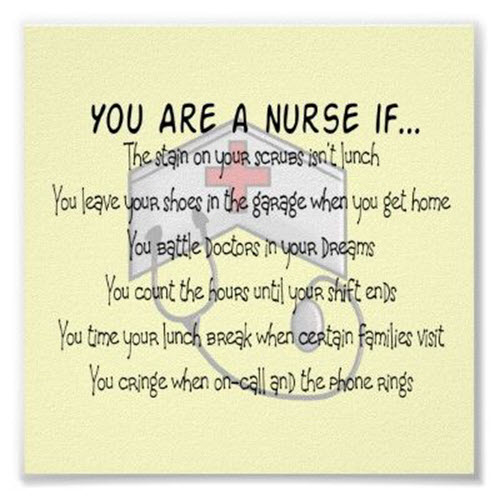 Reference:
1.Tremayne, P. (2014). Using humour to enhance the nurse-patient relationship. Nursing Standard (2014+), 28(30), 37.