When you buy something using the links on our posts, we may earn a small commission at no additional cost to you. Learn more.
You don't have to wait for Christmas or even Thanksgiving just to give your favorite nurse a special gift. Every day is an awesome opportunity to make hard-working nurses feel appreciated and loved.
To kick-start your search for the coolest and most awesome gift ideas for nurses, here are some gift suggestions based on the recommendations of frequent shoppers on Amazon:
1. Watch
What you'll get: An elegant watch that comes with interchangeable straps. This in-demand piece has an asymmetric second hand and a conical shaped case. It's a unique piece that celebrates time.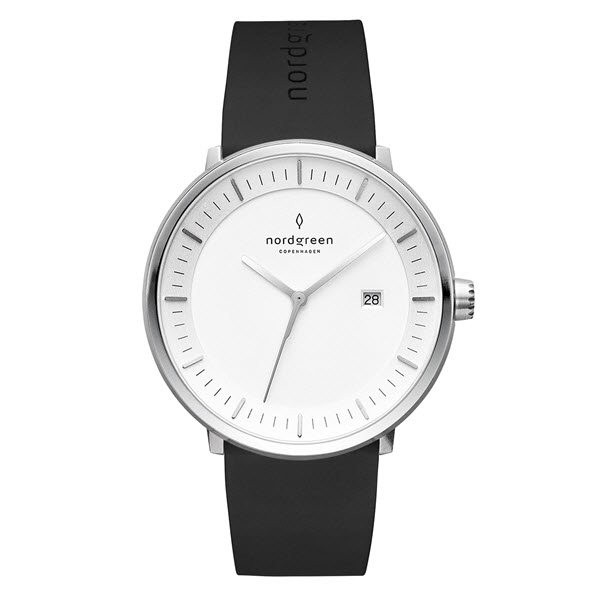 Minimalist watches, just like this one, is the best for nurses because they are always on the go. They need something that's durable and easy to use.
A tumbler designed with double-wall vacuum insulation, it can keep your beverage at the right temperature. It's quite sturdy since it's made from food-grade stainless steel. It's resistant to rust and doesn't transfer flavor. Best of all, it's hilarious and with a cute design to boot.
Pros:
Fun appearance
Good quality
Cons:
Top plastic not as durable as the rest
Expensive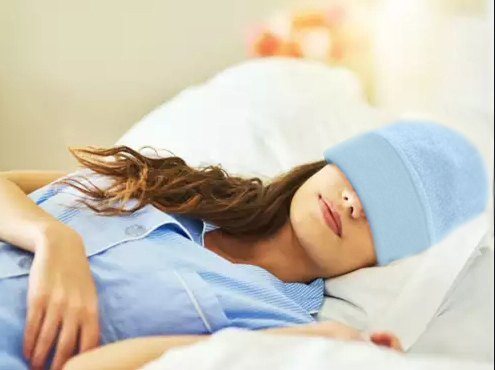 What you'll get: This beanie works as a sleep mask. It's designed to help nurses like you sleep comfortably in any position. Plus, with its lining, the chances of overheating are quite small. The beanie also helps block the light from reaching the eyes, allowing one to get more hours of sleep.
Interested? Check it out the Beanie Sleeper website HERE.
A handy organizer–made from 420 denier nylon–where the tools needed in daily hospital duties can be kept in place. Prestige Medical Nylon Organizer Kit also comes with important medical tools like trauma scissors, pens and penlight.
Making it more efficient, the front and back pockets of this organizer are great for keeping alcohol swabs, cotton balls and many more. It fits the pocket of most standard-sized scrub suits.
Pros:
Offers 5 pockets plus 3 tools included
Fits in the scrub pocket perfectly
Cons:
The pen it comes with doesn't last long
Pockets aren't very deep
A paperback drug guide recommended for nursing school and clinical use. In Davis's Drug Guide for Nurses, the drugs are well-explained and the "Nursing Implications" section is helpful in making care plans.
Pros:
Comes with a free digital access for one year
Guide is very comprehensive
Cons:
Not available on Kindle device
Other drugs still not included
An insulated travel cup designed with a nice message about and for nurses:
"Blessed are those with caring hearts and healing hands for they shall be called NURSES."
More than its inspirational message, the tumbler also does its purpose, keeping beverages at their ideal temperature. It's made of sturdy plastic and brushed stainless steel so you can expect for it to last long.
Pros:
Beautiful design
Tumbler is made of durable plastic
Cons:
Not dishwasher-friendly
Can't be immersed in water when cleaning

Nurses are on their feet for 12 hours every day, which is why wearing compression socks can be beneficial. A particularly great pair, like Nurse Mates' compression socks, helps a great deal when it comes to improving circulation and alleviating pain in the legs, something that nurses suffer from as a result of their long and exhausting shifts. They're made of 87% nylon and 13% spandex for excellent fit and comfort. Plus, not only are they durable, but they're also very pretty!
Pros:
Excellent fit and good quality
Cute designs
Cons:
Can be a bit hard to put on
Might need to purchase a sock butler
Related Article: 9 Best Compression Stockings for Nurses

Pens are always practical presents. They're useful and they usually come in handy, especially for nurses. Luckily, there are delightfully-looking plans you can buy to spice things up, like Greeting Pen Store's pack of nurse pens. There are six pens included in this package, each pen donning a different design. Each pen also displays four sweet and uplifting messages appreciating nurses, which appears every time the pen is clicked. Being cute and fun to use, these pens are a must-buy for nurses.
Pros:
Cute designs and fun to use
Write nicely
Cons:
Not fine point pens
May run out of ink fast
These cute socks from Lavley are especially made for nurses. With the "nurses are heroes" text design, your nurse friend or loved one is reminded of the incredible work he or she does every day. More than the appreciation message, these socks have vibrant colors that are easy on the eyes.
Pros:
Soft and comfortable
Colors are bright just like in the photo
Cons:
A little expensive for a pair of socks
Needs to be thicker
A collection of true stories told by different nurses in practice. The stories are in a narrative form and often feature "first" moments in practicing the nursing profession like first code, first death and many more. Helpful reflections about what keeps these nurses stay in this profession are nice to read especially if you're doubting the career you chose.
I Wasn't Strong Like This When I Started Out: True Stories of Becoming a Nurse book is a great read and you can even finish it in one sitting. It's a story not only about nurses but also about life and how you can live it to the fullest.
Pros:
Cons:
Not all stories are engrossing
This What Do You Meme Nurses Edition is a great way to bond over hilarious moments of your day-to-day life with other nurses and then turn them into memes! It consists of 300 caption cards, 75 photo cards and 1 easel for displaying photo cards and instructions. Real nurses are involved in their creations, so other nurses can come up with the funniest nursing-related memes.
Pros:
Interactive gift
Funny, relatable humor
Cons:
Picture cards lacks other areas of nursing
Some cards are similar in wording
A paperback book about how you can survive the nursing practice. It is written especially for nursing students. Practical advice and real-life stories from nurses and staff development experts are provided along with tips on how you can get your first job as a nurse.
The New Nurse's Survival Guide is a perfect book for nursing students transitioning into the real nursing practice.
Pros:
Great for new nursing graduates
Inspiring anecdotes about nursing
Cons:
Nurses will love this 2-piece gift package that includes an insulated tote bag and stainless steel tumbler. Both are great for work and they're even adorable to look at. The travel mug keeps your drinks hot or cool for a long time while the tote bag is made of durable materials.
Pros:
Good quality and stylish
Products are just as pictured
Cons:
More expensive than the other items in this list
Not large enough for those who need to bring more things

Presents that are both adorable and useful are the best kind of gifts, which is why this nursing tumbler from GUMAC is one of our top picks. It features a 'Nursing Is A Walk In The Park' text design paired with a fascinating image of a dinosaur on it, making for an amusing tumbler that you'll enjoy using. Even more endearing is the 'Nutrition Facts' table at the back with hilarious entries that every nurse can relate to.
Pros:
Keeps your drinks extremely hot or cold for hours
Pretty and personalized for nurses
Cons:
Pricier than the other items in this list
May be small for some
A super absorbent ceramic stone that works in just five to 10 seconds. Funny Absorbent Ceramic Coasters with Cork Base is sturdy and guaranteed to bring brightness and humor to any nurse's day. With a classic black and white color scheme, it can easily match most kitchens and living areas. The bottom of the coasters are also made of durable cork so it always stays where it should be and also protect the furniture it's on since it doesn't leave any scratches.
Pros:
Cute and funny
Absorbs moisture fast
Cons:
A single purchase gets you a pack of 24 multi-color syringe pens. These are excellent favor gifts or stocking stuffers. Long-lasting and durable, they can definitely keep up with the demands of your work. The pens are retractable which means they are easy to use. Cute and amusing, nurses and nursing students alike will love them.
Pros:
Unique and writes well
Good price for 24 pens
Cons:
Black ink color isn't vibrant
Another unique and amusing present to give is this sturdy wood stand-up sign with a rustic vintage look that says: Not All SuperHeroes Wear Capes Some Wear Scrubs Nurse. For nurses who, most of the time, suffer from exhaustion, it can serve as an excellent reminder about the great work that they do. You can give it to yourself or another nurse who inspires you to do your best.
Pros:
Quality of wood is excellent
Inspiring message
Cons:
Delivering a set of reference cards about Pediatrics, Pharmacy, Labs, and General Med, these cards are a great help for nursing students and new nurses. The Nursing Badge Reference Cards are small enough to fit in pockets. They're also waterproof and are designed to be durable.
Pros:
FREE membership to our Online Resource Library
Handy and informative
Cons:
Texts are a bit small for quick reading
Could have more images

They really do. These shot glasses especially designed for nurses are as cute as they are funny. A package contains two shot glasses with the hilarious 'nurses need shots too' printed on each, which don't easily fade. They're made of sturdy glass that has been tested in boiling water and coming out unscathed.
Pros:
Made of high-quality glass
Affordable
Cons:
Same design for both glasses
This badge holder with an alligator clip is easy to attach to your collar or pocket. Made with plastic, metal, and high-end felt, Bandaid Badge Reel Holder is designed to be durable for longer use since it's made of high-end felt material, resistant plastic and metal. Plus, with how cute it is, it can help cheer up your patients, particularly the kids.
Pros:
Retractable for better use
Looks adorable
Cons:
Clip a bit weak
Weird smile stitching on the uterus design
This handy reference pocket card about acid-base balance, fluids, and electrolytes makes for a practical gift. The Acid-Base, Fluids, & Electrolytes Pocketcard Set is packed with information helpful in everyday duties in the ward and for an affordable price.
The pocket card is also easy to clean with a simple wipe of a wet cloth. It can even be used to quickly check vital information about acid-base balance, fluids, and electrolytes while in the middle of nursing rounds.
Pros:
Plenty of useful information
Great for quick reference while being cheap
Cons:
How all the information is displayed may appear crowded
Limited topic
If you're looking for a comprehensive but handy reference guide about medical math, this 6-page guide does the job. It features different calculations, measurements, formulas, dosages, equivalents, rates and many more.
With the information it offers, the guide is great for nursing students. It's also a helpful tool for new nurses as shortcuts to computations and important reference values are laid out in this guide.
Pros:
Lots of information
Laminated so it's spill-proof and durable
Cons:
Not all information is useful for clinicals
Nurses love their sleep and so giving them an ultra soft throw blanket that's customized for nurses can be such a sweet gesture. Made of microfiber, sherpa, and velvet, it's both comfortable and durable. Plus, it features bright colors and amusing print that can easily cheer you up.
Pros:
Multi-purpose and doesn't fade easily
Safe for people with sensitive skin
Cons:
Fabric is thin
Not necessarily made for warmth

Need a really cute present? This bear plush toy with a nurse keychain is worth considering. The bear itself is a charming addition if you have a nurse friend or family member who likes collecting adorable plush toys. The keychain is also designed with a "best nurse ever" print.
Pros:
Great plush toy and keychain combination
Cute design
Cons:
A little expensive
Stitching looks cheap
Funny decorations make any home interesting and this wooden rack for hanging your mugs and wine glasses are exactly that. It's different from the other items in this list but its 'How Nurses Tell Time' joke is just too hilarious to ignore. It's also the perfect present simply because it arrives already gift-wrapped.
Pros:
Quick and easy to install
Unique
Cons:
Mugs and glasses not included
Some print has streaks
Nursing is a rollercoaster of a profession so it's only right for nurses to invest their time in some self-care. Helping them relax and rejuvenate is Burt's Bees hand spa kit, which includes an almond milk hand cream, shea butter hand repair cream and lemon butter cuticle cream, plus 1 pair of cotton gloves.
Pros:
99.6% natural
Skin-friendly, no harsh chemicals
Cons:
Small sizing
Hand cream a bit greasy
Another practical and stylish present for nurses is Kamaple's adjustable baseball cap embroidered with 'Nurse Life' print on the front. It's made of 100% cotton so it's comfy to wear, perfect for nurses who have an active lifestyle or for those who simply just love cool hats.
Pros:
Soft and comfortable to wear
Relaxed fit
Cons:
Available in one color only
No other designs
How else to appreciate a nurse than to make them laugh? These funny nurse notepads can get the job done with hilarious quotes and messages that nurses will love. Plus, they're designed with medical-related patterns and vibrant colors that nurses have no other option but to just cheer up! A single purchase includes eight notepads with different designs.
Pros:
Generous number of notepads in one purchase
Hilarious quotes and adorable nurse-themed designs
Cons:
Pad of paper is thin
Quality of print looks cheap
29. Make a donation
If you're still having a problem picking the right gift, then here's something you might find interesting.
The American Red Cross has a Holiday Giving Campaign. It allows you to make a donation in honor of someone you love as an awesome holiday gift. By participating, you won't just be making your loved one feel special, but you'll be helping disaster victims and military members, too.
Qualities You Should Consider When Buying a Gift for A Nurse
In order to find the best gift for a nursing student, you should consider the following:
Usefulness – First of all, you should consider how useful your gift will be. Can it be used for studies in a nursing school? Or is it helpful for daily clinical duties in the hospital?
Relevance – It would be great to find a gift that is relevant to the nursing profession. It should be somehow related to nursing! After all, a gift honoring the nursing student's dedication to her profession is a keepsake worth treasuring.
Uniqueness – For a gift to be memorable, it should be unique. It should not be the usual gift item busy people buy in last-minute shopping.
Creativity – Lastly, a person will see your effort in buying a gift if it's outstandingly creative. You can achieve this by considering its design, color, and purpose.
Further Reading On Nursing Gifts