When you buy something using the links on our posts, we may earn a small commission at no additional cost to you. Learn more.
You don't have to wait for Christmas or even Thanksgiving just to give your favorite nurse a special gift. Every day is an awesome opportunity to make hard-working nurses feel appreciated and loved.
To kick-start your search for the coolest and most awesome gift ideas for nurses, here are some gift suggestions based on the recommendations of frequent shoppers on Amazon:
1. Watch
What you'll get: An elegant watch that comes with interchangeable straps. This in-demand piece has an asymmetric second hand and a conical shaped case. It's a unique piece that celebrates time.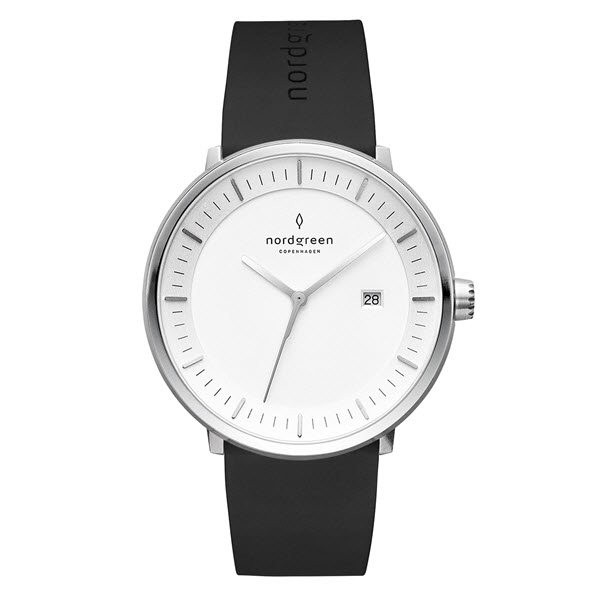 Minimalist watches, just like this one, is the best for nurses because they are always on the go. They need something that's durable and easy to use.

What you'll get: A tumbler designed with double-wall vacuum insulation, it can keep your beverage at the right temperature. It's quite sturdy since it's made from food-grade stainless steel. It's resistant to rust and doesn't transfer flavor.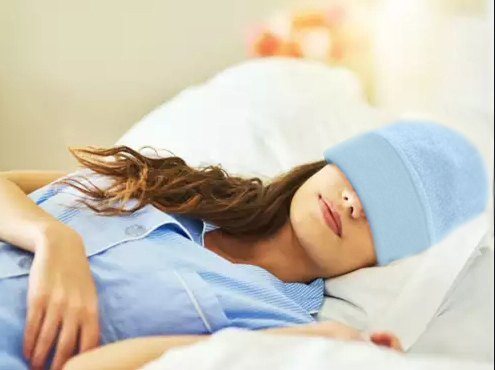 What you'll get: This beanie works as a sleep mask. It's designed to help nurses like you sleep comfortably in any position. Plus, with its lining, the chances of overheating are quite small. The beanie also helps block the light from reaching the eyes, allowing one to get more hours of sleep.
Interested? Check it out the Beanie Sleeper website HERE.

What you'll get: A handy organizer–made from 420 denier nylon–where the tools needed in daily hospital duties can be kept in place. Prestige Medical Nylon Organizer Kit comes with important medical tools like trauma scissors, pens and penlight.
The front and back pockets of this organizer are great for keeping alcohol swabs, cotton balls and many more. It fits the pocket of most standard-sized scrub suits.

What you'll get: A paperback drug guide recommended for nursing school and clinical use. In Davis's Drug Guide for Nurses, the drugs are well-explained and the "Nursing Implications" section is helpful in making care plans.

What you'll get: An insulated travel cup designed with a nice message about and for nurses.
"Blessed are those with caring hearts and healing hands for they shall be called NURSES."
Abbey Gift Nurse Travel Tumbler can hold up to 16 ounces of fluid. It comes with great reviews. It is a good quality mug that will keep your coffee warm for a few hours. Best of all, it's the perfect gift for a nurse friend.

What you'll get: A comfy pair of socks made from 75% cotton, 20% polyester, and 5% spandex. It can be worn up to the legs.
The "Sock It To Me" has red and gray color combinations. The design features different nursing-related symbols like syringes, charts, and stethoscopes.
Related Article: 9 Best Compression Stockings for Nurses

What you'll get: A 6-piece set of "Nurses Have Heart" pens. Each pen has 4 appreciation messages that rotate for every click. Its ink color is black and the ballpoint measures 1 mm.
This greeting pen is equipped with the following messages:
Your Heart & Hands Bring Healing
Gentle, Compassionate and Caring Ways
Helping Patients Through Their Hardest Days
For You, Dear Nurse, We Give Thanks – Always! 

What you'll get: A comfortable pair of socks designed with ECG reading. It's made from 80% cotton, 15% nylon, and 5% spandex.
The Heartbeat Nurse Socks are very soft and comfy to wear. It keeps feet dry as it prevents excessive sweating. The bright red thread design of the sock is just perfect for nurses.

What you'll get: A collection of true stories told by different nurses in practice. The stories are in a narrative form and often feature "first" moments in practicing the nursing profession like first code, first death and many more. Helpful reflections about what keeps these nurses stay in this profession are nice to read especially if you're doubting the career you chose.
I Wasn't Strong Like This When I Started Out: True Stories of Becoming a Nurse book is a great read and you can even finish it in one sitting. It's a story not only about nurses but also about life and how you can live it to the fullest.

What you'll get: A sturdy chocolate mold featuring symbols related to nursing like band-aids, reflex hammer, otoscope, vial, thermometer, syringe, and a nurse label. The mold can also be used for soap and plaster.
This Nurse Kit Chocolate Candy Mold is durable and reusable. It is also FDA-approved and safe for food preparation. However, it cannot be used for molding hard candies.

What you'll get: A paperback book about how you can survive the nursing practice. It is written especially for nursing students. Practical advice and real-life stories from nurses and staff development experts are provided along with tips on how you can get your first job as a nurse.
The New Nurse's Survival Guide is a perfect book for nursing students transitioning into the real nursing practice.

What you'll get: A pink tote bag made from durable natural color nylon canvas. It is lined with water-resistant material and the design features the well-known Betty Boop nurse in the middle.
This Prestige Medical Stick Nurse Tote Bag is great in packing all the essentials needed in duties. It is large enough to cater to small medical pieces of equipment.

What you'll get: A sturdy mug. This hand-painted ceramic mug can hold up to 12-oz of beverage. It's dishwasher-safe and microwave-safe.
If you're planning on giving this Coffee Mug/Cup with "I'm A Nurse" What's Your Super Power?" as a gift, you won't have to worry about wrapping it. The mug comes in a beautiful gift box.

What you'll get: A super absorbent ceramic stone that works in just five to 10 seconds. Funny Absorbent Ceramic Coasters with Cork Base is sturdy and guaranteed to bring brightness and humor to any nurse's day.
With a classic black and white color scheme, it can easily match most kitchens and living areas.

What you'll get: A pack of 4 multi-color syringe pens. These are excellent favor gifts or stocking stuffers. Long-lasting and durable, they can definitely keep up with the demands of your work. The pens are retractable which means they are easy to use.

What you'll get: A sturdy wood stand-up sign with a rustic vintage look. This Not All SuperHeroes Wear Capes Some Wear Scrubs Nurse Plaques can serve as an excellent reminder for nurses about the great work that they do. You can give it to yourself or another nurse who inspires you to do your best.

What you'll get: A set of reference cards about Pediatrics, Pharmacy, Labs, and General Med. These cards are a great help for nursing students and new nurses. The Nursing Badge Reference Cards are small enough to fit in pockets. Waterproof, they are designed to be durable.

What you'll get: A high-quality squishy for stress relief. The Pusheen Stress Ball Keychain is a nice gift not just for nurses but for kids and adults dealing with ADD and ADHD. It's ultra-slow rising and super soft which makes it fun and relaxing to use. Plus, it can also double as a keychain for your purse or bag.

What you'll get: A badge holder with an alligator clip. It's easy to attach to your collar or pocket. Made with plastic, metal, and high-end felt, Bandaid Badge Reel Holder is designed to be durable. Plus, with how cute it is, it can help cheer up your patients, particularly the kids.

What you'll get:  A handy reference pocket card about acid-base balance, fluids, and electrolytes. Acid-Base, Fluids, & Electrolytes Pocketcard Set is packed with information helpful in everyday duties in the ward.
The pocket card is easy to clean with a simple wipe of a wet cloth. It can be used to quickly check vital information about acid-base balance, fluids, and electrolytes while in the middle of nursing rounds.

What you'll get: A comprehensive but handy reference guide about medical math. It features different calculations, measurements, formulas, dosages, equivalents, rates and many more.
This 6-page guide is great for nursing students. It's also a helpful tool for new nurses as shortcuts to computations and important reference values are laid out in this guide.
23. Make a donation
If you're still having a problem picking the right gift, then here's something you might find interesting.
The American Red Cross has a Holiday Giving Campaign. It allows you to make a donation in honor of someone you love as an awesome holiday gift. By participating, you won't just be making your loved one feel special, but you'll be helping disaster victims and military members, too.
Qualities You Should Consider When Buying a Gift for A Nurse
In order to find the best gift for a nursing student, you should consider the following:
Usefulness – First of all, you should consider how useful your gift will be. Can it be used for studies in a nursing school? Or is it helpful for daily clinical duties in the hospital?
Relevance – It would be great to find a gift that is relevant to the nursing profession. It should be somehow related to nursing! After all, a gift honoring the nursing student's dedication to her profession is a keepsake worth treasuring.
Uniqueness – For a gift to be memorable, it should be unique. It should not be the usual gift item busy people buy in last-minute shopping.
Creativity – Lastly, a person will see your effort in buying a gift if it's outstandingly creative. You can achieve this by considering its design, color, and purpose.
Further Reading On Nursing Gifts