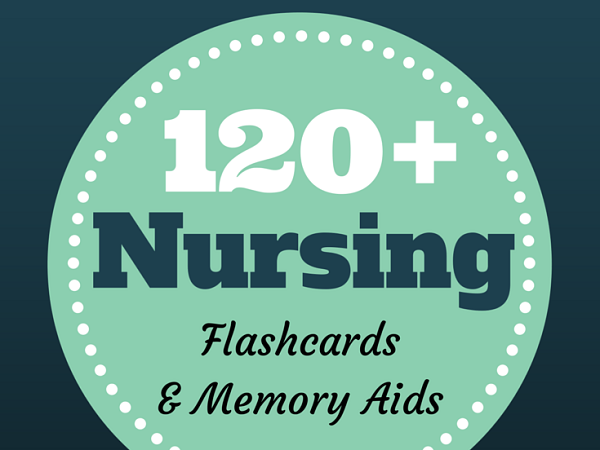 Succeeding in Nursing school requires a combination of attitude, skills, and heck a lot of good study habits. However, you don't need to be a genius to get excellent grades and smile your way towards NCLEX success. All you need is dedication and smart strategies to remember as much information as you can.
Also Read: 33 Greatest Nursing Models and Theories To Practice By
Now, this is when Nursing mnemonics come to the picture. They're cute, not too intimidating, and make Nursing studies even more exciting. Perhaps you've already seen our previous series of Nursing mnemonics and acronyms, but you're still craving more. No problem, as we've come up with another huge list of Nursing flashcards and memory aids to guarantee your Nursing school success.
1. Seasonal Affective Disorder (SAD).
Seasonal Affective Disorder (SAD) is a type of depression that occurs during the same season each year, usually during fall or winter. Symptoms include feeling sad, grumpy or anxious, loss of interest in usual activities, eating more and craving for carbohydrates, having trouble concentrating, and sleeping more but still feeling tired.
Also Read: 25 Psychiatric Nursing Mnemonics and Tricks
2. Treating Phobias.
Phobias involve persistent, unrealistic, intense anxiety and fear in response to specific stimuli. A person can often cope with a specific phobia by avoiding the feared object or situation. When treatment is needed, exposure therapy is often the treatment of choice.
3. NCLEX Keywords.
In NCLEX, a question consists of the stem, the situation, the answer, and a few distractions. A good tip to get the correct answer is to eliminate obvious answers like absolutes. These choices are very likely to be incorrect.
Also Read: A Nurse's Ultimate Guide to NCLEX-RN
4. NCLEX Tips.
Another way to get the correct answer is to find two choices that are opposites. One of them is usually the correct answer. Also, avoid choices that you have never heard of. Those choices are usually incorrect.
See More:
1. Nursing Flashcards (Communicable Diseases)
2. Nursing Flashcards (Diagnostics and Lab Procedures)
3. Nursing Flashcards (Fundamentals of Nursing)
4. Nursing Flashcards (Medical-Surgical Nursing)
5. Nursing Flashcards (Nutrition)
6. Nursing Flashcards (Obstetrics and Newborn Care)
7. Nursing Flashcards (Pediatric Nursing)
8. Nursing Flashcards (Pharmacology)
About the Author: Mary Elizabeth Velarmino Francisco earned her Bachelor of Science in Nursing Degree from the Ateneo de Zamboanga University, Philippines. She is always happy to share her passion for writing and blogging. With coffee running through her veins, she enthusiastically battles each day, one article at a time.