When you buy something using the links on our posts, we may earn a small commission at no additional cost to you. Learn more.
Do you need stocking stuffers under $5? It's a bit hard to find some cheap fun gifts for nurses under $5 or even $1 so here are 25 ideas for you.
If you're planning to buy these items on Amazon, just watch out for shipping charges as some of the items below aren't eligible for Amazon Prime. If you're here for the ideas, you can buy some of these items in your neighborhood grocery or drugstore.
(We're posting Part 2 of our article on Autism on Friday so watch out for that!)

If you've got a Superman or superhero loving nurse colleague, this RN Decal Sticker would make the perfect gift.

Give your lips the TLC they need this cold season with these ChapStick Candy Cane Flavor lip balms. They moisturize very well and they smell good!

Nurses are great in multitasking so this Kikkerland 4-In-1 Pen Tool is perfect for them. This ball point pen comes with a flat screwdriver head, a level, a ruler, and a Philips screwdriver head.

This Novelty Crew Casual Socks is an excellent gift for anyone who's in love with Grey's Anatomy. apart from the nice word stitching, the socks' fabric is also breathable. They're perfect for daily wear or when you just want to stay on your couch and watch the show all night.

The Original Slinky Walking Spring Toy may have been around for more than 75 years already but it's far from being boring. It offers a fun and creative way to improve kids' creative thinking and large motor skills.

The holiday season won't be complete without some treats. However, instead of giving regular candies, pick these instead. Harry Potter Bertie Botts are the famous Hogwarts School of Wizardry jelly beans.

Working in the hospital for hours is stressful. Considering that, why not get your friends together and play a classic game of Jenga?

These 21 fill-in-the-blank stories are great as a family activity. You can use 80s Mad Libs Paperback as an icebreaker to kick off your festive meal at home!

Formulated with Vitamins B5, C, and E, this fast-absorbing Jergens lotion is perfect for nurses who struggle with dry skin. By deeply, moisturizing the skin, it can help improve how yoru skin feels and looks. Plus, it smells wonderful, too!

Say goodbye to dry and cracked lips with ChapStick S'mores Collection Graham Cracker. Non-tinted, it's guaranteed to leave your lips replenished, hydrated, and moisturized.

You can't go wrong with these Post-it Super Sticky Notes. Nurses write down a lot of important data. They'll find these super useful!

These Let Your Light Shine Cards are designed to give you a bit of encouragement whenever you're feeling down and unsure. Since they are small, you can carry them with you in your purse or your car.

Made with plant-based ingredients DUDE Wipes Flushable Wipes are hypoallergenic. They're formulated with vitamin E and aloe vera to minimize irritation with each use.
This coaster is very inexpensive and has a cute nursing design. Go for it!

The cards in Five Crowns Mini Round Card Game are small, making them perfect for traveling. Despite its size, they are super easy to read.

Tired of bringing boring pens to work? Try these adorable Erasable & Cute Kawaii Pens. Designed with functional grip, you can use it all day without triggering hand pain. They are also erasable!

This Rose Gold Medicine Stethoscope Heart Necklace is a nice gift for a woman in the medical profession. The quality is impressive if you consider how cheap it is.

Making notes doesn't have to be boring, particularly if you have this set. Post-it Printed Notes- Emoji has alternating designs and unique adhesive so you won't have to worry about losing important notes.

Worried about dark under eyes? Burt's Bees Rejuvenating Eye Mask has lots of antioxidants and powerful oils and extracts to give your skin the love and care they need.

This adorable lazy corgi dog pin is so cute! Made with thick metal and brass plating, you can use it as an ornament for your laptop bag, backpack pockets or even your jacket!
It looks like a pin but it's actually a bottle opener. Very handy and personalized for nurses.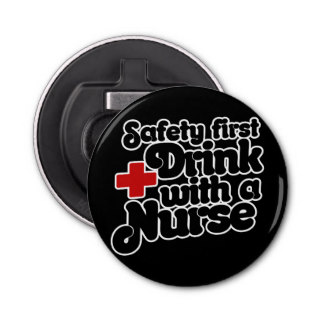 These novelty push pins aren't just fun but they're functional too. They can easily make your boring office notice board look more exciting.

Who said sticky notes have to be boring? This Blah Diecut Sticky Notes are bright and preppy, perfect for bringing humor and creativity to your day.

Feeling down? Wear these hilarious cartoon socks and make your day so much better. They're easy to wash and comfortable to wear. You won't have a hard time loving them!

If you love hiking or jogging, carrying an emergency whistle like the Emergency Whistle Survival Safety Keychain is something you should consider. Waterproof, it doesn't break easily.

These flourescent Kawaii Novelty Cartoon Colored Assorted Animals Double Tips Highlighters are totally eye-catching. They can make bold and precise lines without smearing!
Other cheap stocking stuffers can include candies, drugstore goodies (like lipgloss, mirrors, or hairpins), or bookstore stationery. If you have the time to spare, DIY some gifts like crafts or baked yummies. You can also check your gift hoard from last year and see if you can recycle any gifts that you haven't opened or used.
What are some of the best stocking stuffers under $5 YOU've received? Share with us on our FB page or Instagram page!