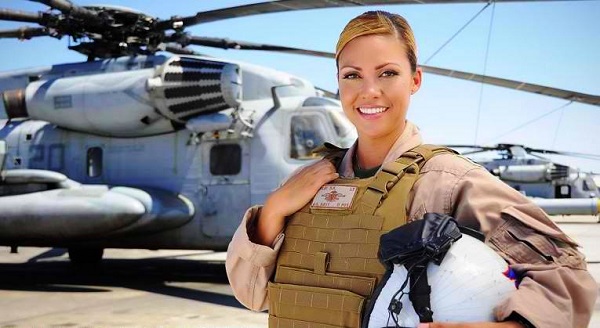 Nursing is a profession like no other. Gone are the days when nurses could only work within clinics and hospitals. Today, the art of nursing is being practiced in a wide variety of settings, some of which we've never even heard before.
Here are 12 types of nurses you've probably never heard of:
1. Flight/Transport Nurses.
Flight nurses assist in rescuing patients from remote places during medical emergencies. This job could be quite challenging, and is definitely for those who are looking for some adrenaline rush.
2. Prison Hospice Nurses.
Nursing could be a tough job, all the more if it's behind bars. But one should understand that inmates also need delicate nursing care, especially during the last few moments of their lives. As a prison hospice nurse, one should be able to show compassion, but be resilient at the same time.
3. Wound Care Nurses.
Wound nurses focus on patients with chronic wounds, or those that some may think would be impossible to heal. It could be a very fulfilling job at the end of the day, especially when a patient gets better after a very long stay in the hospital.
4. Travel Nurses.
As the name suggests, these nurses are the ones who provide care for people who travel, especially those traveling with medical conditions or special cases.
5. Intellectual and Developmental Disabilities Nurses.
These nurses assist those who have disabilities—mentally or physically. They provide care to patients and make sure that they are able to live their lives as normally as possible.
6. Research Nurses.
Research nurses set up a scientific basis for the care of patients by performing tasks that lead to basic and clinical research. This will help them identify effective management for patients during the time of their illnesses up to recovery to reduce the risks for disabilities and diseases.
7. Parish Nurses.
Parish nurses provide care by promoting health, preventing illnesses and minimizing health risks within a faith community as well as those in the neighborhood. They usually work with priests or ministers and must be spiritually capable of sharing their lives with others by taking care of them.
8. Drug-Endangered Children's Nurses.
They are the ones who have specialized in providing physical and emotional care to children who have been neglected. They take care of them in foster homes, and give them the chance to live stable normal lives.
9. Transgender Outreach and Education Nurses.
These nurses educate and counsel the public about gender. They may even conduct outreach programs that may help them promote their advocacy. They also help patients to become comfortable with their sexuality despite society's discrimination.
10. Camp Nurses.
Some camp nurses may find it hard to be employed for the whole year, but the demand for camp nurses grow exponentially during summer. They are responsible for the campers' health, and should attend to any emergencies that may occur.
11. HIV/AIDS Nurses.
These nurses provide care to patients who are HIV/AIDS positive. They have been specially trained to take care of these patients who will be needing not only physical, but also emotional care.
12. Global Health Policy Nurses.
Global Health Policy Nurses work as educators and consultants. They deal with issues concerning public policy, locally and globally.
Nurses are really flexible and can adapt easily to whatever tasks they need to attend to. Do you know of other types of nurses that you think most of us have never heard of? Share them with us!
About the Author: Mary Elizabeth Velarmino Francisco earned her Bachelor of Science in Nursing Degree from the Ateneo de Zamboanga University, Philippines. She is always happy to share her passion for writing and blogging. With coffee running through her veins, she enthusiastically battles each day, one article at a time.