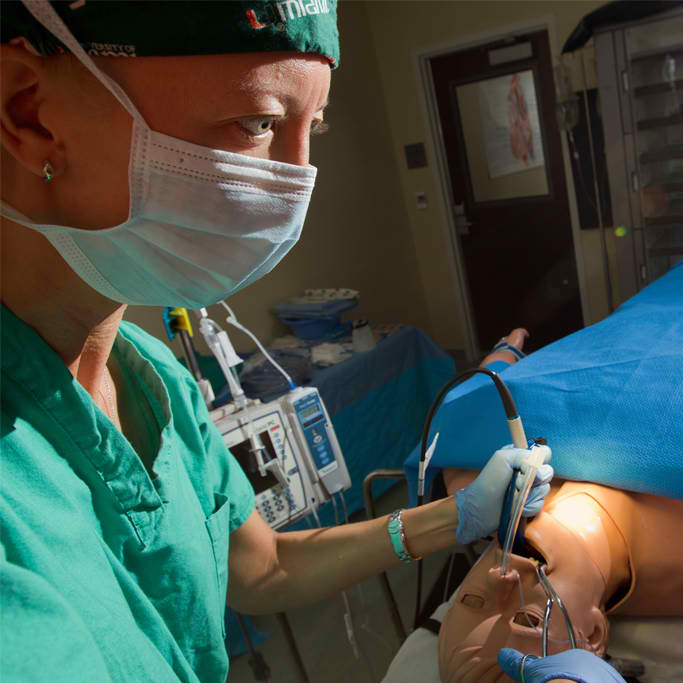 The University of Miami School of Nursing and Health Studies (UMSONHS) recently announced the opening of the BSN-DNP Nurse Anethesia Track. The said program, accredited by the Commission on Collegiate Nursing Education (CCNE), consists of a 36-month curriculum aimed at providing registered nurses with an entry-level nurse anesthetist degree. The Council on Anesthesia (COA) has also accredited the Nurse Anesthesia specialty offered by the program.
The introduction of the advanced nurse anesthetist program by the university is an achievement on its own. The University of Miami is the first in Florida and only one of the 12 educational institutions in the country accredited to offer the BSN-DNP degree. The program has been defined as a terminal, practice-oriented offering devised to prepare baccalaureate-educated registered nurses to become advanced practice nurses to serve as transformational leaders within healthcare systems.
Dean Nilda Peragallo Montano explains, "The BSN-DNP degree is in line with the Institute of Medicine's Future of Nursing report's recommendation that nurses achieve higher levels of advanced education and that they be educated in new ways that better prepare them to meet the needs of the population."
For more information about the advanced nurse anesthetist program, please visit this website.
Source: NURSE.com
Featured image courtesy of www.miami.edu