By popular demand, we bring you 65 more pictures of vintage nurses being awesome! Nurses throughout the ages from all over the world doing what they do best.
Caring for the ill and the wounded, using vintage medical techniques, traveling over oceans, air, mountains, and through enemy fire to get to their patients. And sometimes… just having fun.
1. Vintage nurses caring for a child at the Queen Elizabeth Hospital. –UK, 1930 (source)
2. Compassion during WWI—Russian nurse dressing the wounds of a German soldier. –Stalingrad, WWI (source)
3. Australian nurses on the troopship HMAT Euripedes (front center, in white uniforms behind the rail) departing Melbourne. –Australia, WWII (source)
4. Four of the five Malcolm family siblings served in WWII, two of them as nurses. They came back home safely. –Australia, WWII (source)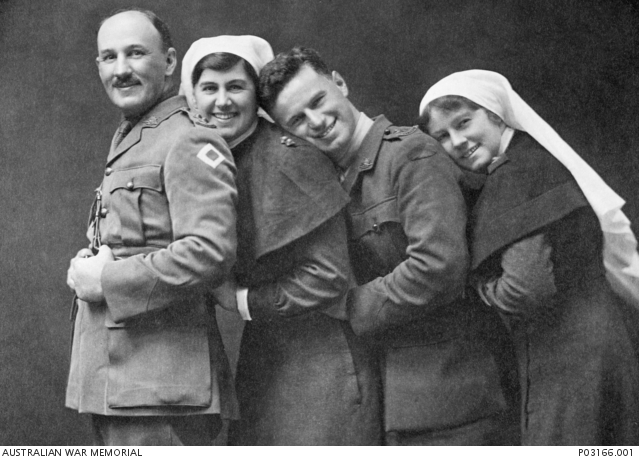 5. Russian nurse helps wounded soldier past burning tank. –WWII (source)
6. British Women leave their home for the first time to travel to the war front as volunteer nurses. –London, WWI (source)
7. Navy nurses tend to a wounded soldier. –USA, 1960 (source)
8. Vintage nurses from the Melbourne District Nursing Society, with the bicycles they use to visit the poor and the sick. — Australia, 1885. (source)
9. A vintage nurse serves tea to injured British soldiers beside a railway carriage – London, WWI. (source)
10. Vintage nurses in the Frontier Nursing Service about to visit patients in the Appalachian Mountains on horseback—USA, 1925. (source)
Also Read: 50 Vintage Photos of Nurses Being Awesome 
11. Vintage nurses tend to their patients in the city while enjoying some sun—all wearing gas masks in case of a gas attack. –WWI (source)
12. Capping ceremony: A veteran nurse pins a cap on a student nurse. –USA, ca. 1959 (source)
13. Vintage nurse graduating class of 1963 at the Sinai Hospital Nursing School. –USA, 1963 (source)
14. A Canadian vintage nurse feeds her puppy Nero some cream. –1918 (source)
15. Vintage Red Cross nurses pose with two men, some children, and a horse. –early 20th century (source)
16. Tasmanian nurses pose for a picture. Note the pet wombat. –Tasmania, early 20th century (source)
17. Three Paratroop Nurses for the World Health Organization chat before their flight. – 1960s (source)
18. Paratroop nurse for the World Health Organization jumps and is about to open her parachute. –1960s (source)
19. Japanese nurses follow their soldiers onto the battlefield. –WWII (source)
20. Vintage nurses tend to patients in Guy's Accident Ward. –London, ca. 1880 (source)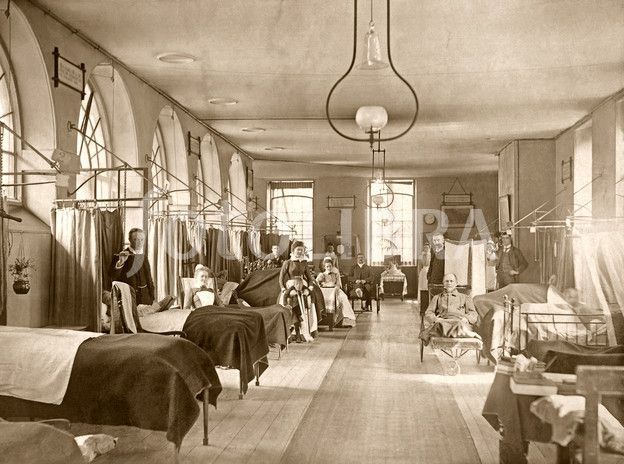 21. Vintage nurses receive the annual Tennis Cup trophy for a well-played staff tournament. –UK, early to mid 1900s (source)
22. Vintage nurses and WWI wounded soldiers at Edmonton Military Hospital. –UK, 1918 (source)
23. Vintage nurses tend to wounded soldiers at a mobile dressing station. –Russia, WWI (source)
24. Vintage photo of student nurses at the University of Texas Medical Branch. –USA, early 1900s (source)
25. Vintage nurses take an anatomy class at a hospital. (source)
In the early 1900s, hospitals used nursing schools as a way to get staff. Nursing students worked in the wards for 10-12 hours a day and then took classes. –1905
26. Vintage nurses with their charges in the maternity ward. –Washington, DC, ca. 1919 (source)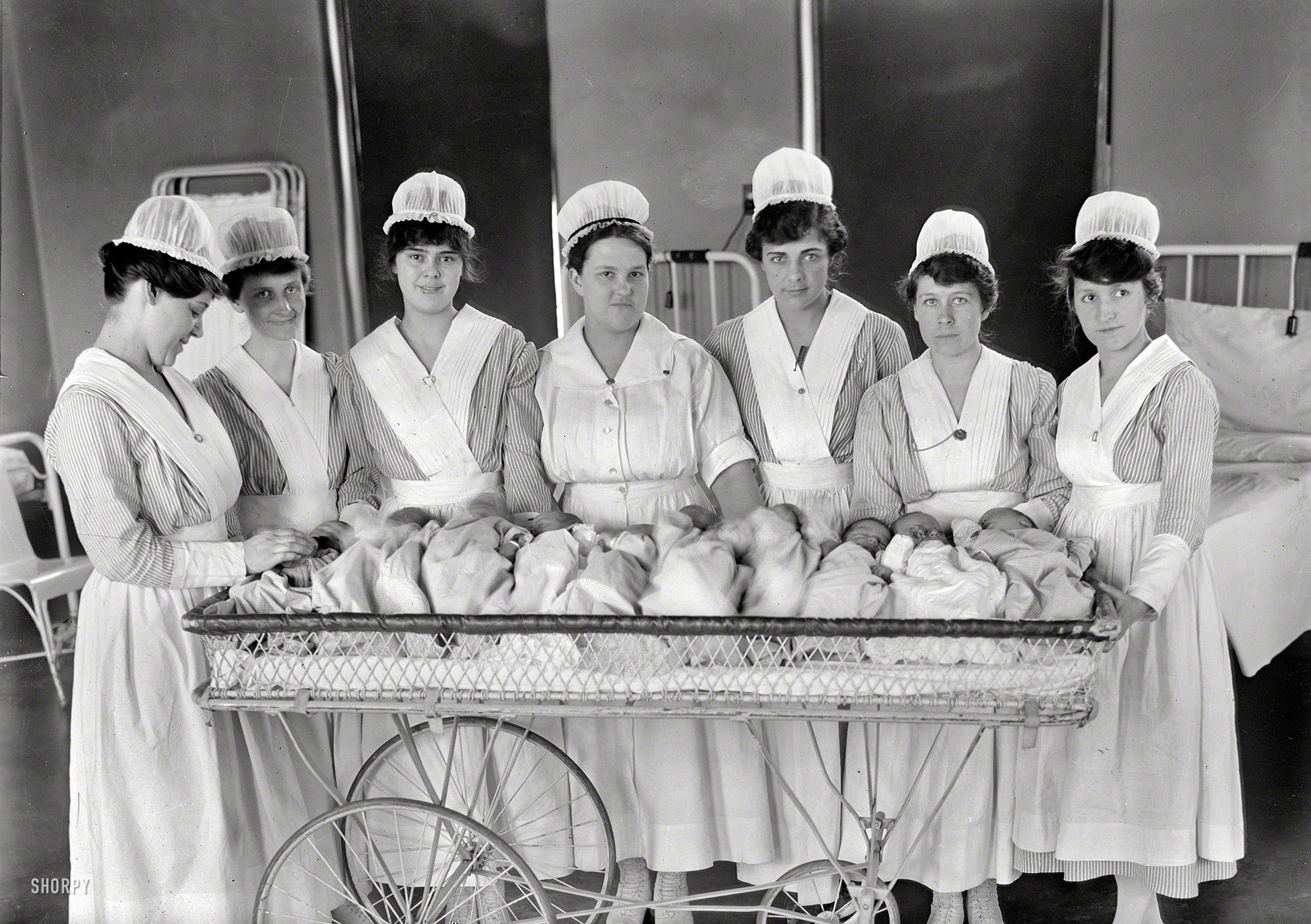 27. Vintage photo of a nurse caring for a baby in the "Baby Box" for premature babies. –1942 (source)
28. Vintage nurses give jaundiced babies some sunshine treatment. –undated (source)
29. A Red Cross nurse gives a spoonful of medicine to a liberated WWII concentration camp survivor. –Germany, 1945 (source)
Also Read: 12 Badass Nurses in History You Probably Don't Know
30. A Red Cross nurse writes down the last words of British soldier Paul Thompson. –WWI (source)
31. Australian nurse with the tame kangaroo Jimmy at the Australian Auxiliary Hospital of Harefield –UK, WWII (source)
32. Vintage New Zealand nurses in newly launched Army Nursing service. –WWII (source)
33. Vintage nurses entertain WWI troops and keep their morale up. –UK, 1916 (source)
34. US Army nurses play bridge as they cross the English channel on the way to France. –WWII (source)
35. Candle-lighting and capping ceremony as a rite of passage for vintage nurses. –USA, 1940s (source)
36. Vintage nurses carry newborn babies out from a hospital damaged by a German air raid. –London, WWII (source)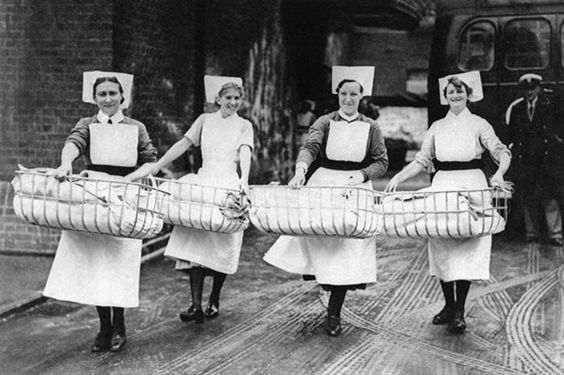 37. The Flying Nightingales before their flight. (source)
The Flying Nightingales were secret British volunteer civilian nurses who flew in camouflaged planes, under heavy fire, to the battle front to retrieve wounded soldiers and keep them alive. –WWII
38. Japanese Red Cross nurses carry a patient on a stretcher. –1900s (source)
39. An American nurse observes an operation in the Hiroshima General Hospital. –Japan, 1904 (source)
40. Vintage nurses caring for the 11 babies born on New Year's Eve. –Germany, 1933 (source)
41. Vintage nurses have a group smoke. –undated (source)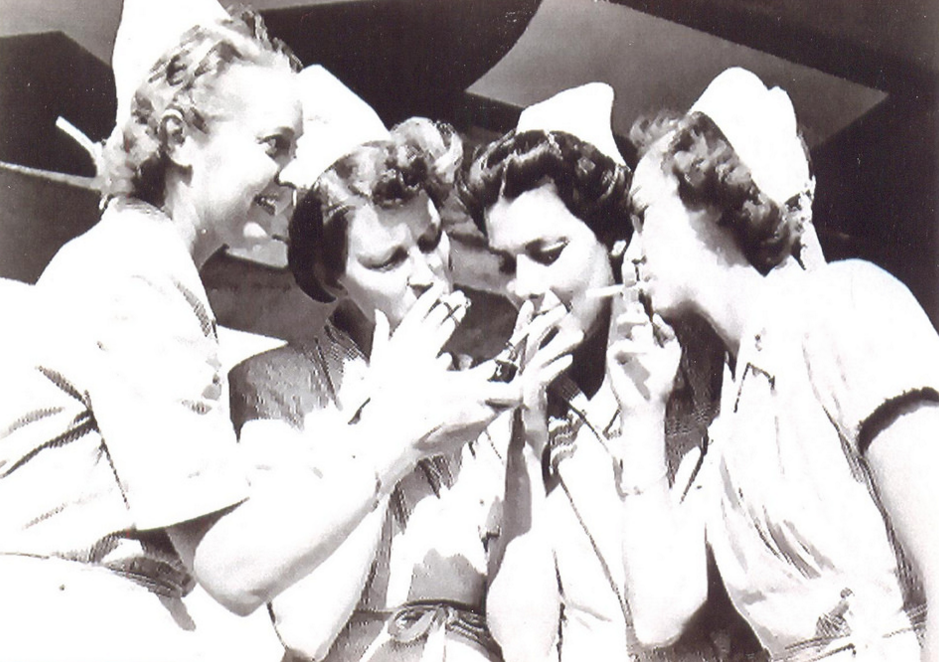 42. Vintage photo of child playing at being a nurse. –undated (source)
43. Vintage photo of nursing students blinking from camera flash. –USA, 1910 (source)
44. Vintage Nurse tending to released POW on the US Benevolence. –WWII (source)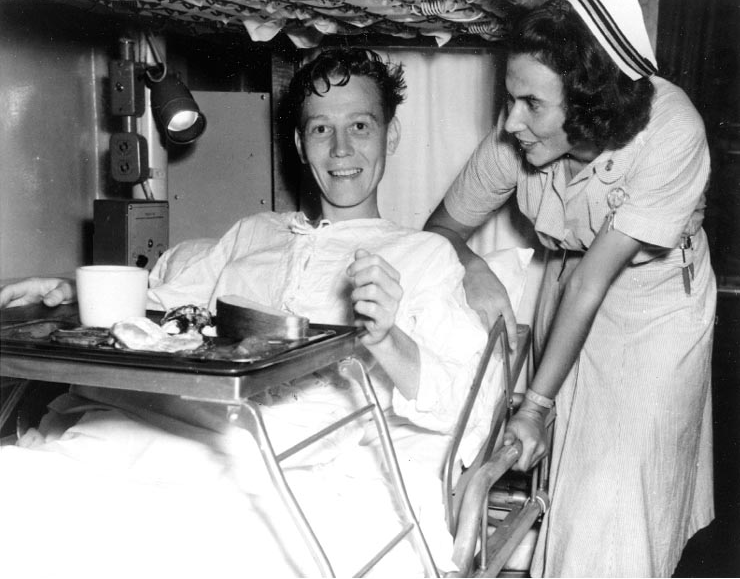 45. Nursing sisters voting in Canadian federal election in military hospital. –France, 191746. The first nurse uniforms were designed based on nun habits. –UK, 1900 (source)
46. The first nurse uniforms were designed based on nun habits.   –UK, 1900 (source)
 47. Vintage photo of nurses of the 2nd Australian Imperial Force leaving the City Hall. –Australia, 1940 (source)
 48. Vintage nurse with many, many babies. –UK, 1900s (source)
49. Vintage photo of German Red Cross nurses having fun with dangling sausages! –Germany, 1950 (source)
Also Read: Top 10 Fun and Affordable Nurses Week Celebration Ideas 
50. Dutch nurses waving with joy at Canadian liberators. –Netherlands, 1945 (source)
51. Vintage photo of nurses handing over patients. –undated (source)
52. Vintage nurses blow a kiss. –undated (source)
53. A vintage nurse watches over patient in iron lung contraption. –USA, 1950 (source)
Also Read: 15 Old Nursing Skills We Don't Use Anymore 
54. A vintage nurse at Hankow Hospital. –China, 1920s (source)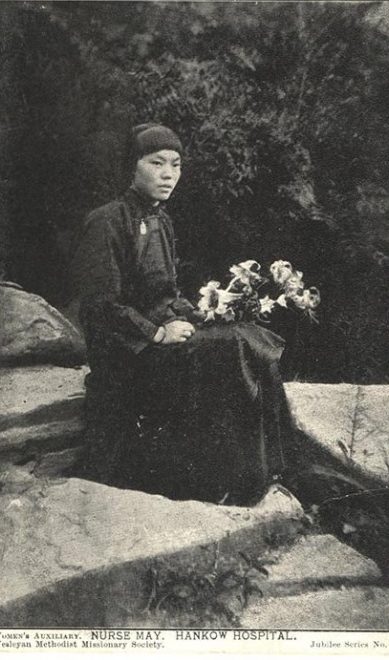 55. A Queen's rural district nurse walking through the snow on her way to patients. –Scotland, ca. 1927 (source)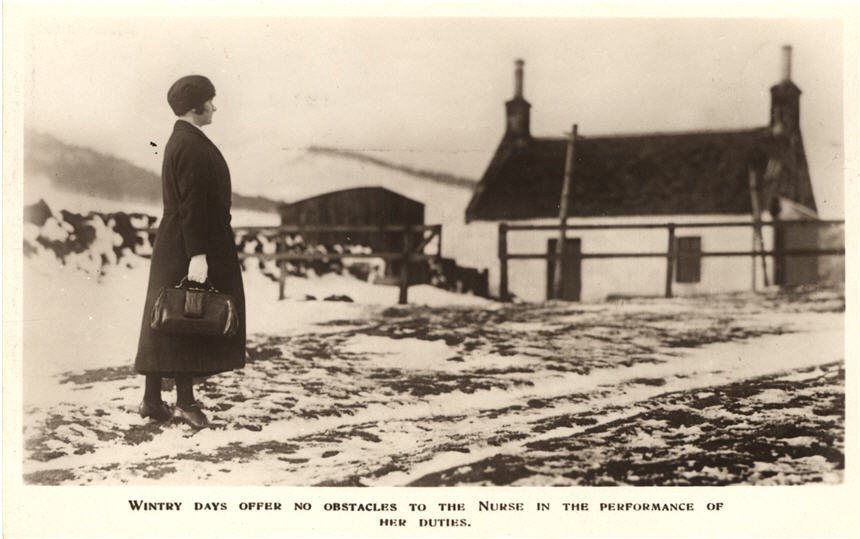 Bonus Pics + Fun Facts!
Wet nurses were believed to be the earliest origin of nurses.
56. Maia was the wet nurse of the ancient Egyptian pharaoh Tutankhamun. (source)
Her rock tomb in Saqqara bears the epitaph "wet nurse of the king, educator of the god's body and great one of the harim".
Rock-carved drawing in Maia's tomb depicts young Tutankhamun sitting on Maia's lap. –Egypt, ca. 1305 BC
57. In Romans 16:1, Paul sent the deaconess Phoebe to Rome as the first known Christian nurse. –Rome, ca. 50 C.E. (source)
58. Domenico di Bartolo's masterpiece fresco 'The Care of the Sick' in the Pilgrim's Hall of the Ospedale di Santa Maria della Scala in Siena. (source)
It depicts rich benefactors visiting the hospital, doctors and nurses caring for the sick, and a priest hearing confession. –Europe, ca. 1400s
59. When Islam was founded, Muslims became nurses to demonstrate their love for Allah. (source)
The first Muslim nurse was Rufaidah bint Sa'ad, a contemporary of Muhammad. –Mecca, early 7th century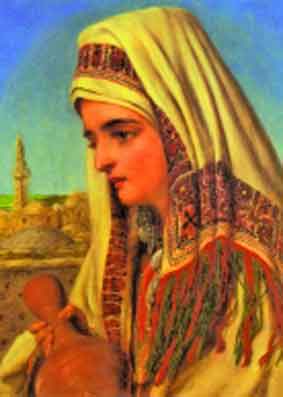 60. Unsigned lithograph depicting the French Sisters of Mercy of St. Borromeo arriving on the battlefield to care for the injured after the Battle of Gravelotte. –France, 1870-1871 (source)
Catholic nuns were the only trained nurses in the USA when the civil war broke out.   They played a pivotal role in healing the soldiers for both sides.
61. Sisters of Mercy with the Union soldiers they nursed back to health. –USA, 1863 (source)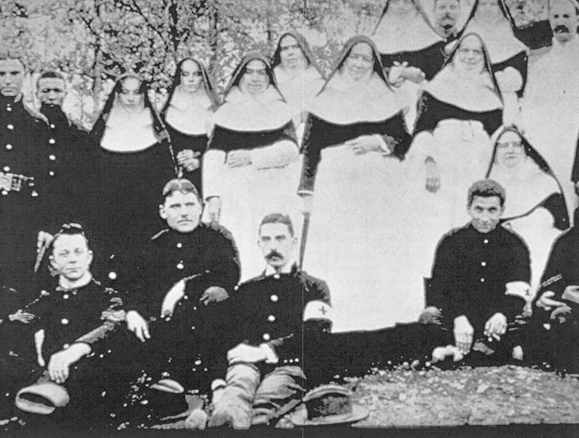 62. In gratitude, Abraham Lincoln is said to have commissioned a White House artist to create this painting. It depicts a Sister of Mercy caring for an injured man in a tent hospital. –USA, 1860s (source)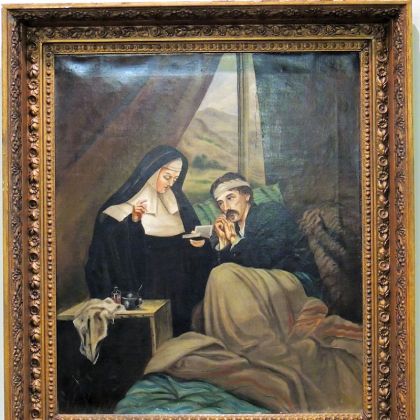 63. The Nuns of the Battlefield monument stands as a public tribute in Washington, DC to these steadfast nurses of the Civil War. –USA, 1924 (source)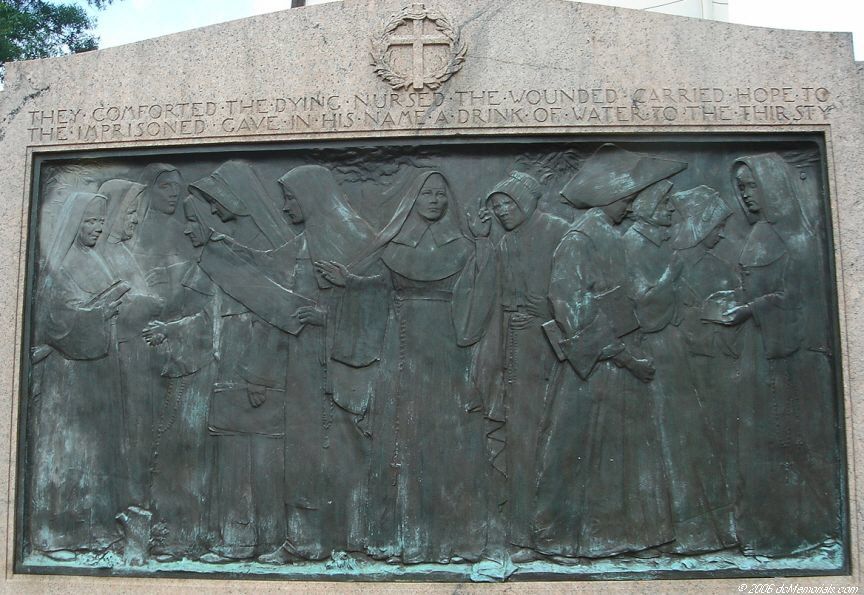 64. This popular photo of the V-J Day in Times Square, 1945
V-J Day in Times Square is a photograph by Alfred Eisenstaedt that portrays an American sailor kissing a young nurse in a white dress on V-J Day in Times Square on August 14, 1945.
65. Florence Nightingale's ambulance carriage –UK, 1900s (source)
Also Read: 20 Greatest Florence Nightingale Quotes For Nurses 
Happy Nurses Week, everyone! To add fun to the celebrations, please share your favorite photos with friends and family!