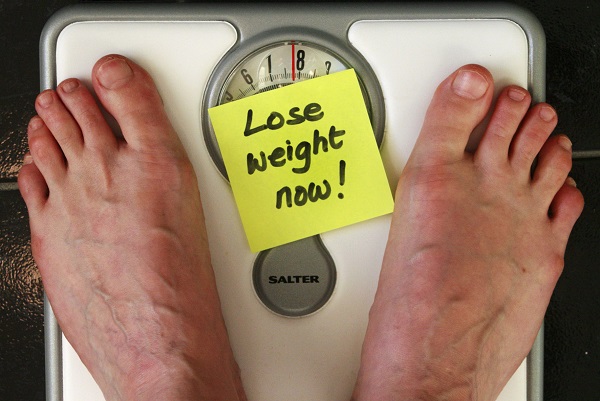 Losing weight or maintaining a good shape is definitely a big challenge for busy nurses. But finding time to balance work and exercise isn't that hard as you can incorporate a few easy workout routines into your daily hospital rounds. Some of the weight loss tips below are very simple you can even do them at home.
1. Make your daily commute into a workout.
Instead of taking the car or the subway, why not walk or run. Prepare your backpack and put all your essentials in. Walking or running is a great mode of transportation that allows you to save gas while putting your cardiovascular system into work.
You can also jog going to home from work. If you live miles away and you need to drive, just park farther from the parking lot and walk the distance.
2. Do variety of body movements while at work.
Take the stairs instead of using the elevator. Sprint or walk briskly going to the next building. Do some squats while in the office or stretch once in a while if you've been sitting for a long time doing reports or surfing the net. Use a variation of movements to help you stay energized.
3. Sneak in 30 minutes of chair crunches during lunch break.
This is a simple exercise but a sure belly buster. You can do 12 – 15 crunches for 3 sets while sitting down. Position yourself on the edge of the chair and grab the seat. Do the crunch by bringing your knees to your chest. Lower down your knees and repeat.
4. Bring a pair of light dumbbells.
You can do various exercises with dumbbells like a few arm curls or lunges during a quick break. Sometimes, you absolutely do nothing and just chat, so why not work out? It's really fun especially when you do it with fellow nurses.
 Also Read: 10 Tips For Surviving Your 12-Hour Shift
5. Do your household chores.
Stretch some muscles while you're at home. Cleaning the yard, dusting the upholstery, mopping the floor and scrubbing the walls are good exercises that will help you sweat out toxins and burn excess calories. Don't forget to play a motivational music to set the mood!
6. Do a short aerobic session.
It doesn't matter if you exercise at home as long as you do it regularly. You can easily get fit by experimenting with aerobic videos for at least 30 minutes every day. This is guaranteed to burn fat and lose weight.
7. Consider eating healthy.
Stress can sometimes lead to binge eating. When you're on for extended work hours, watch your sugar intake and consume lots of fruits and vegetables. Eat regular and balanced meals that will provide you with enough energy for the entire shift and to avoid starving yourself. You will absolutely lose weight by eating enough of the right stuff.
8. Hydrate regularly.
Drink water before and during meal to help you feel full.  Hydration assists in flushing out contaminants while you're on a diet. Keep a bottle of water or any fruit juice close to you or bring them during your rounds to make sure you always have something available.
 Also Read: Best Diet for Nurses – 8 Nutrition Tips for a Healthier You
This practical health guide does not only keep your cardiovascular system in check but also improves your immunity and mental health. Always remember that being busy is not an excuse from staying in good shape. Hope you'll benefit from these tips!