As more people develop chronic conditions and with the aging population, nursing shortage remains a huge problem nationwide. In Kentucky alone, the projected demand for registered nurses is expected to hit 53,000 by 2030.
If you are thinking of becoming a nurse and you want to practice it in the said state, finding the best nursing program in Kentucky is a must. This guide aims to help you with that.
Requirements: How To Become An RN In Kentucky
Kentucky needs nurses who can deliver quality care to patients. For that to happen, the state has set specific requirements aspiring nurses need to complete before they can work as registered nurses there.
Complete An Accredited Nursing Program
The path to becoming a registered nurse starts with completing a nursing degree. This makes picking the best nursing program critical to your success as an RN in the future.
There are three types of pre-licensure nursing programs in Kentucky. Offered at several community colleges, an Associate Degree in Nursing requires takes two to three years to finish. Completing this degree means gaining the skills and knowledge required in providing nursing care in different settings.
The second one is the Bachelor of Science in Nursing or BSN programs. Compared with ADN programs, a BSB program takes a longer time to finish. It usually takes a student 4 years to complete the program.
Then, there the ELM or Entry Level Masters Program in Nursing. This one is offered to students with a baccalaureate degree in a different field and plan to become RNs. Graduates of this program are given a masters degree after completion.
Pass The NCLEX
The process of applying for the NCLEX in Kentucky is quite similar to other states.
First, you'll need to apply for licensure. You can do this with the Kentucky State Board. After that, you'll be required to register and pay with the testing center, Pearson Vue.
Wait for your ATT or Authorization to Test. Once you receive it, you can schedule your exam.
For most nursing students, the NCLEX exam is the most difficult test in their entire nursing education. That's not surprising at all. NCLEX helps determine whether or not applicants meet the eligibility criteria to become registered nurses.
Before your exam date, it's a good idea to spend a couple of weeks reviewing and answering practice questions. This will help you evaluate your readiness for the actual exam.
Get Your License
After completing the exam, you can go ahead and apply for your nursing license.
For this, you'll be required to submit your fingerprint card, completed application, and payment of corresponding fees. You will also be asked to go through a criminal background check and show proofs of completed Kentucky Jurisprudence Exam and approved nursing program.
While waiting for your permanent Kentucky nursing license, you have the option to apply for a temporary permit.
You will be issued one after submitting the following:
Federal background report
Kentucky criminal background report
Verification of licensure
Official transcript
Payment of required fees
ADN Programs in Kentucky
As mentioned earlier, ADN programs offer the fastest way for students to sit the NCLEX and work as registered nurses in Kentucky.
In the state, you'll find more than 40 schools offer them.
With so many options, you have to set some criteria on what makes the best ADN program in Kentucky.
The first one on your list should be accreditation. There are two nursing accreditation organizations responsible for this- the Commission on Collegiate Nursing Education and the Commission for Education in Nursing.
Apart from that, it's also a good idea to check a program's outcomes. See its graduation and hiring data. Looking into its NCLEX pass rate can give you an idea of how successful it is in helping students become effective nurses in the field.
LPN to ADN/BSN Programs in Kentucky
If you are a practical nurse, the quickest route for you to get an RN degree is to complete an LPN-to ADN degree. It's a lot faster than completing a traditional RN program.
In case you're after more employment opportunities, you may want to consider getting into an LPN to BSN program. Although it's slightly longer, you'll find it more rewarding. A lot of employers tend to hire nurses with a BSN degree..
BSN Programs in Kentucky
BSN programs may take four years to complete. After that, students are considered eligible to take the NCLEX exam and obtain their licenses after passing it.
BSN programs in Kentucky aren't cheap. If you are thinking of taking this route, it's a good idea to prepare yourself first.
Take note that apart from administrative fees, you'll also have to pay for housing, transportation, food, books, and nursing equipment.
The good news is that BSN programs provide lots of opportunities. You can work on securing a leadership role or pursuing graduate studies after.
MSN Programs in Kentucky
MSN programs in Kentucky can take 2 to 3 years to complete. This means participating in no less than 800 hours of clinical time and 40 credit hours of didactic study.
To qualify, you'll need to submit the following:
Post-secondary transcripts
Personal statement
Professional resume
Professional letters of recommendations coming from practicing nurses
Accelerated Nursing Programs in Kentucky
Accelerated Nursing programs can help you complete your goal in just 12 months. This time frame can vary depending on the required courses you need to complete
Best Nursing Programs in Kentucky
A Closer Look at the Best Nursing Programs in Kentucky
Picking the right nursing program is a huge factor you need to consider if you want to be a successful nurse in the future. With that in mind, we've ranked the following universities, colleges, and schools based on NCLEX pass rates, hiring rate, and satisfaction level of both students and graduates to help you decide.
1. Western Kentucky University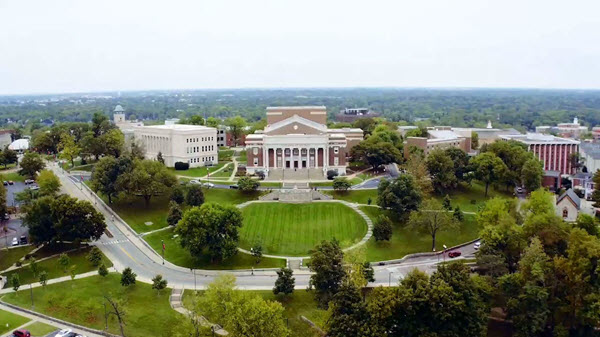 Located in Bowling Green, Western Kentucky University is known for producing highly competent registered nurses. It's also one of the largest nursing programs in the state.
WKU offers different programs to its students. Apart from its BSN program, it also has an accelerated entry program for students with BS/BA degree in a different field.
It also has an online LPN to ASN program which it offers exclusively to those holding LPN licenses.
Apart from those programs, you can also check out its BSN-DNP, MSN to DNP, and MSN-PMHNP programs.
2. Lindsey Wilson College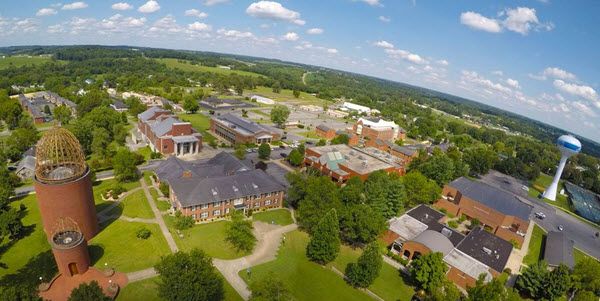 Lindsey Wilson College is set to train registered nurses armed with the right skills and knowledge to be successful in the field. Its curriculum includes Adult Health Nursing, Nursing Research, and Foundations of Professional Practice.
As a small, private school, its classes are small. However, you shouldn't consider it as a bad thing. Small class sizes are actually great since it allows students to learn more from their mentors.
To see the program's complete list of requirements, click here.
3. Northern Kentucky University
Northern Kentucky University prepares its students to provide quality patient care in a wide range of settings.
With its program, students get to experience learning through its state-of-the-art simulation center.
It features 8 inpatient simulation rooms that include a multi-bed critical care room and an operating room. It also has outpatient rooms and a simulated home health environment.
Northern Kentucky University has impressive NCLEX pass rates. In 2020, they scored 97% based on this report.
4. University Of Kentucky
University of Kentucky is located in the heart of Lexington. It offers several nursing programs and all of them are geared towards preparing nursing students to be effective and highly skilled nurses.
The program comes with a small student-faculty ratio. Clinical groups are typically no more than 1-to-8. This means more opportunities to learn from mentors.
The University has one of the most impressive NCLEX rates in the state. In 2020, it reported having a 100% NCLEX pass rate for its first-time test takers.
5. Spalding University
Spalding University is located in Louisville. As a private school, you'll pay the same tuition regardless of where you reside. However, you can earn financial aid and pay less. This is actually what most of its students do.
To apply to its traditional nursing program- you can check out the list of requirements here.
6. University Of Louisville
University of Louisville has dynamic nursing programs. Practical and theoretical in nature, they are focused on addressing today's healthcare needs.
Graduates of the programs aren't just well-prepared to take the NCLEX but they are also able to demonstrate excellence in both leadership and nursing practice.
Its BSN program is available in Owensboro and Louisville. Apart from that, they also have an online RN-BSN bridge program for nurses who want to secure a BSN degree.
7. Morehead State University
Even though Morehead State University isn't as well-known as the other state schools in Kentucky, you wouldn't want to miss this on your list. It offers several pathways for students.
Morehead State University has pre-licensure BSN, ADN, and more. Once enrolled, students are taught through its state-of-the-art simulation labs and classroom lectures.
To qualify for its program, you'll need to complete 31 credit hours of their required pre-nursing courses. You also need to achieve a minimum grade point of no less than 3.0. To see the full list of requirements, you can click here.
8. Murray State University
Murray State University is a small state school. However, that doesn't mean that it can't compete with other bigger institutions when it comes to the quality of its nursing program.
The university offers affordable tuition to its students. Plus, it has lots of opportunities for financial aid and scholarships. This makes their nursing program one of the most affordable in the region.
Like most programs, Murray State University has its own list of admission requirements. You can learn more about it here.
9. Eastern Kentucky University
Eastern Kentucky University can be found just near Cincinnati, Richmond, and Lexington. Being near to so many famous cities, you won't have problems keeping yourself entertained while going through nursing school.
Its traditional 4-year BSN program is the highlight of its nursing school. It's geared towards preparing its nursing students to become generalists in the future. At the same time, it also helps build the foundation for graduate studies.
Apart from its pre-licensure program, EKU also offers an RN-BSN program. It helps to help registered nurses earn a BSN degree with just 29 credit hours. This means that you can graduate in just 18 months.
To know more about this program, you can click here.
10. Bellarmine University
Bellarmine University is popular for two BSN pathways- its accelerated program and the traditional 4-year program.
The university is a private school. With that, don't be surprised if the cost of completing their program is high.
To help students, the university offers financial aid. Plus, graduates get to earn higher-than-average salaries right after completing the program and obtaining their license.