As nurses, it is important for us to have the most comfortable shoes so it will be easier to carry out tasks and to help us move around quickly.
However, some nurses suffer from medical conditions that greatly affect the feet, both in terms of function and structure. These medical conditions will affect how you walk around with your shoes so it is important to take these conditions in consideration when buying a pair of shoes.
Best Shoes for Nurses with Specific Medical Conditions
Nurses with Wide Feet
Everyone's feet are unique in terms of width and sizes. Some people are born with wide feet and this is a usual problem when buying shoes for work. Successfully buying the best shoes for nurses with wide feet will greatly depend on the style chosen.
What to look for:  Shoe styles with wide footbed.
Clogs are best for this purpose but you can also see wide varieties of slip-ons. You can even see labels made especially for people with wide feet; these shoes commonly have a wide base but they are designed to look like a normal shoe so no one will notice its unusual width.
Ideal brands: Crocs is the most sought-after brand for nurses with wide feet. Their clogs and slip-ons are made to be wide even for people with normal foot width. Other popular wide feet-friendly brands include Birkenstock, New Balance and Born.
Useful tip: In selecting a comfortable shoe for nurses with wide feet, visiting orthopedic shoe stores is recommended. These stores offer professionally designed footwear for extreme foot width sizes.
Nurses with Plantar fasciitis
Plantar fasciitis
 is a painful disorder affecting the heel part of the foot. Overuse of the 
plantar fascia
, a part of muscle surrounding the feet, is the most common cause. Some individuals are more prone in developing this medical problem because of susceptible anatomical structure, weight and age.
What to look for: Shoes with stable arch support is important for nurses with plantar fasciitis.
There are specialty shoes made for this problem but you can also find basic shoes that can work well with it. Just look for the right combination of cushion and arch support; too soft cushion will result to easily fatigued feet while too high arch supports will be painful for the heels.
Ideal brands: New Balance Toners, Merrel and Reebok Zigtechs are usually recommended for plantar fasciitis. Z-Coil shoes are also great; this brand is designed to relieve foot pain instantly.
Useful tip: If you still can't find the right shoes for your feet, using orthotic inserts will be best. Most people with plantar fasciitis recommend Dr. Scholl's custom shoe inserts. You can also find more orthotic inserts in varied sizes at footsmart.com.
Nurses with Bad Knees
It's very unfortunate for a nurse to experience knee problems especially at an early age. Bad knees usually result from foot arch problems, weight and bad posture. You can relieve bad knees by wearing proper footwear that will support your weight and posture.
What to look for: Shoes with stable arch support.
Higher top shoes with support near the ankles are great in supporting overall posture. Wearing sneakers is not advisable as they are usually flat in the bottom.
Ideal brands: Danskos offer steel arch support which is great in supporting posture to prevent knee pain. Merrel and New Balance are also recommended.
Useful tip: Bad knees could indicate underlying medical problems. It will be best to consult an orthopedic doctor to properly diagnose the source of the knee problem.
Nurses with High Arches
There is a natural curvature in the soles of the feet which is known as foot arch. Some people are born with unusually high arches and this can be a major problem in a job which involves a lot of footwork. Nurses with high arches can fix this problem by choosing shoes with great arch support.
What to look for: People with high arches fix the problem by getting custom-fit shoes.
Regular shoes may also work well but orthotic inserts or customized insoles should be used to support high arches and cushion pressure points. Slip-on shoes and rubber clogs are not recommended unless an orthotic insert will be used. Some people with high arches achieve comfort by using different shoe lacing techniques to adjust the pressure inside.
Ideal brands: Dansko and Sanitas are usual brands preferred for high arches because of their stable arch support. Other popular brands include New Balance and Z-Coils.
Useful tip: Superfeet Green insoles are best for people with high arches. These removable padded insoles are shock-absorbing and biomechanically shaped for optimum comfort.
Nurses with Flat Feet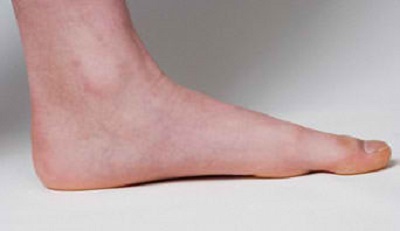 The opposite of feet with high arches, flat feet are characterized by incomplete or complete absence of arches in one or both feet. Some people are born with flat feet and this problem can also develop from illness, injury, obesity or prolonged stress. The pain of this medical problem can be lessened by choosing shoes wisely.
What to look for: The key in supporting low arches is an orthotic insert.
You can find orthotic inserts made especially for flat feet in different footwear stores. Some shoe stores are also conducting personalized arch fitting aside from standard shoe fitting. This is great if you are always having a hard time finding the most comfortable nursing shoes for your flat feet.
Ideal brands: New Balance makes a special line of shoes for nurses with flat feet. Their 927 model is recommended for this. NurseMates, Birkenstock, Asics and KSwiss are also great to consider since most nurses with flat feet recommend these brands. Using a customized orthotic insert on top of these shoes will add more comfort in doing everyday tasks.
Useful tip: Flat feet can also be supported by therapeutic socks. The most popular one for this purpose is Thorlo socks which work by hugging the arches of the feet to cushion the heel part. The socks will feel too tight to wear at first, but it will feel soft and comfortable in the long run.
Nurses with Low Back Pain
Low back pain is the most common problem nurses experience everyday in their work. Sometimes, low back pain is caused by improper choice of footwear. You can be surprised that a persistent low back pain can be simply fixed by using shoes with stable support.
What to look for: Soft cushioned footbed and sturdy outsoles are the keys in finding the best shoes for nurses with low back pain.
You should also avoid high-heeled shoes because they only add more discomfort in the lower back area.  Sometimes, low back pain can also be caused by overpronation due to arch problems so it will be best to see a podiatrist if you suspect too high or too low arches.
Ideal brands: Dansko offers sturdy outsoles which is just perfect in supporting posture. Nurses with recurrent low back pain find relief in wearing Dansko shoes at work. NurseMates and Sanitas are also recommended because they offer cushioned insoles that will add more comfort while preventing low back pain.
Useful tip: Persistent low back pain could indicate more underlying health problems. If you notice that you are frequently experiencing low back pain before, during and after your hospital shifts, it will be best to consult an orthopedic doctor. You might need customized orthotic inserts for your shoes so you will have great support in maintaining good posture thus, preventing low back pain.
Nurses Who Are Overweight
When walking or running, the feet bear the weight of the whole body. This is the reason why overweight and obese people tend to experience tremendous foot pain after walking or running. You can relieve the pressure your body weight exerts on your feet by choosing your shoes wisely.
What to look for: Shoes with cushioned footbed.
It is important that the insoles of the shoes should be very soft and shock-absorbing. You can even find shoes with removable gel cushions that can be placed in the heel part to relieve pressure points. Avoid heeled shoes and go for lightweight ones. Clogs are usually recommended but make sure to use a removable cushioned insert for the insole.
Ideal brands: Some overweight nurses found comfort in wearing New Balance, Dansko, Landau and NurseMates shoes. However, most people recommend clogs from Crocs or Birkenstock. Clogs are very lightweight to wear and ideal for overweight nurses. For more comfort, removable gel cushions can be added in the insoles of the clog.
Useful tip: Using removable insoles will add more support in overall posture and prevent concentration of weight in specific pressure points. Z-Coil shoes are also great to consider if you are always standing or walking. These shoes have coils in the heel part that can be adjusted depending on how you walk.
Nurses Who Are Pregnant
Pregnant nurses can have a hard time adjusting to the weight they are gaining throughout their pregnancy. It is important to change your shoes into something that will accommodate the increasing body weight you carry as your unborn child develops. Choosing comfortable footwear for pregnancy is almost the same as choosing comfortable working shoes when gaining weight.
What to look for: Shoes with soft footbed.
Some shoes are made with memory foam insoles which are great for pregnancy. Go for flat shoes as much as possible and avoid heeled ones. Wearing shoes with soft and cushioned insoles is like wrapping your feet with soft cotton so they will not sore easily. It will be best to go for a size that is one inch bigger than your actual size as your feet tend to swell more at the end of the day.
Ideal brands: Crocs are popular for pregnant nurses but others prefer Dansko and Saucony. Dansko is great for posture support as the outsoles are sturdy and shaped for maximum comfort.  Crocs can be a little bit squeaky in the long run but its wide width is just perfect in accommodating swollen feet especially in the last months of pregnancy.
Useful tip: Wear supportive socks or stockings especially when your due date is near. Supportive stockings like TED will help minimize swelling in the feet so you can still walk around comfortably.
If you are having a hard time finding the best shoes for your foot problems, going to specialty orthopedic shoe stores will be the best option for you. You can also consult a podiatrist so a customized orthotic insert will be made to cushion your feet. Don't lose hope if you can't still find a comfortable pair of shoes for your foot problems as there are many shoe brands working on providing specialized shoes for specific medical problems.
Further Reading On Nursing Shoes