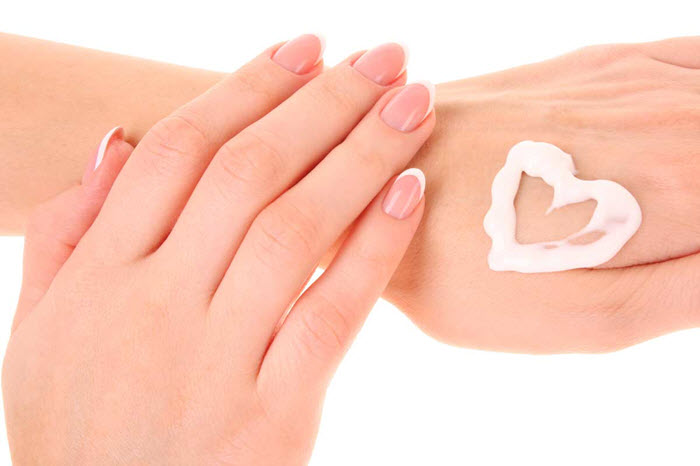 When you buy something using the links on our posts, we may earn a small commission at no additional cost to you. Learn more.
Handwashing is one good way to prevent infections. However, doing it too often can take a toll on your hands. Overwashed hands can feel rough, dry, and unhealthy. And when you're caring for a lot of people, you wouldn't want your hands to feel that way.
With that, here are the 12 of the best hand lotions for nurses: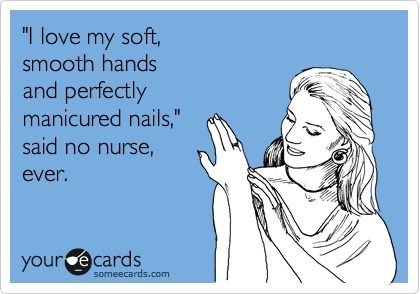 Dry or cracked hands are no joke so check out the most popular hand creams and lotions on Amazon. These are also available in your corner drugstore (or Target or Wallmart) but it pays to see what people are buying and what reviewers are saying about them. We found some of our favorite personal care items this way!
Important Note!
Always check if the lotions you use are okay to use at work and will not compromise glove integrity.

When it comes to heavy-duty hand lotions, O'Keeffe's Working Hands Cream seems to be most people's Holy Grail based on popularity. It's the number 1 Best Seller in the Hand Creams & Lotions category.
It's non-greasy, odorless and highly moisturizing. For its cheap price, it's a great product. Reviewers with cracked and bleeding hands and even a chemo patient called this a lifesaver!
This is a stiff cream so to apply out of a tub, just scrape off a small amount with the back of your thumbnail. Rub it off on the back of your hand and rub your hands together till you've spread it across both your hands.

Eucerin has been recommended by fellow nurses in other forums. Similar to O'Keeffe's, this hand lotion is also non-greasy and very moisturizing. Nurse forumers say they use this on their body and face, too.

L'Occitane Moisturizing Hand Lotion is formulated with shea butter that softens the skin. It also has the finest lavender which leaves a light scent to the skin. It's a good lotion not just for moisturizing your skin but also for massaging tired hands.

The Norwegian formula on Neutrogena's hand cream is traced way back to the Norwegian fishermen who worked under extreme weather conditions. (And we thought nurses had the most challenging job ever.)
This hand cream is recommended for dry and chapped hands.

Corn Huskers Lotion is a clear gel-like lotion that's highly recommended in nurse boards. You can glean from the packaging and the name that Corn Huskers Lotion has been around for decades now.
One reviewer even recalled, "I remembered my grandfather using it on his hands after a day working outdoors on his ranch." And according to general consensus, Corn Huskers is a lot more effective than many expensive brands with equally expensive advertising.
This heavy-duty hand lotion is perfect for dry, rough, and chapped hands, feet, legs, and just about anywhere in your body which makes it perfect for these cold winter months.
It is oil-free, highly moisturizing, and gets absorbed fast. It's not odorless though but it smells faintly of baby powder. The scent is very faint so it should be alright even for male nurses who don't want to smell like a perfumery.

Burt's Bees Ultimate Care Hand Cream has a unique formula. Apart from moisturizing the skin, it also mildly exfoliates the skin with its fruit acid complex. It has no scent and contains no added fragrance. Those with sensitive skin can definitely use this lotion without worrying about their health.

True to its name as a healing ointment, Aquaphor is the #1 Best Seller for Eczema, Psoriasis & Rosacea Care. Unlike your regular moisturizer, this is not for your casual user.
Expect it to be heavy, greasy, and hard to rub in but it works wonders for severely distressed skin resulting from any of the above-mentioned skin problems (or new tattoos!).
Aquaphor has also been cited to be great for old folks who've developed nasty rashes.  This might interest you if you work in a nursing home.
Nurses, we can tell you straight away not to use this at work while wearing gloves as it's petroleum-based. Just use it at night with cotton gloves and you should be able to see healing soon enough.

Look Ma, No Hands is popular hand lotion for moisturizing dry skin. Apart from being en effective product for cracking, calloused and overly-dry hands, it also comes in a nice pink bottle that you can carry around with you anywhere.
This is not odorless though but has a pleasant and refreshing citrusy scent.

If you're suddenly caught unprepared and without your best hand lotion for nurses around, you can dash into a drugstore and get a bottle of Vaseline Intensive Care. For loyal fans of the brand, this essential healing version is great for dry skin.

Unlike some of the lotions and hand creams on this list, you can use Avon Basics Silicon Glove hand cream at work. A good number of nurses in message boards have shared that they use Avon's glove hand cream in their hospitals.
It's the CHEAPEST item on our list and if you're needing a ton of good quality hand cream, you can stock up on Avon's lotion, and even buy it on sales to get the most bang for your buck!
Also Read: Heal Your Healing Hands: Top 10 Best Hand Creams for Nurses

Yes To Coconut Ultra Hydrating Moisturizing Hand & Cuticle Cream has a non-greasy formula so you won't have to worry about feeling sticky at work. It's also paraben-free and SLS and petroleum-free.
The product is formulated with passion fruit, shea butter, avocado oil, and grapefruit extract. If you love the smell of freshly grated coconut, you'll find its scent heavenly. If you don't, it's something you have to get used to.
However, the smell isn't entirely bad so don't let that discourage you from trying out this hand lotion.

This is another option for those who are looking for affordable products.
For its price, you get a cream made with vitamin E, glycerin, aloe vera, botanical extracts, and almond oil. These ingredients possess awesome moisturizing properties.
Additionally, Camille Beckman Glycerine Hand Therapy Cream also smells good. It has a floral scent with unique notes of pink carnations and iris. It's gluten-free and completely plant-derived.
Apart from choosing the best hand lotion for nurses that works best for you, you can also look into the alcohol, sanitizers, soap, and gloves that you are using at work. Sometimes, switching out into a different brand or type helps alleviate the worst of drying, chapping, and cracking.
Next week, we'll look into DIY hand lotions for nurses who want to make their own salves and hand creams. Watch out for that!
What about you? What lotion works best for you during these cold winter months? We'd love to know so please share it with us on our FB page!