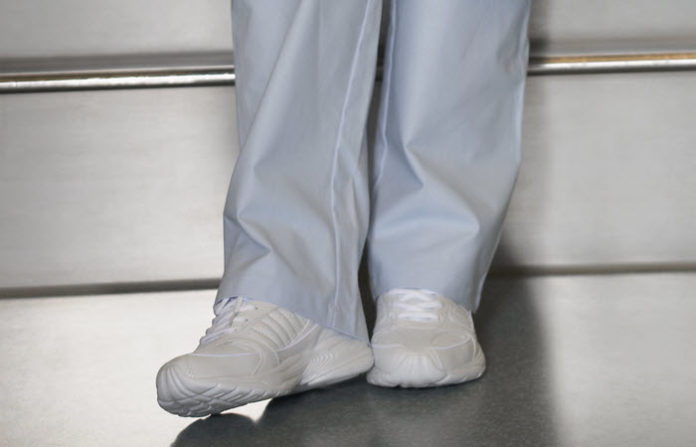 Are you looking for the best white shoes for nurses online? Investing in your footwear at work will save you from tons of health problems in the future.
Here's what you save yourself from with a good pair of shoes:
Foot pain
Back pain
Stress and discomfort
Spinal issues
Balance issues
Accidents from slipping or stumbling
Here are some quick and dirty pro-tips on how to find the best white shoes for clinicals:
Measure both feet. One foot may be slightly larger than the other.
Your feet may swell from so much walking and standing. Take this into account when identifying your shoe size.
Get your feet analyzed at a runners shoe store. Know your arch length and height. A good name brand won't be comfortable for you if they don't provide a good fit for your arches.
Suede and canvas shoes are difficult to clean. Synthetic and vegan leather may make your feet feel hot and sweaty.
Backless shoes are unstable and may cause foot pain in the long run from having to grip your shoes.
Avoid breathable shoes or open-toed footwear as a nurse is liable to get accidental fluid spills.
Fortunately, there are plenty of shoes made especially for nurses that ensure comfort and safety while providing care to patients. To help you get started in finding the best white shoes for clinicals, take a look at the below most recommended white shoes for nurses.
Full disclosure: We are Amazon affiliates and will get a bit for coffee if you decide to purchase. To see the actual items on sale in Amazon, just click on the name or photo of the pair of shoes that you like. Prices and ratings may vary and are only as of writing.