Neonatal nurses are health workers who specialize in caring for both healthy and critically-ill newborns throughout the first 28 days of life.
Also known as NICU nurses, they can be categorized into three levels: Level I are those who care for healthy infants; Level II deals with babies who are either premature or sick enough to require constant attention; and Level III for those nurses who provide round-the-clock care for critically-ill patients within the neonatal intensive care unit (NICU).
To work as a NICU nurse is both challenging and fulfilling. The skills needed are acquired through a combination of experience and education. If you have an inclination to care for neonates, this step-by-step guide will give you a good start.
Step 1: Earn an undergraduate degree in Nursing.
Aspiring NICU nurses need to earn an undergraduate degree in Nursing as a minimum requirement.
After completing high school, you can either go straight to a community college to earn a 2-year Associate Degree in Nursing or to an educational institution that will let you obtain a 4-year Bachelor's Degree. In case you choose the former, expect to spend another 2 to 3 years in school if you want to earn the BSN degree.
Step 2: Pass the NCLEX examination.
In order for any nurse to work in the US, one needs to pass the National Council Licensure Examination or NCLEX.
Requirements vary from one state to another but most include verification of your educational attainment. Passing the NCLEX will give you the license to practice your profession within a specific US state.
Step 3: Get trained as a neonatal nurse.
Training plays a vital role in honing your skills as a neonatal nurse. It usually starts in the skills lab during college and slowly transitions into clinical exposure.
After graduation, the training is then given by the employers who require aspiring NICU nurses to enter a preceptor program. This on-the-job training typically lasts between six weeks and three months, depending on one's previous experience.
Step 4: Obtain a Master of Science in Nursing (MSN) degree.
Neonatal nurses are also required to earn a Master of Science in Nursing (MSN) degree which is offered in a duration of two years by a school that has Advanced Practice Neonatal Nursing (APNN) program.
Once you've earned this degree, you can now take a certification exam to work as a neonatal RN or pursue further education to become a clinical nurse specialist (CNS). For the latter, you need to complete another 2 to 3 years of specialized education to become a neonatal advanced practice nurse. You can either choose a Master's Degree or Doctor of Nursing Practice Degree in Neonatal Nursing.
Advanced practice nurses (APRNs) or neonatal clinical nurse specialists (CNSS) obviously earn more than other NICU nurses and usually conduct research or educate the entire staff of nurses.
Step 5: Become certified by a national certification agency.
After working as a nurse for a period of time, you can now apply for certification to formally become a NICU nurse.
Aspiring neonatal nurses can obtain this certification from national certifying bodies such as the American Nurses Credentialing Center or National Certification Corporation.
Take note that you need to actively work as a NICU nurse and accrue continuing education credits in order to maintain your certification.
Is It Easy to Find A Job As A NICU Nurse?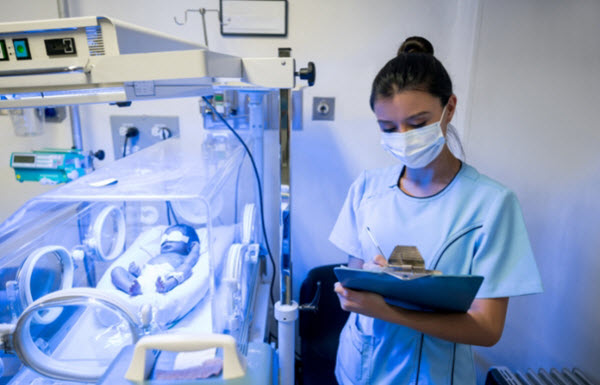 The job market for NICU nurses can vary depending on the location, experience, and education of the nurse. In some areas, there may be a high demand for NICU nurses, while in others, the job market may be more competitive.
Generally speaking, there is a growing need for nurses with specialized skills in neonatal intensive care as advances in medical technology and treatments have increased the survival rates of premature infants. This means that the demand for NICU nurses is likely to remain strong.
However, like any job market, finding a job as a NICU nurse may require some effort and persistence. Below are a few tips you can use:
Build a strong resume that highlights your experience and skills in neonatal care.
Consider obtaining additional certifications or advanced degrees in neonatal care to make yourself more marketable.
Network with other nurses and healthcare professionals in your area to learn about job openings and connect with potential employers.
Attend job fairs and career events specifically for nurses to meet with recruiters and hiring managers.
Consider working with a staffing agency that specializes in healthcare placements, as they may have connections with hospitals and healthcare facilities that are looking for NICU nurses.
Check job boards and career websites regularly for job openings, and be sure to tailor your application materials to each specific job you apply for.
Consider reaching out to local NICU units and hospitals to inquire about job openings and express your interest in working in neonatal care.
In Conclusion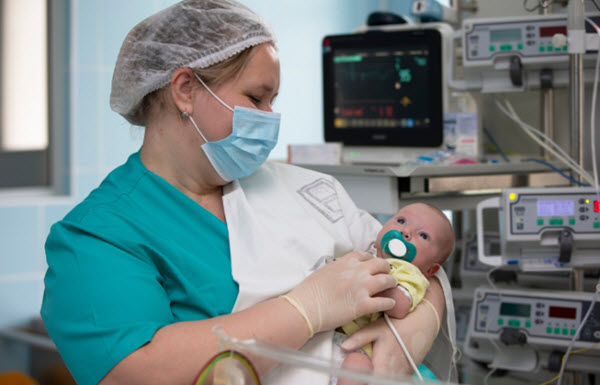 Becoming a neonatal nurse or NICU nurse is a challenging yet rewarding career path that requires a combination of education, training, and experience. By following the steps outlined in this guide, aspiring NICU nurses can take the necessary steps to acquire the skills and knowledge needed to provide high-quality care to newborns in need.
While finding a job as a NICU nurse may require some effort and persistence, the growing demand for specialized neonatal care means that there are opportunities available for those who are passionate about this field. With dedication and hard work, becoming a NICU nurse can be a fulfilling career that makes a meaningful impact on the lives of newborns and their families.
Sources: