Did you know? Switzerland has the highest life expectancy out of all other countries, while Finland provides the best mental healthcare. If you are in geriatric nursing, these are tidbits of information that can help inspire us to provide quality care for our own patients.
If you are working in a home care facility, planning leisure activities for seniors is an important part of daily nursing care tasks. Leisure time promotes seniors' well-being as they need mental, social, and physical stimulation to stay sharp despite their age. This strategy is also effective in preventing depression-related problems that may arise from a sense of isolation and disconnection from society.
To help you get started, here are some popular ideas you can consider:
Arts and Crafts: Activities that Promote Imagination and Creativity
Painting
Painting is a good diversion activity for seniors. It offers a great way for them to express their thoughts and emotions. It also helps in improving their eye-to-hand coordination and in boosting their confidence. Seniors can do three types of painting activities – acrylic, watercolor, and oil painting.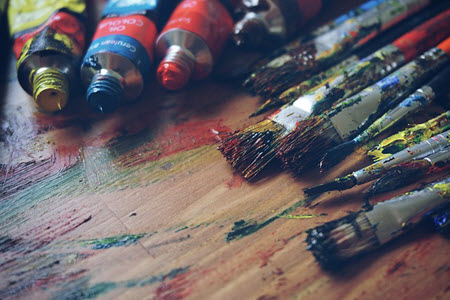 Scrapbooking
Scrapbooking for seniors is a trip down memory lane. It's a fun and creative way of documenting memories immortalized in photographs and memorabilia pieces. It is also a good form of exercise for the mind since they will be able to recall important events in their lives as they work on their scrapbooks.
Mosaic
Most seniors enjoy creating mosaics out of flower pots, eggshells, tiles, and other tiny items. Eye and hand dexterity is essential for this art activity. It hones imagination and creativity skills as they create colorful masterpieces out of assembled pieces of art.
Also Read: 22 Best Adult Coloring Books for Nurses (They're a lot of FUN!) 
Games: Activities that Challenge the Mind
Bingo
Bingo is an interactive game most seniors enjoy nowadays. It encourages social participation and mental exercise.
In this game, a game master will draw numbers and players should form an identified pattern in their cards out of the numbers announced. There is no limit to the number of players for this game as long as there are enough bingo cards for all identified participants.
Chess
Chess is a classic game that has proven effective in improving problem-solving, logical, and strategic thinking skills. It is a popular leisure activity among male seniors. FIDE, the World Chess Federation, even holds an annual World Senior Chess Championship for seniors aging 50 and above to cater to professional chess competition among elderly individuals.
Scrabble
Scrabble is a word game that can be played by two to four players. It's a strategic board game that exercises one's memory and vocabulary skills. It is a good form of mental exercise among elderly individuals.
Monopoly
Monopoly is one of the oldest board games around. It reflects economic control play where one monopolist shall dominate the game. It became popular in the 1930s and most seniors become nostalgic in playing this game.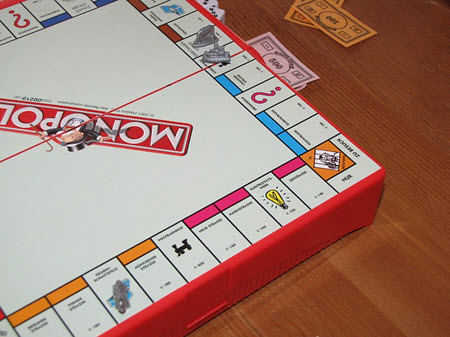 Trivial Pursuit
Trivial Pursuit is a trivial board game about general knowledge and popular culture. It challenges not only one's memory strength, it is also useful in enriching one's knowledge. It is good for two to six players. The game is composed of a board, question cards, playing pieces, category wedges, and a box.
Reminiscing
Reminiscing is a trivia game composed of 1200 nostalgic trivia questions from six different decades. It is good for two to four players. It also consists of a board, two dice, eight scoring pegs, and 6,000 memory jogging cues.
Senior Moments
Senior Moments is another board game that challenges memory strength. It is good for two to eight players. To move through the game, the player must memorize a list from the game's booklet and correctly recall it. The game is a great training for memory strength among elderly persons.
Also Read: Top 10 Educational Board Games for Nurses 
Sports: Activities that Build the Body
Senior Olympics
Senior Olympics is being governed by the National Senior Games Association. The association's goal is to promote a healthy and active lifestyle for people aging 50 and above.
Encouraging and training elderly persons for Senior Olympics is a good form of exercise among seniors. However, only those fit for active strength training can be eligible for Senior Olympics.
Swimming
Swimming is considered as the best form of exercise for seniors. It helps reduce the risk of accidental fall among elderly persons.
Swimming strengthens core muscles and improves body posture. With proper supervision for regular training, it reduces the risk of cardiovascular diseases.
Dancing
Dancing is one of the most popular fun activities for seniors. Most elderly folks socialize through dancing sessions like ballroom, tap, Zumba, and many more.
You can organize weekly dancing lessons for seniors in home care facilities as an additional socialization activity for them.
Puzzles: Activities that Sharpen the Mind
Jigsaw
There are jigsaw puzzles made especially for seniors. These jigsaw puzzles are larger than ordinary ones so elderly persons will find it easier to play despite decreased eye dexterity.
Assembling jigsaw puzzles improves the problem-solving skills of seniors as they work on finding the right fit of jigsaw for each set of puzzles they play.
Crossword
Crosswords first started in newspapers and magazines. Seniors are very familiar with it as it became popular in the early 1950s. Providing seniors with different crossword puzzles will train their critical thinking skills as they spend their free time guessing words out of clues.
Sudoku
Sudoku is a logic game that hones problem-solving skills. Although the game is composed of different sets of numbers, it doesn't require mathematical or arithmetic skills. You just need to find a pattern from the laid-out numbers so you can fill out the right set of numbers in the empty boxes of the game.
It became so popular in the past years that there are even specialized Sudoku sets made for seniors to help them sharpen their reasoning and logical thinking skills.
Also Read: 15 Stress Relieving Hobbies For Nurses (#13 is Unusual!)
These fun activities for seniors are just some of the most popular ones you can consider in planning their time for leisure. Keep in mind that there are plenty of factors that need to be considered when organizing activities for seniors like their physical tolerance, interests, and sense of cooperation.
Ask your elderly patients about their common interests and determine the right fit of activity for them. You can also try giving them options and letting them choose their desired activity for their leisure time.