In the nursing profession, burnout is extremely common.
Nurses are expected to work long shifts with poor benefits and little pay. Plus, there's also the compassion-exhaustion effect. All these things can easily add to the pressure of the emotionally draining and back-breaking work of nurses.
And if you have student debt and graduate loans to pay, managing your finances can make things a lot more stressful.
If you are thinking of ways to earn more money either to pay off student loans or create your emergency fund, here are some of the little-known ways how nurses can earn more money: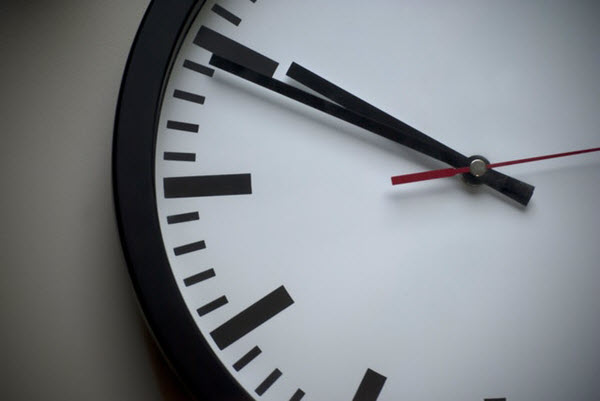 To boost your salary, let your unit supervisor know that you are willing to work overtime if there is insufficient staffing in your area. You can also moonlight in other areas for OT demands. Some hospitals have web-based staffing management systems where you can sign up for extra shifts.
Per diem literally means "per day". The concept of working per diem shifts is possible through nursing staffing agencies.
These agencies fulfill hospitals' understaffing problems by scheduling freelance nurses in their understaffed areas to serve as relievers. In turn, these freelance nurses get paid for a day's work served.
You can sign up on nurse staffing agencies to get a chance on per diem shifts in other hospitals.
If you plan to work on more shifts, assess your time management skills. Don't force yourself to take on more work if you know you won't be able to handle the load.
Those who are looking for ways on how to make extra money as a nurse are familiar with immunization clinics. Being an immunization nurse is a seasonal opportunity that starts around September.
Based on a study (1), Influenza activity starts around November. It peaks mid-February and returns to below baseline around mid-April.
Before the flu season starts, companies, grocery stores, churches and other establishments sign up to provide flu shots. Nurses and doctors manage these flu shot programs. You can find advertisements for immunization nurses in newspapers and online job banks.
With today's technology, providing health advice is possible anywhere and anytime through telecommunication services. You can land a part-time job in this field where you can do telephone triage and provide appropriate health assistance to concerned callers.
Some telehealth companies also offer remote health monitoring services where you can monitor vital sign readings and check the severity of reported injuries of customers through video calls.
There are lots of opportunities for a medical transcriptionist but you will have to become certified in order to be qualified for the job. It is easy to become certified as there are courses available online.
Once you become a medical transcriptionist, you can work part-time and do the job from anywhere as long as you have a computer and reliable internet access. With this kind of part-time job, you can have the opportunity to work in an office or possibly even from home.
A medical transcriptionist listens to recorded medical reports and transcribes voice recordings into written reports.
If you are passionate about bedside care, you can look for part-time work in nursing homes or hospice care facilities. These institutions are in great need of direct nursing care as their patients are elderly individuals with chronic illnesses. You can arrange for a part-time job here by working two to three times a week or during weekends.
In medical coding, you will need to classify medical diagnoses and list the corresponding medical billing codes for proper insurance claims. This is critical work as you will need to put the proper medical billing codes so insurance companies can process the insurance claims of the patient.
You will need to become certified to qualify as a medical coder.  The good news is that this type of work sometimes has the option to work from home.
Some agencies provide healthcare services to patients who can't leave their homes. You can apply for a part-time job in these agencies where your primary role is to visit the list of patients registered in their services and provide the nursing care they need. Independent nursing interventions you can do in this job include dressing change, physical assessment, blood sugar monitoring and many more.
Nurses are qualified to become First Aid Instructors. To become a First Aid Instructor, you should be certified by a recognized organization like the American Red Cross.
Once certified, you can market your skills in different establishments and organizations as First Aid classes are commonly included in skills enrichment programs. You can also teach CPR to school teachers, gym instructors and parents of at-risk children.
If you are good at writing, you can work as a freelance medical/health writer. Demands for health-related articles are endless as there are many medical/health websites in need of fresh content daily. Some online health magazines also hire nurses as freelance writers to contribute professional contents in their columns.
You can also earn money through blogging.  You can blog about your very interesting nursing life and get a chance to earn from ads or affiliate programs.
A lot of insurance companies are willing to pay nurses who apply to do their physical exams and phlebotomy work. This is a convenient way for you to earn extra as most of the job can be done in the patients' home. You will simply get a list and go to their homes.
In addition to the extra money you'll be earning, it's also a good chance for you to improve our skills in drawing blood.
Nurses need to de-stress once in a while to avoid burn out and one way you can do that is to get a hobby. Baking, drawing, making candles or even dog treats are great choices.
Now, instead of just using your hobby as a way to de-stress, why not make money out of it? You can sell your products online or even to your co-workers.
13
Go for an Advanced Degree
This is probably one of the best ways you can earn more money as a nurse. You can go as a nurse manager or an advanced practice registered nurse. You can also try to be a neonatal nurse or a gerontology nurse.
These are just some of the available options on how to make extra money as a nurse. Choosing the best part-time job for you will depend on your schedule, skills, and passion.
Do you know of other ways of making extra money as a nurse?  Share your ideas with us!
Reference:
1. Xu, X., Blanton, L., Elal, A. I. A., Alabi, N., Barnes, J., Biggerstaff, M., … & Garg, S. (2019). Update: influenza activity in the United States during the 2018–19 season and composition of the 2019–20 influenza vaccine. Morbidity and Mortality Weekly Report, 68(24), 544.