From the way they look to their scope of responsibilities, nurses have gone through a lot of changes which helped improve the delivery of medical care through time. And looking back at those changes, we can't help but feel inspired. With their contribution, it's only right to pay tribute to those great nurses who helped shape our future.
Below are 60 vintage photos of nurses being awesome.
Note: Due to popular demand, we are reposting this article to share with all our new readers and subscribers. Enjoy these amazing vintage photos!
1. Flight nurse displays her wings at graduation (Francis Miller. 1951)
2. Vintage Nurses Photograph from 1898.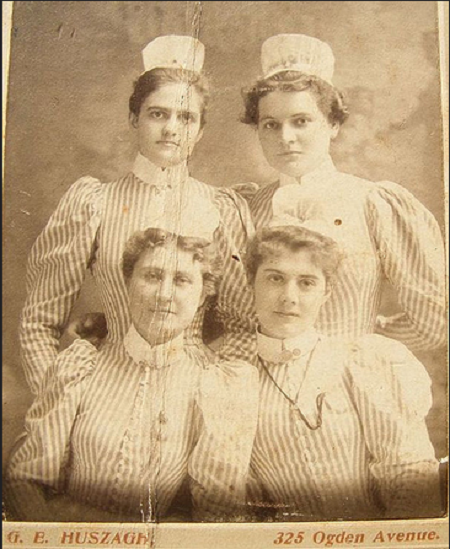 3. Vintage nurse (undated).
Also Read: How to Be a Good Nurse – 10 Rules from the 1880's
4. Nurses in training (1942).
5. Nurses wearing early Nursing uniforms.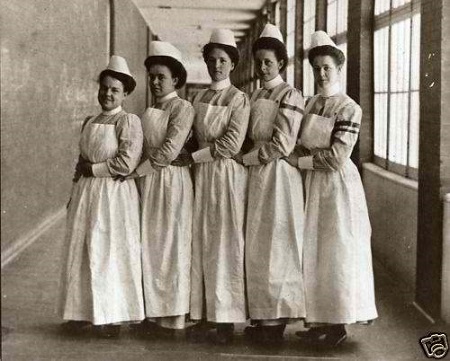 6. Nurse with patient, St. Louis Children's Hospital, 1956.
7. WWII nurses in gas masks (1942). 
8. Vintage nurses with babies.
9. Nurse inside a WWII bomb shelter.
10. Vintage scrub nurse.
11. Vanderbilt nursing students aiding an elderly patient during hospital clinicals. 
12. Early 1900's nursing uniforms.
13. Vintage photo of a wartime nurse.
14. Arriving U.S. Army Nurses are excitedly welcomed by nurses that had been internees at Santo Tomas for the past 3 years, Manila, Philippines, Feb. 1945
15. Edwardian nurse poses with a new baby.
16. Vintage nurses wearing gas masks. 
17. Vintage nurses having some bedpan humor.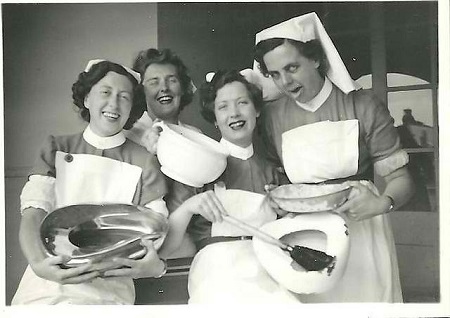 18. Flight nurses of the 807th Medical Air Evacuation Transport Squadron show their worn-out shoes after returning to Italy, 9 January 1944.
19. Vintage nurses working in a mental hospital, 1936.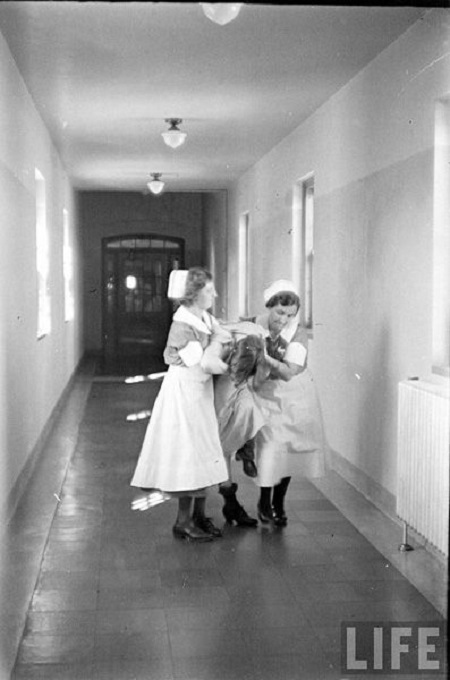 20. Nurses gather around a Piano, circa 1940.
21. Vintage photo of a nurse with a premature baby.
22. Vintage nurses in bicycles, 1914.
23. Vintage nurses, circa 60's to 70's.
24. Nurses assisting patients with iron lungs.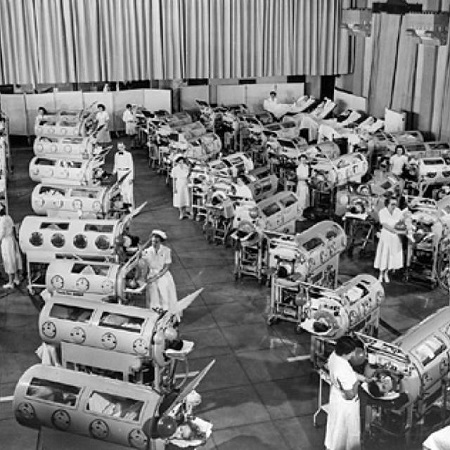 25. Wartime nurses getting out of the boat.
26. Group of Red Cross Nurses in Uniforms, 1917.
27. Nurse asking a young patient to say "Ah!"
28. Vintage nurses and their young patients.
29. Happy nurses in a baby crib.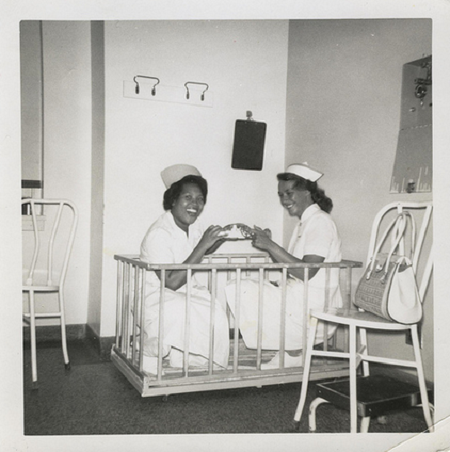 30. U.S. Army nurses during WWI.
31. Vintage operating room nurses.
32. Anatomy class for nursing students at Lourdes Hospital, 1934.
33. Vintage Nurse's Capping Ceremony.
34. Vintage Nursing caps.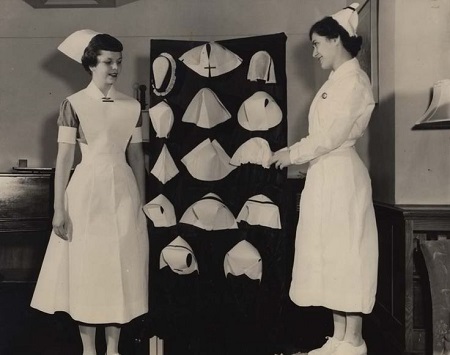 35. Red Cross nurses playing football, 1939. 
36. WWI nurse posing with a dog.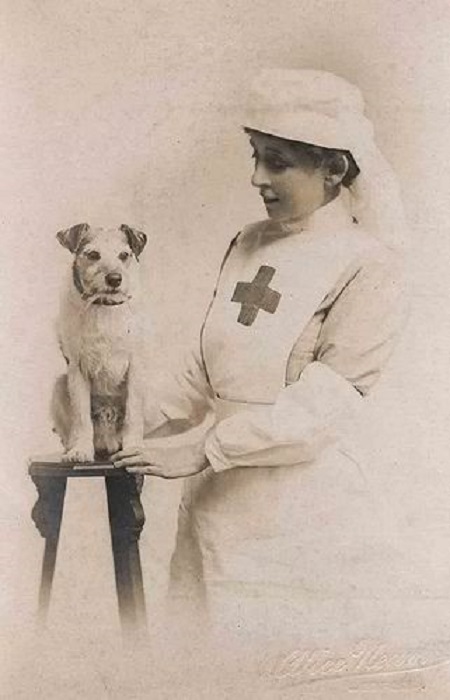 37. WWI nurse posing with a dog, circa 1914-1918. 
38. Special Nursery Nurses Wearing Masks as They Bottle-Feed Fully Developed Premature Babies.
39. Vintage Red Cross nurses.
40. Vintage Parachute Nurse, 1942.
41. Vintage Sailor Nurses in High Heels.
42. V-J Day in Times Square, 1945.
43. Vintage nurses listening to a discussion.
44. Army Nurse Corps historical photo.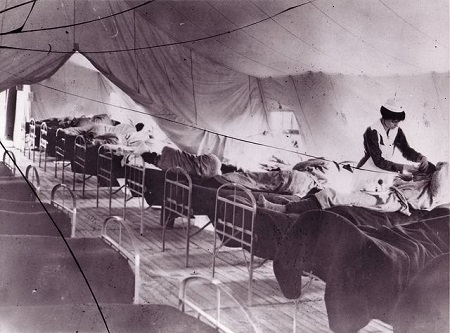 45. Sunbathing nurses stationed in the Pacific, 1940's. 
46. U.S. nurses walking along a beach in Normandy, France on July 4, 1944.
47. Nurses up a ladder!
48. Nurses with the Garfield Hospital Christmas tree. Washington, D.C., 1921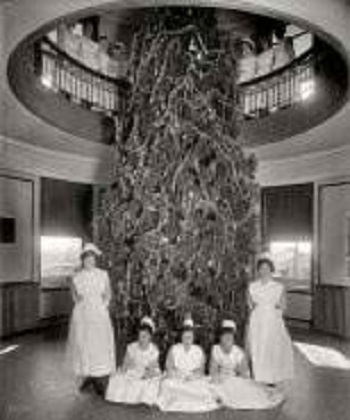 49. Vintage nurses drinking.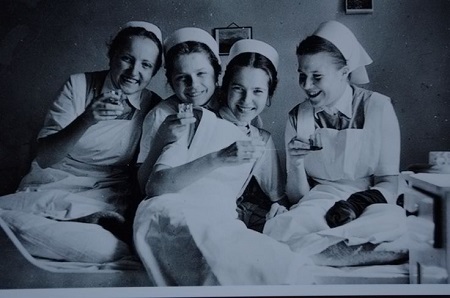 50. Vintage photo of a nurse with a baby, circa 1910s-20s.
 Also Read: 12 Badass Nurses in History You Probably Don't Know
51. Bellevue Hospital Nurses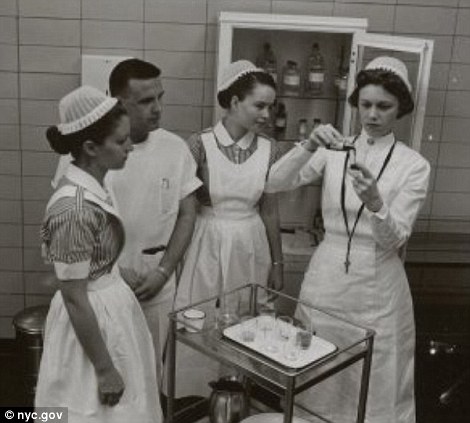 52. Karitane nurses and babies in 1929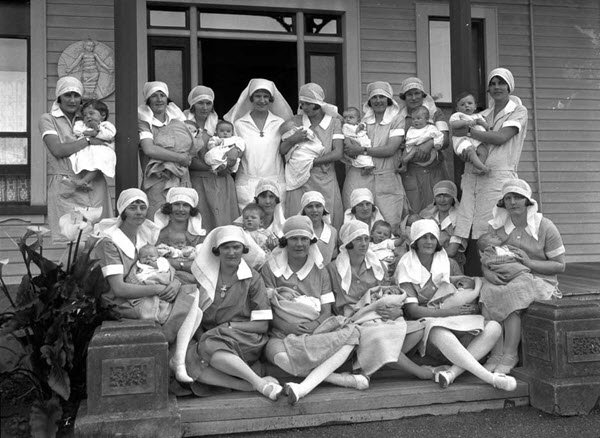 53. Vintage nursing caps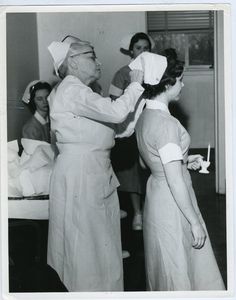 54. Old time hospital nursery
55. Nurse checking on IV line
56. Nurses attended a protest meeting at Trafalgar Square, London, in support of fair wages, April, 1962.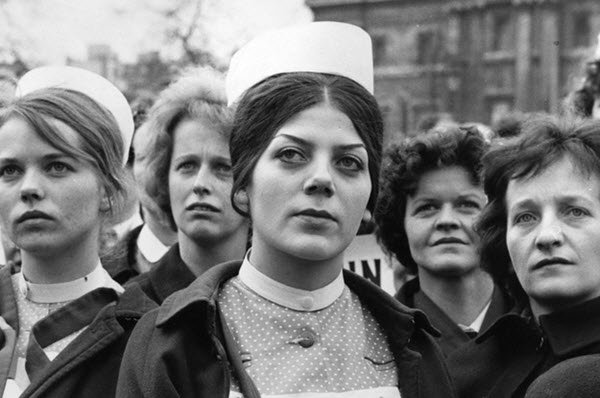 57. Nurses resting
58. Student nurses tend to babies on Blackwell's Island, NY 1916.
59. Nurses with dog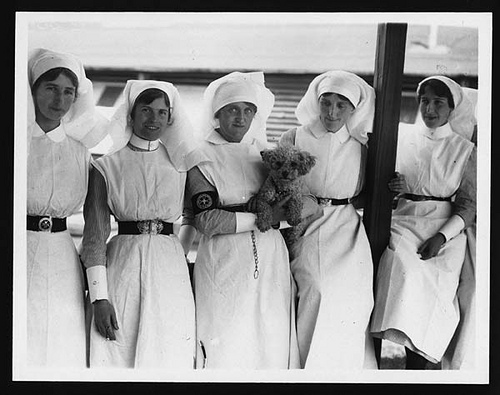 60. Women Nurses during World War One