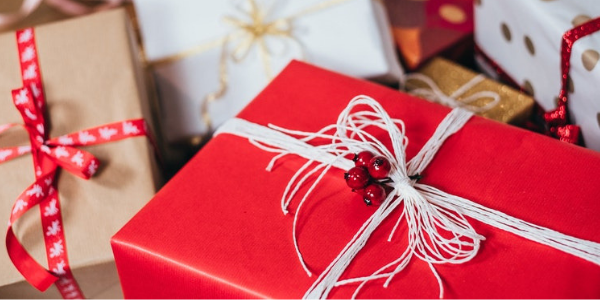 When you buy something using the links on our posts, we may earn a small commission at no additional cost to you. Learn more.
Nurses do a lot of work for their patients. Sometimes, they even miss their meals and bathroom breaks just to make sure that their patients are well and safe. They handle bodily fluids that even beloved relatives might hesitate to go near to. As a patient, you're probably looking for ways to show your appreciation to your dear nurses.
If you still can't decide what to buy, check out these 17 best holiday nursing gifts you can give them this year.

Weighing only 1 pound, this cute but sturdy nursing tote bag from Prestige Medical is designed to carry everything you need for work. Nurse Tote Bag comes with a shoulder strap that is long enough for more convenient carrying, especially if you have more than one bag to drag to work. The bag is well-sealed with a paper sheet to ensure that the cute little nurse image won't get scratch.

Sometimes, nurses experience burnout and stress at work. During such times, it's important to remind them of how awesome they are. The Nurses are Angels box sign can help you with that. It's small so your favorite nurse can put it inside her locker or at the nurses' station.

It's a singing teddy bear! How can you go wrong with something as adorable as this?
Feel Good Glenn wears blue scrubs as a way to pay tribute to nurses. It can dance and sing to its own upbeat song. Additionally, it can also move its mouth as it sings. It's the perfect gift to brighten your favorite nurse's day.

Nurses are angels and that's what makes this figurine the perfect gift for them this holiday. In front of it, the words "Nurses Give Healing Comfort, Loving Care And Sincere Kindness" are written. This kind of statement can help guide nurses as they care for patients throughout the day.
They can put the Nurse Angel Figurine in their stations or offices for inspiration.

From the best-selling Chicken Soup book series comes this heart-warming book written by nurses for nurses. Chicken Soup for the Nurse's Soul is a compilation short stories and anecdotes, making it a perfect companion for busy nurses. Laugh, cry and shake your heads as this book brings you an emotional roller coaster.
It's called a retirement gift, however, any nurse or medical frontliner is deserving of this plaque any time of the year. "By touching so many lives, you have changed the world."
This sign is sized 12 x 6.6 inches and can be mounted on a wall or placed on top of a surface using the stand on its back. The stethoscope design is made of pretty string art.
Nurses have the best anecdotes and funny stories from their days at work. Immortalize the funniest moments in this unique journal, and get a book out of it at the end of the year. It will be a memorable archive and record of all the best parts of a challenging nursing career.
If you've heard your giftee to show an affection for candles, then consider this lavender-scented soy candle. Lavender is a safe scent to gift as it is soothing and comforting. The candle and the container are both of good quality, and the heartwarming sticker label is a big plus.
Good quality tumblers are the rage this year. This nomad tumbler has double insulation that keeps your drink cold for up to 20 hours and hot for up to 5 hours. The lid is certified leak-proof and unlike most water containers, this flask also doesn't sweat. It's also safe to drink from because it is BPA-free and non-toxic.
It's perfect for the nurse on the go.
This wearable blanket hoodie from Touchat is a welcome gift these cold winter months. Made with fleece and sherpa fabric, your giftee will be warm as toast in cold temperatures. Because of its style, it can be worn comfortably at home or even outside for events. You can get the basic black color or go for the more fun designs like the burrito, star, or cat print blankets.
This MOYEE store has the prettiest print pajamas. Have fun picking designs for your colleagues and friends while matching them up to their personalities. You can choose basic colors like black or gray. Or, you can opt for the pretty prints like tie-dye, pink stars, coffee, or flowers.
These pajamas are made of soft lightweight material – 65% Cotton + 35% Polyester. The short pants have side pockets.
Nothing says pampering quite like indulgent fizzy pretty bath bombs. These eye candies are the ultimate in bath treats. Handcrafted in the USA, the box comes with 12 different colors and scents including mango, vanilla, melon, coconut, strawberry, rose, and lavender. Your giftee will be emerging from her relaxing bath smelling like heaven and just as moisturized.
We love L'Occitane products. The quality is very good, the scent is addicting (subjective, yes), it is highly moisturizing, and reminds one of traveling around Europe. The brand's lotions are usually very expensive, but this is reasonably priced.
Food will always be a hit gift, and the Swiss Colony 27 box has a ton of delicious treats. This box contains 27 items including their summer sausages, cheeses, mini dobosh tortes, petits fours, cheese spreads, fruit spreads, chocolate-covered peanuts, bonbon cookies, and other candies. It looks mouthwateringly good. Somebody gift us this food box, too!
Running in the same vein is this snack mystery box. It is filled with delicious snacks from different countries like Korea, Japan, Vietnam, Indonesia, and so on. If your giftee loves Asian food, then check out this gift idea.
This 25-piece food box set contains a full-sized drink, a full-sized noodle, a full-sized snack, 12 sample-snized snacks and 9 candies. Each box is different, so you don't know what you're going to get exactly. Because a lot of the snacks are in foreign languages, you get a flyer that serves as a guide to what's inside.
Full disclosure: Not everything inside might be to your taste, but that's part of the adventure of this mystery box.
If you want the global attraction of the snack box but minus the "mystery", then check out this coffee gift set. This is the perfect gift idea for the nurse who loves their coffee.
"Coffee Masters Around the World in Twelve Coffees" pretty much sums up what's inside. You get 12 packets of different coffees from around the world from the Coffee Masters store. Blends include Colombian, Ethiopian, Guatemalan, Costa Rican and more. The complete list will be at the back of the box.
The price is very affordable, too.
For the nurse with the sweet tooth, we have this Lindt chocolate gift box. Lindt is a delicious brand of chocolates. There are 14 chocolates in the 5.1oz box and 40 in the 14.6oz box. Getting a box like this is always exciting because of all the mouthwatering varieties like Tiramisu, Creme Brulee, Dragon Noir, Macchiato, and so on. This is the kind of gift you buy for somebody but end up keeping for yourself.
Warning: This is a holiday list so this list is intended for the cold months of Christmas. Gifting chocolates in the heat of summer is ill-advised.
Do you have other nursing gift ideas in mind? Feel free to share your thoughts with us on the comment section below.