Can you believe it? It's that time of year again.
Christmas is a lovely time with all the presents we receive and all the food we get to eat. However, finding the PERFECT gifts for loved ones can be taxing and stressful especially if you have a very long shopping list. There's immediate family, relatives, colleagues, friends, and sometimes, even patients!
If you haven't finished your holiday shopping (or just want to window-shop), our comprehensive list of holiday gift ideas should be very helpful. We've divided our gift suggestions into categories but the quick links below should be helpful.
To quickly go to the category that you want to explore, click on the links below to jump to that portion of our list. If you want to get back to the beginning of the article, just click on "back to top" links available at the end of each category.
Important Note: Always check prices on the actual Amazon site as they are subject to change due to either hike-ups or (happy) lightning discounts. Click on any title or photo to get the Amazon page of the item you are interested in.
Have fun exploring our list!
Our Holiday Shopping Guide For:
TODDLER
1. Skip Hop Zoo Pack Little Kid Backpack, Butterfly
This cute backpack is perfect for a bouncy toddler. There are many whimsical designs to choose from and the bag itself is durable.
This toy can teach kids more about music. It produces piano, harp, violin, and flute sounds. It even flashes lights that match the tempo of the instruments!
3. Melissa & Doug Sunny Patch Bella Butterfly Chair
The top bestseller in Kids' outdoor chairs, we love the darling designs on these Melissa & Doug chairs. It's very sturdy as long as you don't let your tots stand on it.
4. Little Tikes Go Green! Ride-On Tractor for Kids
Great for developing kids' gross motor skills, this cute tractor is designed for indoor and outdoor use. It's has a curved seat and huge tires for your kid's safety.
These Leapfrog Play pals are SUPER popular. We know this because our own kids have them. You can personalize them and babies love them!
6. Little Tikes Gas 'n Go Mower Toy
Beat child obesity with these pretend play toys. Keep the lawn looking good with this toy lawnmower.
7. Girl's Pink Princess Castle Play Tent with Glow in the Dark Stars by Pockos – Indoor / Outdoor
According to reviews, this play tent is very durable, very cute, and definitely value for money. Don't we want one of these?!
8. ArtCreativity Bubble Lawn Mower
This lawnmower offers a fun way to get your kids moving. Designed with gear sounds when pushing, it'll keep your little ones happily busy. It's made with durable plastic and it's very easy to assemble.
9. Little Tikes Little Baby Bum Wheels on The Bus Climber and Slide with Interactive Musical Dashboard
This toy promotes imaginative play with its interactive musical dashboard. Its steering wheel plays "Wheel on the Bus" while the horn makes a sound when you honk it. It's water-resistant so you and your kid can play with it even when you're outdoors.
10. Little Tikes Rocking Horse Blue
Gift a child with real play with this classic toy rocking horse. It comes in blue and pink.
11. VTech Kidizoom DUO Camera – Pink
Kids will have fun taking photos with this digital camera! It takes still pictures (256MB), video, and it also has a voice recorder. Photos can be edited with cute cartoons or crazy effects.
12. VTech Touch and Learn Activity Desk Deluxe 
This interactive desk can transform into an easel and chalkboard. It features activity pages that are loaded with engaging content. It also comes with a good amount of storage space to keep your kids' art supplies.
13. Spin 'N' Sprinkle Water Lab
This bath toy is both fun and educational. With moving googly eyes and propellers, your kids will surely find bath time a lot more enjoyable.
CHILDREN
1. Disney Pixar Adventure Coloring
Stomp away to make this air-powered outdoor rocket toy go as high as 200 feet. No fuel or batteries needed! Parents are calling this FANTASTIC and huge loads of fun. "Top Toy of the Year" according to Creative Child Magazin and winner of iParenting Media's Hot Toy Award.
3. L.O.L. Surprise! Holiday Present Surprise Dolls
This doll set comes with a sparkly doll and a matching elf character. There are also accessories your kids will have fun playing with.
4. Educational Insights The Sneaky, Snacky Squirrel Game
The Sneaky, Snacky Squirrel Game is a great first game board for a child. It teaches matching, sorting, counting, and simple math skills.
5. Minecraft Animal Toy (6-Pack)
For Minecraft lovers! This toy is recommended for 4 years old and up but watch out for small parts!
6. Maps
So here's something we want for ourselves. This cool map book features not only borders, cities, rivers, and peaks, but also places of historical and cultural interest, eminent personalities, iconic animals and plants, cultural events, and many more fascinating facts associated with every region of our planet.
7. Melissa & Doug Abby & Emma Deluxe Magnetic Dress-Up Set
This is the number 1 bestseller in Magnetic Dress-Up dolls. You get 2 dolls with doll stands and 56 magnetic pieces of clothing for hundreds of dress-up options.
You can't go wrong with Lego! This Lego City fire truck has an extendable ladder with rotating base, retractable hose with water element and an opening hatch with equipment storage box.
9. ThinkGeek Officially Licensed Minecraft Creeper Backpack
This is an absolutely adorable bag and your Minecraft-loving kiddo will love you for it!

10. Learning Resources Pretend & Play Calculator Cash Register
We love this toy cash register! Large buttons are easy for little hands to press and cash drawer makes a "cha-ching" sound when it opens, just like a real register (We read the reviews and one happy customer even used it as a real cash register for a garage sale. Ha!)
11. Learning Resources Pretend & Play Doctor Set
Does your kiddo want to become a doctor? Get this doctor set complete with stethoscope and pager with realistic sounds!
12. KidKraft Ultimate Corner Play Kitchen Set
Worried about the limited space at home? This kitchen set comes with a curved design so you can easily fit it into your kid's room. Apart from the impressive design, it also make realistic effects. It actually drops plastic ice cubes from the ice maker. Even the burners light up!
13. LEGO Creator Ocean Explorer Science Toy
More Lego! But this time, it's an ocean explorer!
14. The Mandalorian Toy – Baby Yoda
If your kid is a fan of Star Wars, he'll definitely love this gift. After all, how can anyone resist Baby Yoda?
15. Moana Read-Along Storybook & CD
15. Littlest Pet Shop Party Toy Pack
I've already bought several sets of these from Amazon this year as they were on my godchildren's wishlists. They don't seem too different from the other trendy collector toys except that they can be brought to life digitally so kids can play with them online, too. There is an awesome variety in this pack so you really get your money's worth.

TWEENS AND TEENS
1. Laugh-Out-Loud Jokes for Kids
Very affordable! Just $3! This gift is perfect for kids who love to laugh and crack jokes.
2. HedBanz Game
Perfect gift for kids and their families! It's a simple game but you get hours of fun and hilarity.
3. Stainless Steel Polished 8.5 inch Heart Charm Bracelet
This adorable charm bracelet will make a memorable keepsake for any tween or teen.
4. The Manual to Manhood: How to Cook the Perfect Steak, Change a Tire, Impress a Girl & 97 Other Skills You Need to Survive
This is an educational AND hilarious book for boys. It teaches how to grill a steak, tie a tie, wear cologne, change a tire, clear a sink drain, find a stud in a wall and so on. Although labeled for boys, girls will also find a lot to learn from in this fun book.
No stress chess is a surprising hit with both kids and adults. One side is for the chess newbie and comes with hints and fun guides. The flip side is for standard play.
6. Insect Lore Live Butterfly Garden
Get butterflies shipped to your giftee. Watch them grow and let them go!
7. Wonder Workshop Dash – Coding Robot for Kids
This Dash Robot is more than just a toy. It's an open-ended coding platform that allows kids to be more confident with their ideas. It's perfect for kids who like to work solo or as part of a group.
8. ThinkFun Circuit Maze Electric Current Brain Game and STEM Toy
Designed to develop logical reasoning and planning skills, this challenging game is highly recommended for kids 8 and up. It comes with 60 challenges of different difficulty levels.
9. Anker PowerCore 26800 Portable Charger
Gadgets are a great giveaway these holidays and you can't go wrong with this Anker power bank.
10. Exploding Kittens: Original Edition
Exploding Kittens is a card game for people who are into kittens and explosions and laser beams and sometimes goats. Yep. That's exactly what the blurb says. Other than that, the reviews are positively raving for this quirky game. 
This list wouldn't be complete without this classic game. Plan the best strategies to buy, trade, and avoid going bankrupt with your kids.
12. Microsoft Xbox Live 3 Month Gold Card
If your tween or teen is a gamer, then this gift card will be a sure winner! They'll be able to buy the downloadable game of their heart's desire with this gift card.
Get your teen off the computer and get them outdoors for some exercise with this highly recommended scooter. Just don't be surprised if Dad wants one too!
Is your tween or teen a fashion-lover? If yes and you don't want to make the mistake of picking out clothes, go for the safe choice and gift a Fashion21 gift card.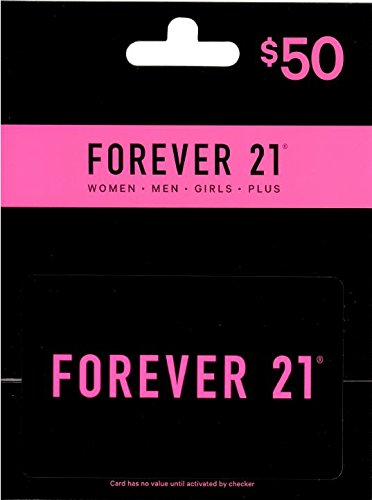 This set includes an oven, pan tool, and baking pan. It also comes with a chocolate brownie mix and vanilla frosting mix. It has everything your kid needs to start her way to becoming a baker!
TWENTYSOMETHINGS AND UP
1. 7Inches x5Inches Vintage Retro Leather Cover Notebook Journal Blank String Nautical
This is a very affordable yet chic gift. The pages are tan white and are great for sketches and notes.
2. Balance (Angie's Extreme Stress Menders Volume 1)
It's no secret that we love adult coloring books. If you know somebody who needs some respite from stress, gift this book!
With today's gadgets, who doesn't need this super cute, handy, and high-quality power bank?
4. Enchanted Forest: An Inky Quest & Coloring Book
The Enchanted Forest coloring book is one of our favorites. It's got a story and a surprise at the end!
Once your Sprout pencil is too short to use, you can grow this pencil! The Herb Pack contains 8 Sprout varieties: basil, cilantro, dill, mint, parsley, rosemary, sage, and thyme. Ain't it super cool?
Stay hydrated even when you're not at home. With TempShield Technology, Hydro Flask can keep your cold drinks cold and your hot drinks piping hot. There's no flavor transfer!
The number 1 bestseller in Toys and Games. Each round, one player asks a question from a Black Card, and everyone else answers with their funniest White Card. Deceptively simple but HUGE fun. Highly recommended!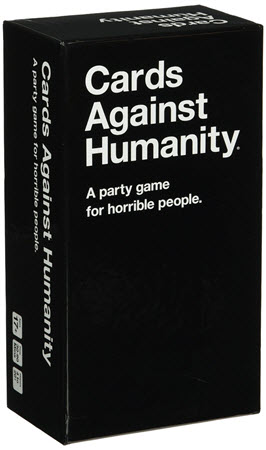 For the Starbucks and coffee addict. Nuff said.
9. Sterling Silver "I Love You To The Moon and Back" Pendant Necklace
This is a sterling silver necklace featuring two-piece moon pendant engraved with loving message of "I love you…to the moon & back". Very beautiful and sentimental.
10. Monopoly: Game of Thrones Collector's Edition Board Game
There's a Monopoly Game for everything including this Game of Thrones collection. Check out their other titles too!
11. Takeya Patented Deluxe Cold Brew Coffee Maker
Compared with traditional brewing, this coffee maker promises to produce 4 servings of cold brew that's less acidic. It comes with an airtight lid and non-slip silicone handle for easy handling while traveling.
12. Let That Sh*t Go: A Journal for Leaving Your Bullsh*t Behind and Creating a Happy Life (Zen as F*ck Journals)
It's not good to harbor grudges and think badly of other people. Don't waste your energy and focus on creating a happy life. This book can help you with that.
13. Apple AirPods with Wireless Charging Case
AirPods promises rich and high-quality sound. And based on the demand for this product, it's pretty obvious that they don't disappoint.
FOR THE WIFE
1. The Whole30: The 30-Day Guide to Total Health and Food Freedom
This book provides the step-by-step, recipe-by-recipe guidebook to the Whole360 program. Gift your beloved spouse with a lifestyle transformation.
2. NY Threads Womens Fleece Bathrobe
This bathrobe is made with soft flannel fleece, giving that luxurious and warm feel. It's designed with two front pockets to hold your phone or keys and a shawl collar for that stylish look.
3. PAVOI 14K Gold Colored Lightweight Chunky Open Hoops
According to reviews, the actual earrings are true to size and color. These are beautiful earrings which should match any outfit.
4. Fitbit Versa 2 Health and Fitness Smartwatch
This one's very comfortable to wear. The screen has great display and offers an ample amount of brightness.
5. Kneipp 6 Piece Herbal Bath Oil Set
If the wife likes to travel, she'll love this gift set since it comes with 6 travel sizes of herbal bath oils. Whether she's looking for something to help her sleep better or get moisturized skin, there's an essential oil for her in this set.
6. iRobot Roomba 692 Robot Vacuum
This Roomba features a 3-stage cleaning system to lift and grab dirt from hard floors and carpets. It can run for up to 90 minutes before automatically charging itself.
FOR THE HUSBAND
2. Victorinox Swiss Army Classic SD
A Swiss Army knife is a must these days! Who knows when a zombie attack will happen?
3. All-new Echo Dot (4th Gen) + Amazon Smart Plug
Despite its compact and sleek design, this speaker delivers crisp sound. It's great for streaming songs, connecting with others, and controling your home.
4. Fitbit Charge 2 Heart Rate + Fitness
This is an awesome piece of techwear for tracking steps, distance, calories burned and active minutes. You can also monitor how long and well you sleep.
5. The Ultimate Bar Book: The Comprehensive Guide to Over 1,000 Cocktails
Is your husband looking for a new hobby? This bar book can help him get started in making over a thousand cocktails.
6. Powerbeats High-Performance Wireless Earphones
This pair of earphones offers more than 15 hours of listening time. It has this sweat and water resistant design that lets you workout or run without worrying about damaging your earphones.
7. Byron Statics Vinyl Record Player
This is the perfect gift for men who're just starting out with records. It's light, stylish, and simple to set up and operate.
FOR THE OLD FOLKS
1. 101 Fun Things to do in Retirement: An Irreverent, Outrageous & Funny Guide to Life After Work
This book is full of funny, creative, and inventive ways to enjoy retirement. Great reviews all around for this quirky book!
2. The Life-Changing Magic of Tidying Up: The Japanese Art of Decluttering and Organizing
We have this book! This is the number 1 bestseller in Home Cleaning, Caretaking & Relocating . The author breathes fresh air and positive vibes into organizing our cluttered environment. One reviewer captures the essence of this book perfectly. " The basic concept is to only surround yourself with things that spark joy."
3. Willow Tree Grandmother Keepsake Box
Artist Susan Lordi hand carves the original of each Willow Tree figurine from her art studio on Kansas City, Missouri. We love the inside which says: "Love that transcends the years".
4. Skylight Frame: 10 inch WiFi Digital Picture Frame
This digital frame is easy to set up, making it great for older people. It has a 10-inch display with excellent resolution.
5. Off the Beaten Path: A Travel Guide to More Than 1000 Scenic and Interesting Places Still Uncrowded and Inviting
Want to entice your parents or your grandparents to travel? Give them a broad hint with this Travel Guide to More Than 1000 Scenic and Interesting Places Still Uncrowded and Inviting.
6. AcuRite 01512 Wireless Home Station for Indoor and Outdoor with 5-in-1 Weather Sensor
Offering real-time home weather updates, this system can help keep older people prepare for bad weather. It can also monitore the temperature and humidity at home.
7. Logitech Harmony 650 Remote Control
A remote control doesn't seem too exciting a gift but for old folks who struggle with a gazillion remotes, this universal remote is a very practical and functional gift. This is the number 1 bestseller in Universal Remotes.
FOR FELLOW NURSES
We've got a great collection of ideas for gifts for fellow nurses at work. Check out all the articles we've written in the past for our cool lists.
We hope our Holiday Shopping Guide For Nurses is useful and helpful!
Don't forget. Apart from buying gifts from the store, we can also give creative and handmade gifts like letters or DIY crafts or cards. Alternatively, you can also donate to your favorite charity in the name of your giftee. See more ideas on our FB page.
HAPPY HOLIDAYS, NURSES!