When you buy something using the links on our posts, we may earn a small commission at no additional cost to you. Learn more.
Picking the right nursing gifts isn't that easy. Since nurses do a lot for their patients, you want to make sure that the gifts you'll give them will put genuine smiles on their faces.
If you are still clueless about what things you can give to your favorite nurse, here are some really awesome nursing gift ideas you can add to your list:
1. BigMouth Inc The Prescription Coffee Mug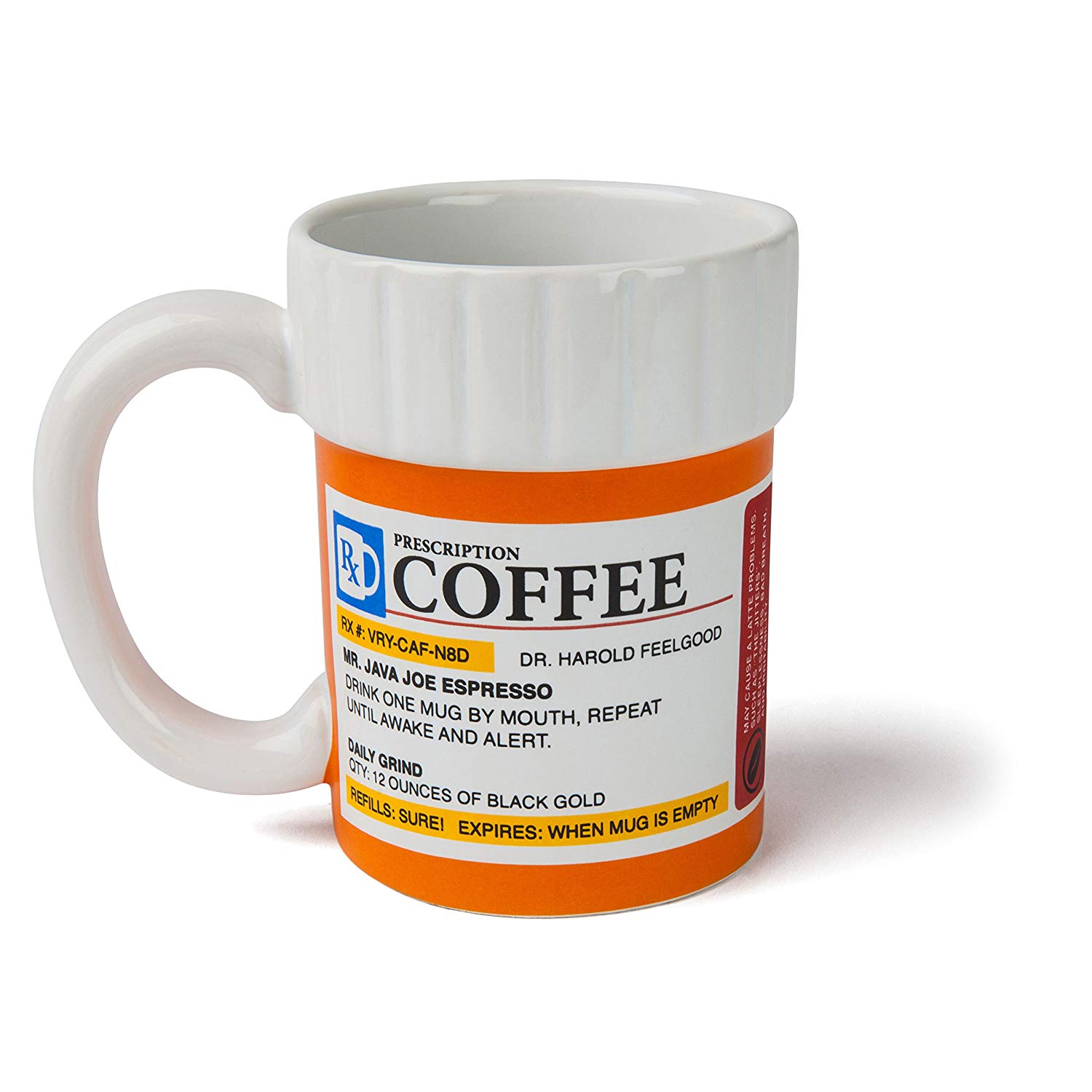 Most nurses need coffee and what better way to make their favorite drink more enjoyable than by giving them one really funny cup to drink it from. This hilarious mug can hold about 12 ounces of coffee to give you an instant boost at work. Made from ceramic, it's easy to clean. The prescription label is really easy to read, too.
2. Pandemic Board Game
Experience endless hours of fun, adrenaline-filled play with Pandemic, a one-of-a-kind board game for strategic medical professionals.
In this 60-minute game, nurses will be required to take the role of CDC specialists or scientists to stop multiple plague breakouts before they become a full-blown pandemic. This board game is best enjoyed by 2 to 5 players.
3. 'First Year Nurse'
An ideal gift for newbie nurses, Barbara Arnoldussen's "First Year Nurse: Wisdom, Warnings, and What I Wish I'd Known My First 100 Days on the Job" is a lightweight book filled with useful tips and insights from veteran nurses.
Educational and sometimes humorous, this book, as its description suggests, "places the wisdom and warnings of hundreds of experienced nurses right at your fingertips."
4. Nurse Coloring Book: Sweary Midnight Edition – A Totally Relatable Swear Word Adult Coloring Book Filled with Nurse Problems
Working as a nurse is stressful and this funny coloring book offers a good way to melt away your stress at work. It's filled with nursing problems that are so relatable that you'll find it almost therapeutic!
5. Neliblu Why Worry? Be Happy! Stress Balls
These stress balls have a happy smile face design that'll instantly light up your day. They are great in relieving stress wherever you are. Since they are small, you can keep them inside your pocket and just take them out whenever you need to relax or concentrate.
6. Speidel Scrub Watch for Medical Professionals
Any nurse will surely appreciate watches as gifts. After all, they need one not just to get to work on time but in monitoring patients. In choosing the best watch for nurses, make sure that it's comfortable and durable enough to keep up with a nurse's busy schedule- just like this one.
7.
Bath and Body Gift Basket For Women and Men
This set has everything you need to pamper yourself at home. It has a shower gel, bubble bath, body scrub and so much more! With its invigorating scent of sweet vanilla, you'll feel relaxed and rejuvenated after using the products. It's the perfect gift for someone who spends most of her day caring for other people.