If there's someone who gives compassion and understands love more than anyone, it's a nurse. The sacrifices they make on a daily basis show their propensity for patience and selflessness, which are crucial aspects of love.
We've collected inspiring love quotes below as a reminder that nurses have the biggest of hearts. Even with frequent exhaustion and hopelessness, they continue to care for others with admirable tenderness.
Nurses have so much love to give. No struggles or long-hour shifts can ever change that.
To be fully seen by somebody, then, and be loved anyhow – this is a human offering that can border on miraculous. – Elizabeth Gilbert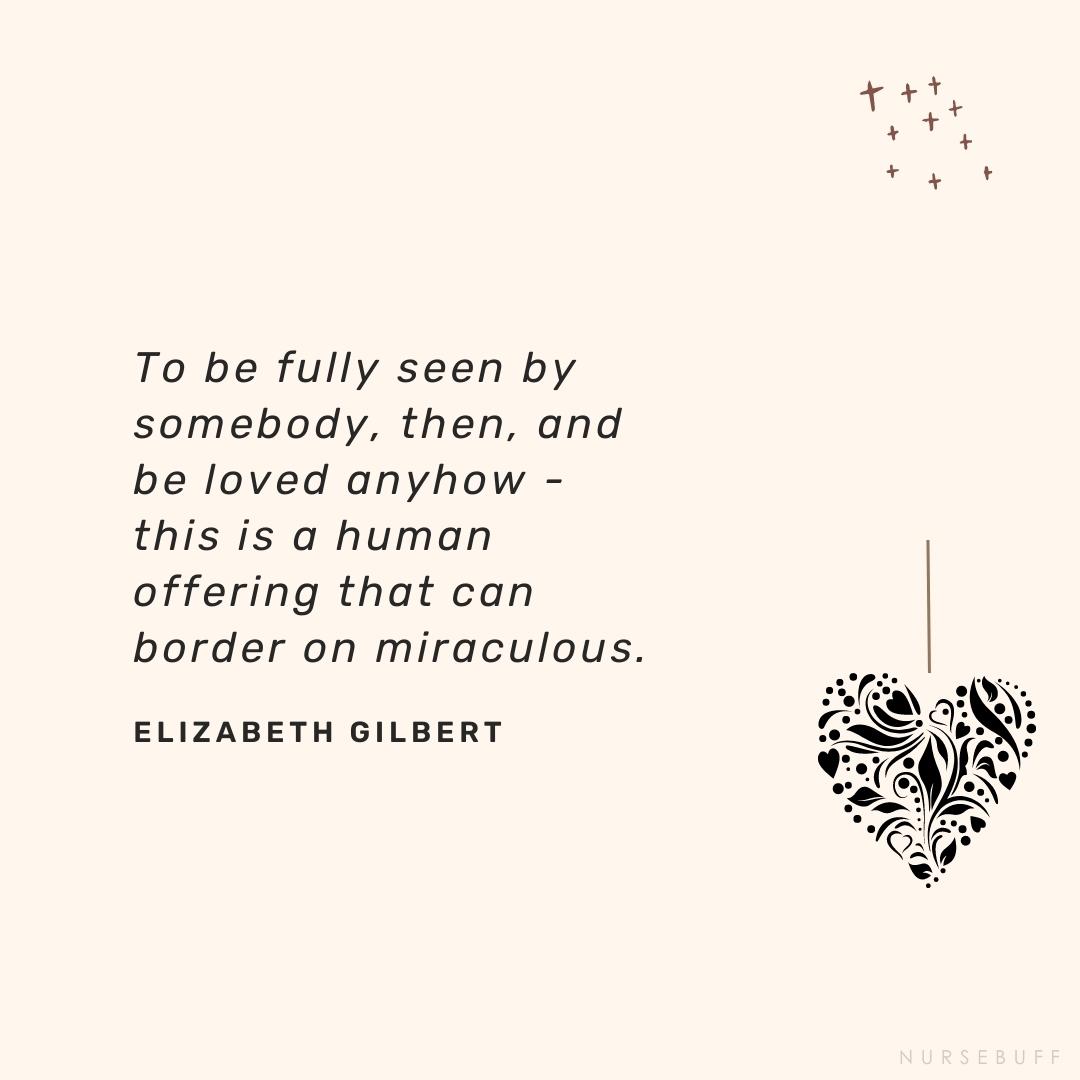 Love isn't something natural. Rather it requires discipline, concentration, patience, faith, and the overcoming of narcissism. It isn't a feeling, it is a practice. – Eric Fromm
Where there is great love, there are always miracles. – Willa Cather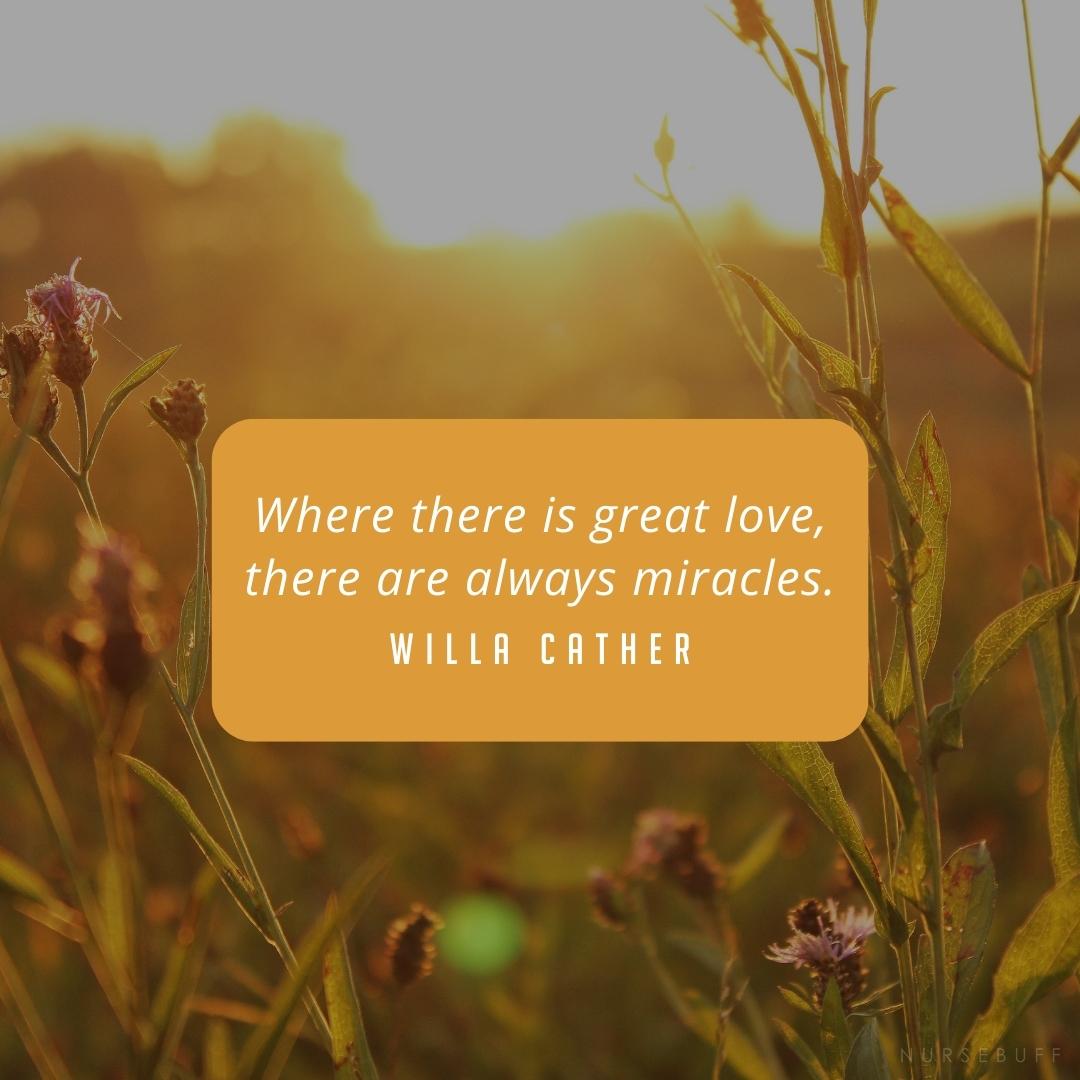 Have enough courage to trust love one more time and always one more time. – Maya Angelou
Where we love is home – home that our feet may leave, but not our hearts. – Oliver Wendell Holmes Sr.
Love makes your soul crawl out from its hiding place. – Zora Neale Hurston
There is only one happiness in this life, to love and be loved. – George Sand
Love does not dominate; it cultivates. – Johann Wolfgang von Goethe
Love is the whole thing. We are only pieces. – Rumi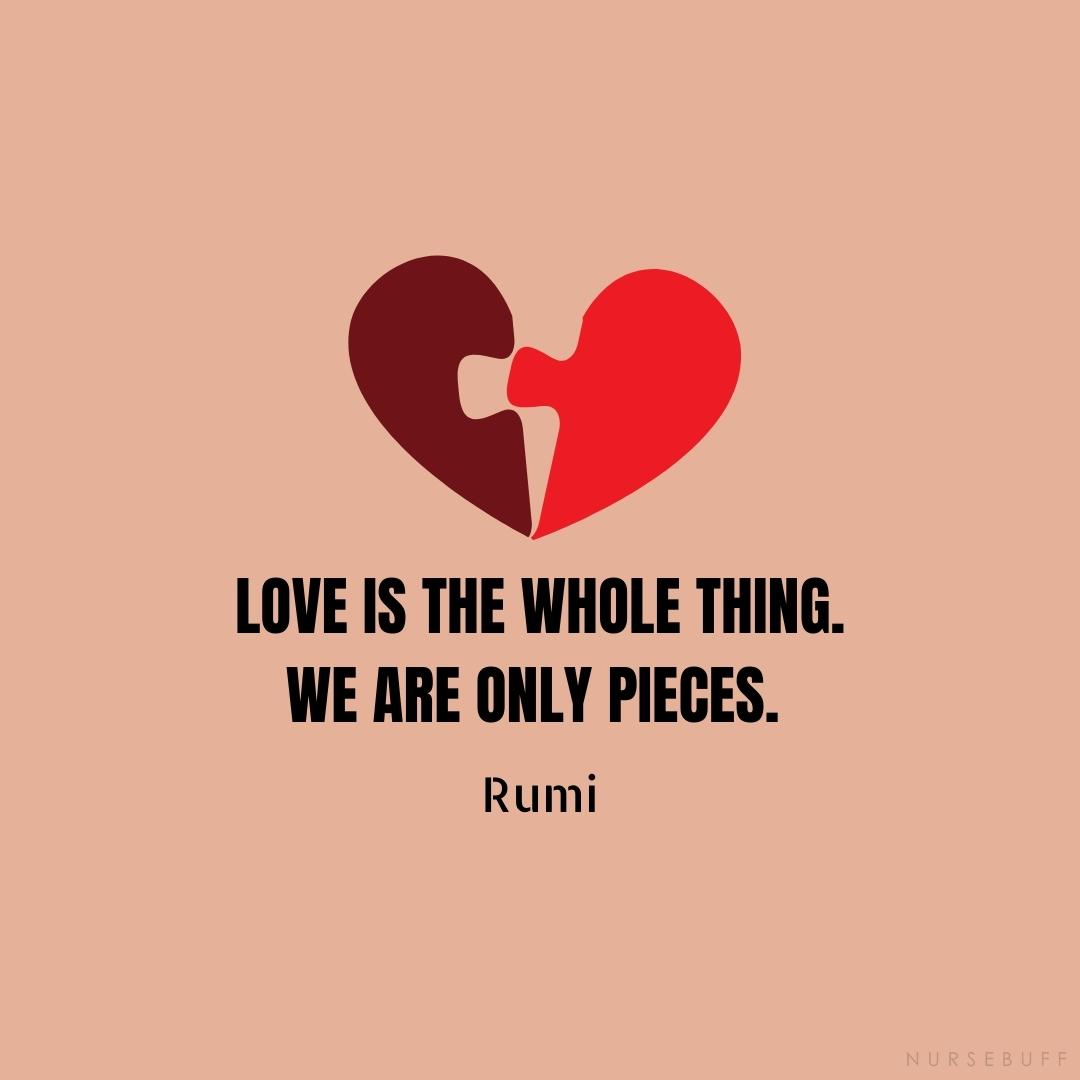 You always gain by giving love. – Reese Witherspoon
There is no charm equal to tenderness of heart. – Jane Austen
Nobody has ever measured, not even poets, how much the heart can hold. – Zelda Fitzgerald
A good deed is never lost: he who sows courtesy reaps friendship; and he who plants kindness gathers love. – Saint Basil
Our job is to love people. When it hurts. When it's awkward. When it's uncool and embarrassing. – Jamie Tworkowksi
It is not how much you do, but how much love you put in the doing. – Mother Teresa
Love me when I least deserve it, because that's when I really need it. – Swedish Proverb
Where there is love there is life. – Mahatma Gandhi
I have decided to stick with love. Hate is too great a burden to bear. – Martin Luther King Jr.
If a thing loves, it is infinite. – William Blake
And remember, as it was written, to love another person is to see the face of God. – Victor Hugo
Who else could stand 12 hours at a time, guarding against death, and risk having one's own heart broken, while wearing a smile? Only a nurse.
NURSE. Just another word to describe a person strong enough to tolerate everything and soft enough to understand everyone.
As Nurse, we have the opportunity to heal the mind, soul, heart and body of our patients. Their families and ourselves. They may forget your name but they will never forget how you made them feel. – Maya Angelou
Nurses dispense comfort, compassion, and caring without even a prescription. – Val Saintsbury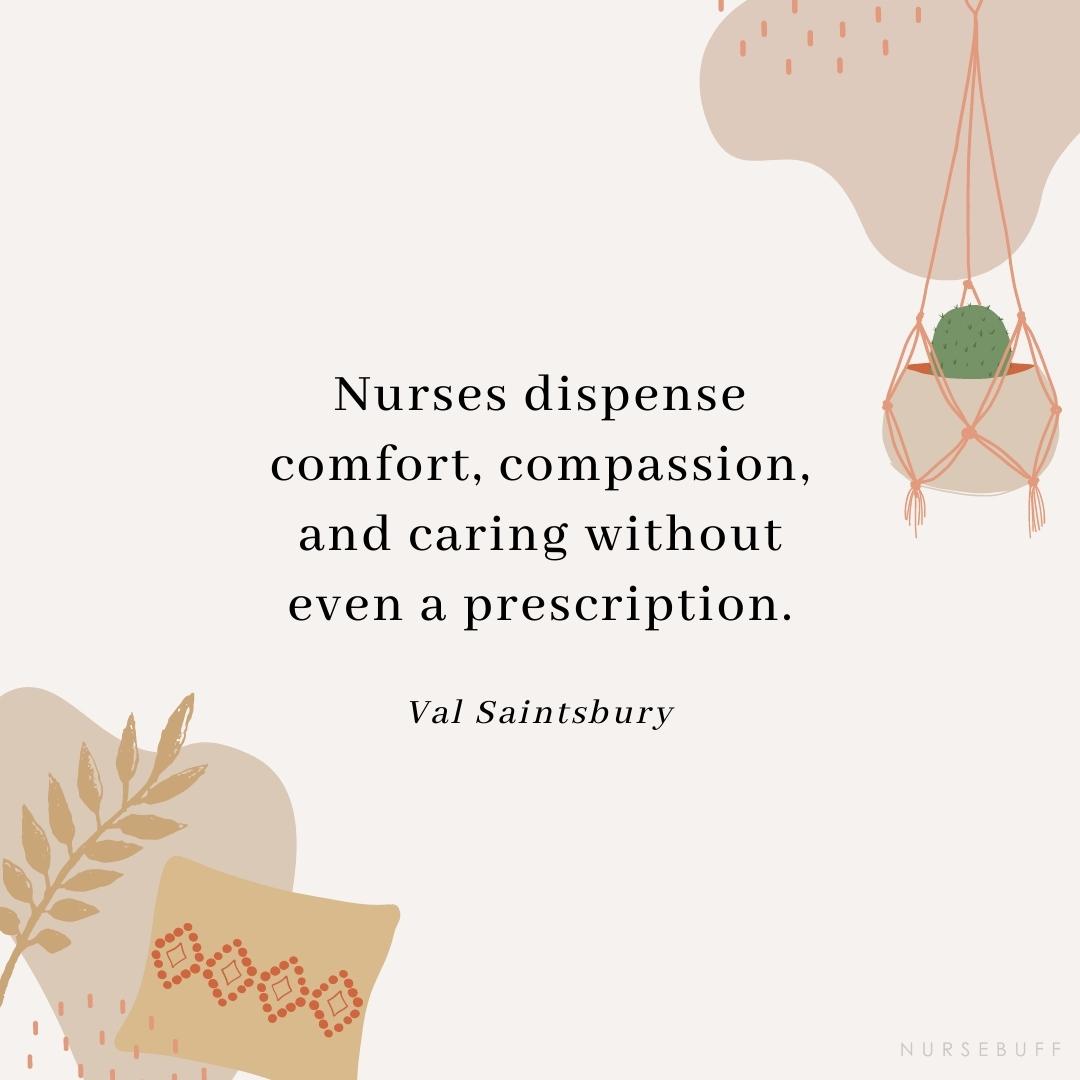 What is done in love is done well. – Vincent Van Gogh