Happy Halloween, Nurses!
It's that time of year again when we decorate our halls with scary knicknacks and dress up in our ghoulish gear. Greet your fellow nurses, colleagues, and patients with these cute and fun Halloween messages!
I put a spell on you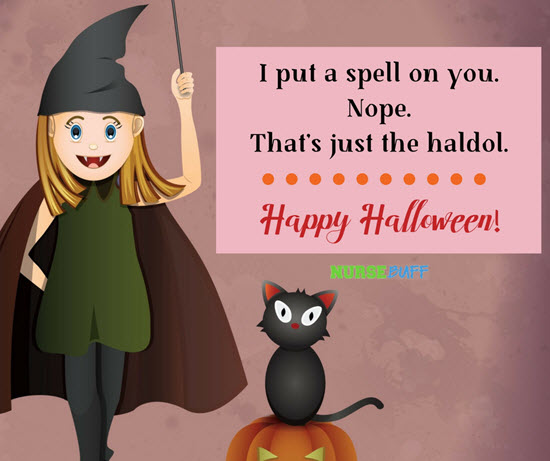 Bad housekeeping equals readymade Halloween decor
It's raining mandibles!
I'm a Nurse!
It's the full moon! Beware!
See Also: 9 Scary Hospital Stories As Told By Nurses
How we normally look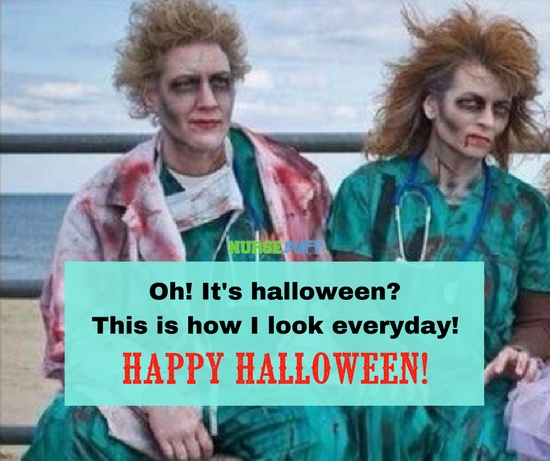 See Also: 20 Perfect Halloween Costumes Way Better Than 'Sexy Nurse'
Scary nurse
See Also: Nurses From Hell: 6 Evil Nurses From Hollywood Movies
Pumpkin Halloween Greetings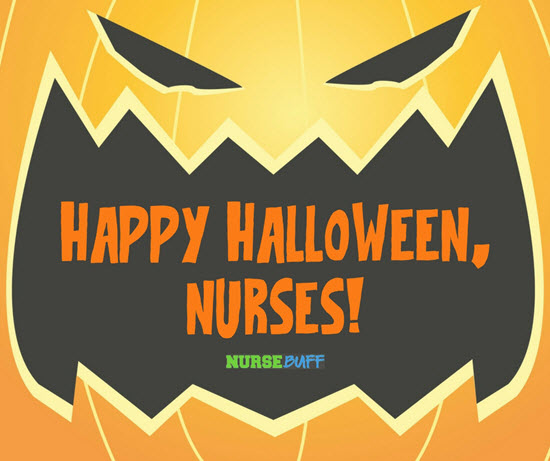 Mondays
The Giant Syringe
Misery
Evil Nurses
Nurse Uniform for Rent
On Halloween
Octobers
Every Day is Halloween
One Good Scare
For Tonight it's Halloween
The Universe
Natural Zombie Look on Halloween
Share your favorite Halloween greetings with your friends on social media.