Patient education is an important aspect of nursing care. It is essential in ensuring a patient's full recovery especially when providing instructions about home care. There are many ways by which you can effectively educate patients and you should choose the best method that works for your patients.
To help you get started in providing health education, here are the ten best ways for nurses to educate patients:
1. Videos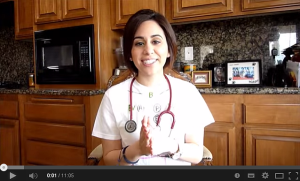 With our modern technology nowadays, it is easy to watch videos online. You can find a lot of video demonstrations featuring different medical procedures. You can use these videos so you can show your patient what you want to teach without putting so much effort in teaching materials. It is easy to teach elaborate procedures like CPR, choking first aid measure, dressing change and many more through this technique.
Also read: 100 Must-watch Youtube Tutorials For Nurses
2. Hands-On Learning
Through hands-on learning, you are giving the patient and his/her relatives the chance to validate their learning. Go first by demonstrating the lesson then let the patient or his/her relatives copy what you have done.
It's a practical teaching method where patients can remember how to do a certain thing by discovering how to do it themselves. Patients learning how to inject insulin and other medicines can best learn through this method.
3. Written Materials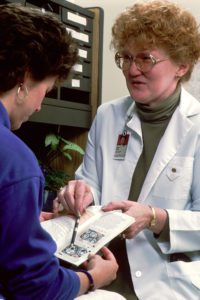 If your patient likes to learn through traditional methods, providing them written educational materials can be the best way to educate them. However, ensure the patient's well-being before trying this teaching method.
Can he still comprehend well? Is his memory good? Can he still read well?
These are just some of the important questions to consider before educating a patient through written materials. Written educational materials for patients can be as simple as a flyer, a manual or a procedural checklist. Some people learn best through reading.
4. Cause and Effect Technique
Sometimes, doing health teaching for promotion of patient education within your unit can be tough in terms of teaching healthy lifestyles. You need to be convincing enough for patients to believe that they really need to be concerned about their health.
A good example for this is encouraging a patient to stop smoking. Saying cigarettes can kill or it is bad for your health cannot produce an immediate effect to the patient unless you show a visual presentation of a normal lung versus a lung of a smoker.
As the patient identifies the difference between the two lungs and is confronted with actual evidence, it is likelier for a paradigm shift and lifestyle change to occur.
5. Group Discussion
You can do a group discussion if you need to teach two or more patients at a time or if the whole family of the patient is going to participate. A group discussion will enable participants to ask questions or share their ideas with you.
This learning technique also enables you to assess if you need to focus on a certain topic they do not comprehend well.
6. Discharge Instructions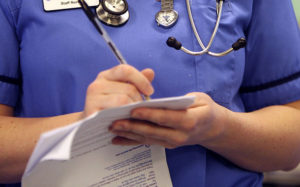 If the patient needs to remember a lot of things at once, it will be best to use instructional materials. Through this learning method, you will need to prepare a set of instructions detailing the things the patient needs to learn.
Once you have explained every detail to the patient, the instructional material will serve as the patient's guide at home in case the details are forgotten.
7. Save and Record
This learning technique is great for patients being prepared for discharge. You will need to instruct the patients to have a record of their vital signs after you educate them about maintaining a healthy lifestyle or about taking prescribed medicines regularly.
Educate them as well about the normal range of their vital signs. This is important so whenever they see an abnormal change in their recorded vital signs, they will need to assess if they are complying with your instructions very well.
This learning technique is suitable for patients who are good in following instructions.
Also read: Laboratory Values and Interpretations – A Nurse's Ultimate Guide
8. Using Models
Physicians in clinics frequently use this learning strategy for their patients. Through this technique, you will use a model in educating patients so they can better understand your point.
A plastic model of a body part is a great tool as it has removable parts where learners can better visualize them. You can use this strategy in educating them about post-operative precautions, planned surgical interventions, pregnancy information and many more.
9. Question and Answer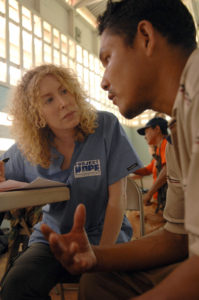 This learning strategy is straightforward in addressing the patient's concerns. You will need to ask the patients about their questions in their healthcare management and you will tackle their concerns.
If a patient is naturally inquisitive and curious, this is a good learning strategy to use.  This approach saves time and maximizes the patient's learning potential.
10. App-Aided Teaching
With the emergence of smartphones and tablets, there are lots of apps made to make health teaching easier. You can use these apps to help you plan your health teaching methods to your patients. You can also advise them to use these apps at home to effectively continue learning after hospitalization.
Also read: How To Build Rapport With Your Patients And Become A Likable Nurse
Patient education takes time to plan. When planning how you will educate your patients, assess their learning ability before selecting a teaching strategy to use. Maximize the resources available in your area and be considerate with your patients' concern as you educate them. Patients tend to learn more effectively when they feel their nurse's effort and sincerity in teaching them about their health.
About the Author: Je Abarra is a nurse by profession and a freelance writer by passion. She is working as a staff nurse in the pediatric ward of a private city hospital for more than two years. During her free time, she usually writes about her fascinations in health and nursing. She loves to provide tips and fun facts about nursing and healthy living.