Patient Experience Week might not sound like the most interesting celebration but, for the patients and people who actually get to experience what it's like to be touched by a few exceptional souls while they're in the hospital, it's one of their highly-anticipated weeks.
In line with this year's celebration of Patient Experience Week, we present to you 5 ways on how you can recognize the nurses, doctors and the rest of the healthcare team who continue to work hard to improve patient experience every day.
But first…
What Exactly Is Patient Experience Week?
Although all healthcare providers are expected to look after their patients' well-being, there are still those people who go the extra mile just to make patients more comfortable, safer and healthier. Patient Experience Week is exactly for them. It's an annual event both for celebration and recognition.
The event, however, isn't just for that.
Celebrating Patient Experience Week is also a way to boost the morale of nurses, physicians and the rest of the team who work really hard just to get their patients' health back on track. It's a means to encourage them to continue doing what they do- or even to improve themselves.
Ways To Celebrate Patient Experience Week
If you are unsure where to start planning or if you are just looking for additional activities you can set up for this week, here are some of the best ideas you can try.
Get everyone to join a Patient Experience Story Contest. You can hold it online to reach more people or offline for a more personal experience. Encourage nurses, doctors and the other members of the healthcare team to share their personal stories about anyone who has taken that extra step to make their patients smile a little more and worry a little less.
If holding a competition doesn't sound like a good idea to you, you can just compile the stories and set them up in a special area on your floor. Setting up a storyboard like this can inspire others to take the same steps. It's a good way to boost morale, too.
Each morning for the whole week, have one employee give another employee or patient a certificate of recognition. That certification should contain the recipient's name and the reason why he was chosen.
During the presentation, the one giving out the certificate must share how the other person is leaving a positive impact on his life or stay in the hospital. On the next day, the person who received the certificate must choose another person he'll recognize.
3
Conduct seminars and therapy programs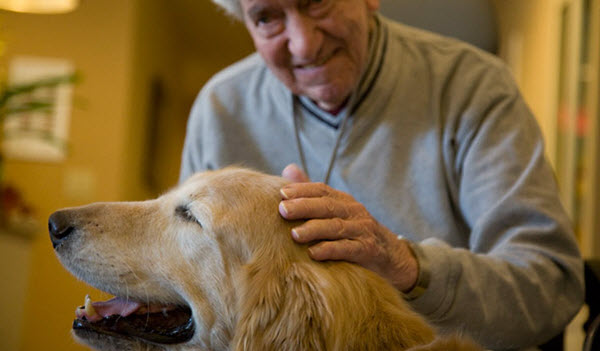 In addition to being a celebration, Patient Experience Week should also be considered as a great time to spread awareness. During this week, you and your unit can hold small seminars that will educate your staff about the different resources that can improve the experience of both patients and their families in the hospital. You can talk about things like pet therapy, patient relations, and art therapy.
As much as possible, try to involve the patients and their relatives in the plan of care. Teach them everything they need to know about their disease process, medications, possible complications, treatment options and prognosis. When patients are involved, they are able to understand.
See Also: 10 Best Ways for Nurses to Educate Patients 
Make your celebration of Patient Experience Week festive with cakes, balloons and other sweet treats. Ask your staff to bring healthy meals as well so that your patients who are on a more delicate diet won't feel left out.
In case you are planning a week-long celebration, you can set a theme for each day. Mark Monday for potluck breakfast and set Tuesday for free ice cream. You can get a catering service or ask everyone to bring their favorite appetizers to the hospital.
If your patients can't leave their rooms for certain reasons, send them food trays with customized messages. You'll never know how a small personalized letter can make someone feel.
Elly's Ward 10 Flag Appeal
Conduct a fundraiser to improve your patients' experience in the hospital. You can do a "pocket change challenge" or simply hold a raffle. It doesn't always have to be a big fundraiser event. In fact, even a small one can help tremendously improve the patient experience.
Take, for example, the story of a little girl named Elly who decided to raffle her prize-winning collage to benefit a few cancer patients. Elly's flag was able to pull together almost £3,000. While the money wasn't that big, it was enough to get the patients from Withybush Hospital a few comfortable blankets and fluffy cushions. These things provided the patients receiving cancer treatments with some measure of security and comfort.
Tips on Improving Patient Experience
As a nurse, your duty doesn't end in making sure your patients receive their medications on time or in ensuring that they get turned at the right time. You should also be committed to making their stay in the hospital as comfortable and safe as possible.
Here are some of the ways you can do that:
Make your patients' environment more comfortable. You can play soothing music, do aromatherapy or offer blankets when your patients get cold.
Art therapy is especially helpful to pediatric cancer patients. Offering them with art materials, books and toys can help ease their discomforts to a certain extent.
Provide consistent quality care. This is the best way to boost patient experience.
Help patients stay connected with their friends and family.
Keep them as informed and involved as possible with their treatment plan. When patients feel that they are valued and that their opinions matter, they are more likely to feel satisfied.
Think about your purpose and not just functions. When nurses become too focused on their tasks, they can easily become indifferent and uncaring.
Know how to properly handle the concerns of your patients and their families.
See Also: 16 Fun Activities for Seniors and Elderly Patients 
Have a great Patient Experience Week, nurses!