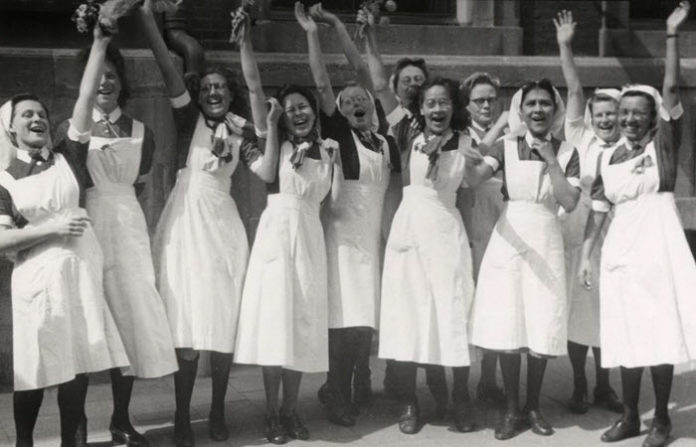 Nurses do a lot for their patients. They assist in medical procedures, advocate for patients' rights, provide health teachings, administer medications, provide bedside care, and so much more. With the long list of things they do, they deserve to be recognized and applauded and this year's Nurses Week is the best time for that.
National Nurses Week is celebrated worldwide from May 6 – 12 every year. Nurses are recognized for the important role they play in healthcare and the contributions they have made to society.
To help you get a better understanding of this special celebration, below are some of the most important facts about Nurses Week you should know.
Why We Honor Nurses
The Frontier Nursing Service nurses riding on horseback through the Appalachian Mountains. The Flying Nightingales navigating through enemy bullets onto the battlefield. The Melbourne District Nursing Society nurses pedaling on bicycles throughout the city. The World Health Organization paratroop nurses parachuting into no man's land. The Scotland Queen's Rural District nurses walking miles through the snow.
Throughout history, nurses have moved mountains (or crossed them) to get to their patients and drag them back from death's door. Nurses have played a major role in healing humanity—from war, disease, poverty, starvation.
And today, they continue to steadfastly do as they have always done—care for the ill, the injured, the infirm, the dying.
National Nurses Week seeks to honor the individuals known as the heart of healthcare.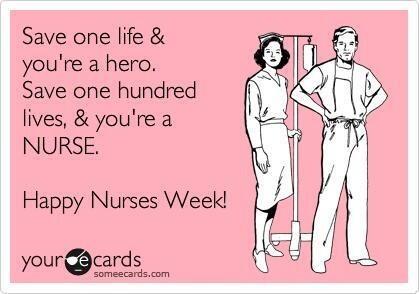 Also Read: 50 Nursing Quotes to Inspire and Brighten Your Day
The Origins of Nurses Week
It took decades of trying before National Nurses Week was permanently established.
Dorothy Sutherland, US Department of Health, Education, and Welfare official, drafted a proposal for International Nurses Day in 1953. It halted immediately, rejected by President Dwight Eisenhower.
In 1954, the nation observed October 11 – 16 as National Nurse Week—just for that year. It was the centennial anniversary of Florence Nightingale's Crimea mission.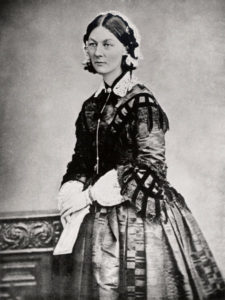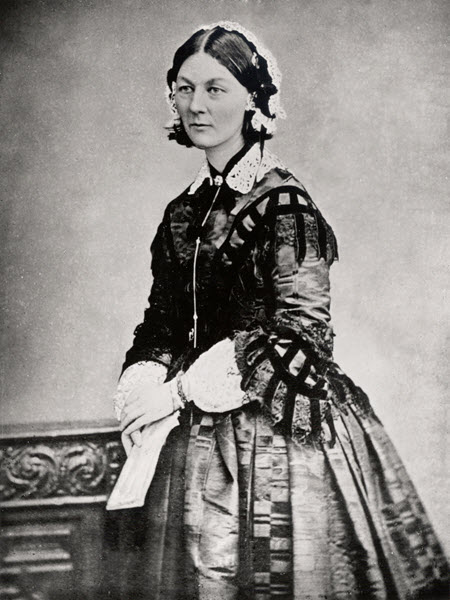 Also Read: 85 Greatest Florence Nightingale Quotes For Nurses 
The following year, a proposal was made to establish National Nurse Week, so that it could be honored every year instead of just that one time. The bill did not make it through Congress.
Seventeen years passed.
In 1972, the House of Representatives tried again. They proposed National Registered Nurse Day. Once again, the President turned down the proposal.
After two years, the International Council of Nurses (ICN) made a declaration of their own. International Nurse Day, May 12, was established in January 1974. The date was based on Florence Nightingale's birthday.
This stirred things up in the White House.
In February 1974—just a month after the ICN's announcement, President Nixon made a proclamation. They would celebrate National Nurse Week—just for that year.
On his own, New Jersey Governor Brendon Byrne announced in 1978 that May 6 would be Nurses Day annually. This seems to be the first public record of a US government official establishing a permanent recognition day for nurses. Edward Scanlan of Red Bank in New Jersey enthusiastically championed the cause, promoting it throughout the state. He also had the date listed in Chase's Calendar of Events, a comprehensive reference of international events.
After three years, New Mexico nurses put through a resolution via their Congressman Manuel Lujan to establish May 6, 1982 as National Recognition Day for Nurses. The American Nurses Association (ANA) joined forces with other nursing organizations to support the joint resolution.
In February 1982, the ANA formally proclaimed May 6, 1982 as National Nurses Day.
Things finally began to happen.
On March 25, 1982, President Ronald Reagan issued a declaration that National Recognition Day for Nurses would be May 6, 1982.
Eight years passed.
In 1990, the ANA announced that they would extend the nurses' recognition day to a week the following year.
National Nurses Week would be on May 6 – 12, 1991.
In 1993, the ANA proclaimed that May 6 – 12 would permanently be designated as National Nurses Week annually, starting from 1994 onward.
Thus was the yearly National Nurses Week born.
The ANA didn't stop there. In 1996, the ANA designated May 6, 1996 as National RN Recognition Day. And the following year, the ANA established May 8 as National Student Nurses Day.
Also Read: 50 Vintage Photos of Nurses Being Awesome
Florence Nightingale and Nurses Week
Florence Nightingale is an important figure in the history of nursing, and her legacy has played a significant role in the creation and celebration of National Nurses Week. Here are some key points that highlight the importance of Florence Nightingale in Nurses Week:
Founder of Modern Nursing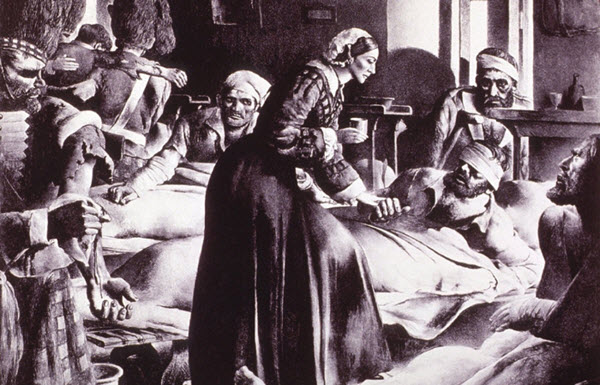 Florence Nightingale is widely considered the founder of modern nursing. Her pioneering work during the Crimean War led to the establishment of the first professional nursing school at St. Thomas' Hospital in London, England. Her focus on cleanliness, hygiene, and patient-centered care set the standard for modern nursing practices.
Inspiration for National Nurses Week
May 12th, Florence Nightingale's birthday, was chosen as the date for International Nurses Day, which is celebrated annually. This date also coincides with National Nurses Week, which was first established in 1954. Nightingale's legacy and the impact of her work on the nursing profession are celebrated during this week-long event.
Symbol of Dedication and Compassion
Florence Nightingale's selfless dedication to caring for wounded soldiers during the Crimean War inspired generations of nurses. She worked tirelessly to improve the conditions for patients, often working long hours in difficult and dangerous conditions. Her unwavering commitment to patient care has made her a symbol of dedication and compassion in the nursing profession.
Role Model for Nurses
Florence Nightingale's leadership and advocacy for nursing have made her a role model for nurses around the world. Her example has inspired countless nurses to pursue careers in healthcare and to provide the highest quality of care to their patients.
Florence Nightingale's contributions to the nursing profession have been instrumental in the creation and celebration of National Nurses Week. Her legacy continues to inspire and guide nurses as they provide compassionate care to patients around the world.
Let's Celebrate Nurses Week!
After so many years of failed attempts, National Nurses Week is now an annual celebration around the world. On that day, the UK holds a service in Westminster Abbey with a symbolic passing of the lamp of knowledge among nurses. China has its nurses reaffirm their loyalty to the Florence Nightingale pledge. Australia awards an Australian Nurse of the Year and holds several other ceremonies for nurses.
Also Read: Top 10 Fun and Affordable Nurses Week Celebration Ideas 
In the US, various hospitals and health care agencies are preparing their own roster of events for National Nurses Week. These can include health fairs, candlelight ceremonies, fundraisers, cholesterol preventive screenings, wearing RN pins or other nurse appreciation accessories, or creating special tributes. You can check in with your local nursing association to participate, or organize your own event.
How are you celebrating National Nurses Week?